Leslie Van Houten: Charles Manson cult member has release refused by California governor
Youngest member of 'family' has release overruled for third time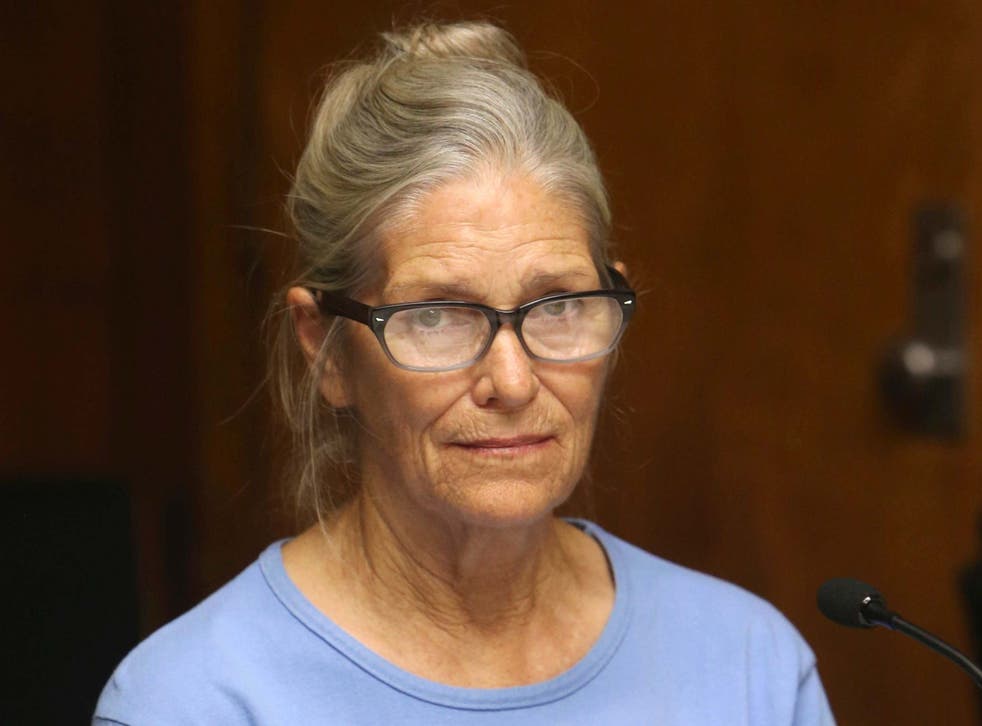 California's governor has overruled a parole board's recommendation to free the youngest follower of Charles Manson from prison.
Gavin Newsom said Leslie Van Houten is still a threat, despite having spent nearly half a century behind bars.
It was the third time a governor has halted the release of Van Houten, despite reports of good behaviour and testimonials about her rehabilitation.
"While I commend Ms Van Houten for her efforts at rehabilitation and acknowledge her youth at the time of the crimes, I am concerned about her role in these killings and her potential for future violence," he wrote in his decision.
"Ms Van Houten was an eager participant in the killing of the LaBiancas and played a significant role."
Charles Manson's 10 most bizarre quotes

Show all 10
Van Houten, 69, is serving a life sentence in prison at the California Institute for Women in Corona for her role in the Manson cult's 1969 killing spree.
The parole board's decision, made in January, was the latest of Van Houten's 22 attempts to persuade the panel she should be deemed suitable for release.
It was the first time Mr Newsom rejected her parole, while former governor Jerry Brown denied her release twice.
Van Houten was 19 when she and other cult members stabbed Leno LaBianca and his wife, Rosemary, to death in August 1969.
She said they carved up Leno LaBianca's body and smeared the couple's blood on the walls.
The murders came the day after other Manson followers, excluding Van Houten, killed pregnant actress Sharon Tate and four others.
Charles Manson delivers strange answer when asked by journalist who he is
Mr Newsom's decision on Van Houten outlined her participation in graphic detail, noting that after the killings, she "drank chocolate milk from the LaBiancas' refrigerator" before fleeing.
"The gruesome crimes perpetuated by Ms Van Houten and other Manson Family members in an attempt to incite social chaos continue to inspire fear to this day," Mr Newsom wrote.
He said Van Houten was still minimising her responsibility and Manson's "violent and controlling actions", and she continues to lack insight into her reasons for participating in the murders.
Serial killer Charles Manson dies aged 83
Manson and his followers were sentenced to death in 1971, though those punishments were commuted to life in prison after the California Supreme Court ruled capital punishment unconstitutional in 1972.
Van Houten's case was overturned on appeal and she was later convicted and sentenced to seven years to life in prison.
Manson died in 2017 of natural causes at a California hospital while serving a life sentence.
Additional reporting by agencies
Join our new commenting forum
Join thought-provoking conversations, follow other Independent readers and see their replies