US states are attempting to use synthetic opioid fentanyl to put people to death
Murderer Scott Dozier was to be executed with cocktail of fentanyl, diazepam and cisatracurium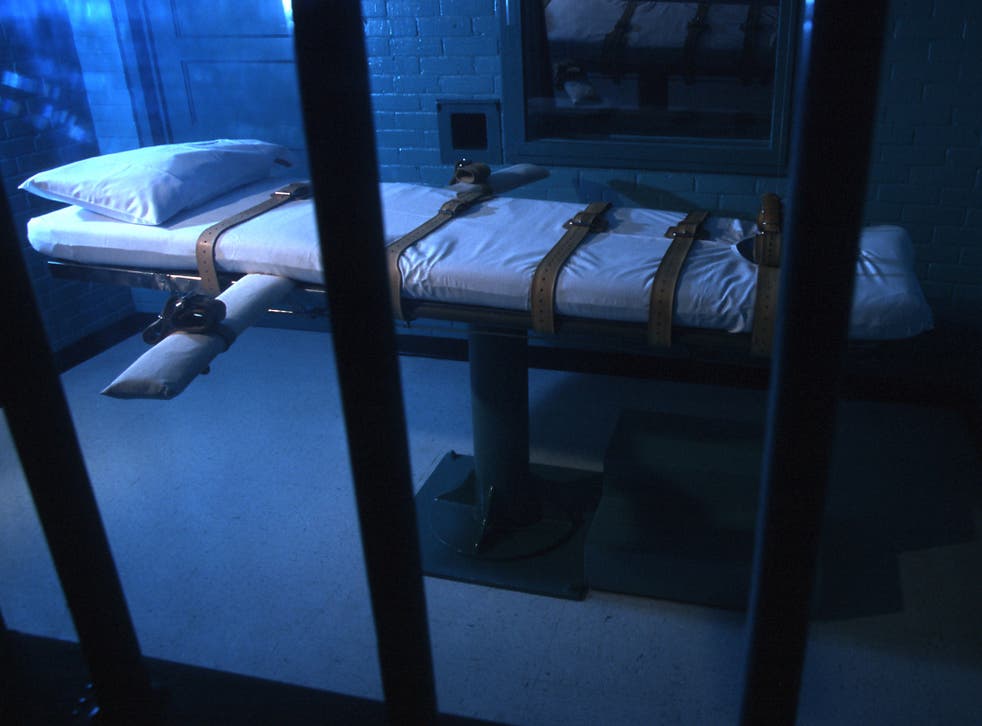 US states could soon be using fentanyl, the powerful synthetic opioid that has played a significant role in the deadly drug epidemic currently gripping the US, to execute prisoners on Death Row.
Nevada and Nebraska are attempting to use the drug, which is similar to morphine but up to 100 times more potent, after the supply of drugs routinely used in lethal injections dried up.
The Nevada Department of Corrections (NDOC) had planned to execute 47-year-old murderer Scott Raymond Dozier with a never-before-used cocktail of fentanyl, diazepam and cisatracurium.
Scheduled for November 14, he received a stay of execution after concerns were raised over the use of fentanyl.
Clark County District Court Judge Jennifer Togliatti ordered the drug be removed from the list, despite Dozier's objections.
Judge Togliatti's order is now being referred to the Nevada Supreme Court.
The drug is behind thousands of deaths in the US, with the number of fentanyl-related fatalities soaring since 2013.
Figures from the National Centre for Health Statistics estimate some 64,070 people died from overdosing last year, a rise of 21 per cent on 2015.
A report released by the Drug Enforcement Agency last July claimed: "The United States is in the midst of a fentanyl crisis."
But states are turning to fentanyl and other concoctions following a shortage of drugs commonly used in executions.
Sodium thiopental, an anaesthetic typically used in the three-drug cocktail, has become scarce after the sole company producing it, Hospira, ceased production.
And a string of companies, including Pfizer, placed restrictions on their drugs banning them from being used in lethal injections.
The lack of availability of approved drugs has impacted executions, delaying them and forcing alternatives to be explored.
The last testimony: The final words of Texas death row prisoners

Show all 21
Richard Dieter, executive director of the Death Penalty Information Centre, said in comments reported by The Council of State Governments: "Many states will have to change their method of execution, which means regulatory changes that have to be approved and lengthy court challenges.
"In many states, this could take months, if not years, delaying executions,"
Nevada, which has not executed a prisoner for more than a decade, announced in August it would use fentanyl.
Fentanyl is readily available, and is often used as an anaesthetic or for pain relief.
But its emergence as a potential drug to be used in lethal injections has drawn criticism, with The American Civil Liberties Union (ACLU) of Nevada issuing a statement saying it was "committed to preventing the state from conducting experiments on inmates using a new, untested, and dubious execution scheme."
Executive director Tod Story said: "This experimental combination of drugs has never been used for lethal injection in any state, and it must be reviewed by the court to ensure it complies with all state and federal laws."
Register for free to continue reading
Registration is a free and easy way to support our truly independent journalism
By registering, you will also enjoy limited access to Premium articles, exclusive newsletters, commenting, and virtual events with our leading journalists
Already have an account? sign in
Register for free to continue reading
Registration is a free and easy way to support our truly independent journalism
By registering, you will also enjoy limited access to Premium articles, exclusive newsletters, commenting, and virtual events with our leading journalists
Already have an account? sign in
Join our new commenting forum
Join thought-provoking conversations, follow other Independent readers and see their replies