Linda Tripp death: Whistleblower in Bill Clinton and Monica Lewinsky sex scandal dies aged 70
Former White House employee's secret audiotapes led to president's impeachment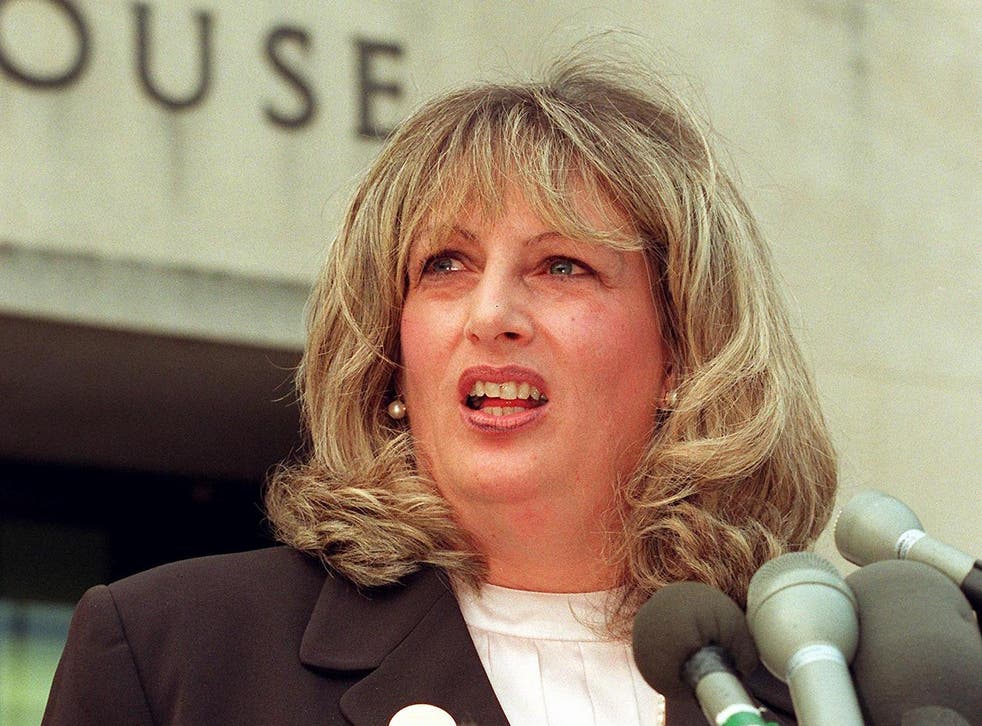 Linda Tripp, the former White House and Pentagon employee whose secret audiotapes of conversations with Monica Lewinsky led to the 1998 impeachment of president Bill Clinton, died on Wednesday at the age of 70.
Joseph Murtha, a former lawyer for Tripp, confirmed the death. No other details were given.
Tripp always contended that she had revealed Ms Lewinsky's private confession of a sexual relationship with Mr Clinton out of "patriotic duty".
She had worked in the White House under president George H W Bush and stayed on to work briefly in the Clinton administration. She was transferred to the Pentagon and its public affairs office.
Ms Lewinsky, who had been a White House intern, was transferred there, too, and the women, despite a 24-year age difference, became friends.
Notable deaths in 2020

Show all 11
More than 20 hours of audiotapes were turned over to Kenneth Starr, the independent prosecutor handling the Clinton investigation.
The tapes revealed a complicated relationship between Tripp and Ms Lewinsky. Ms Lewinsky seemed grateful to be able to confide in the older woman, talking with her regularly and for hours at a time about everything from their diets and exercise routines to Ms Lewinsky's secret romance with the president — all while Tripp was milking her young friend for incriminating information against him.
Tripp was later given immunity from wiretapping charges in exchange for her testimony.
On Twitter on Wednesday, Ms Lewinsky wrote: "no matter the past, upon hearing that linda tripp is very seriously ill, i hope for her recovery. i can't imagine how difficult this is for her family."
In a 2003 television interview on CNN's Larry King Live, Tripp said: "Actions speak louder than words. My actions over the last five years should be pretty clear evidence that this was not about self-enrichment, political gain, partisan interest. It was about good government."
As for posterity and the view that she was the betrayer and Mr Clinton and Ms Lewinsky the victims, she said "I think history will see things through a prism that will make it easier to understand that it wasn't black and white."
The New York Times
Join our new commenting forum
Join thought-provoking conversations, follow other Independent readers and see their replies