FBI investigating reports of man in jetpack above Los Angeles International Airport
Peculiar sighting reported for second time in two months
Samuel Osborne
Thursday 15 October 2020 12:17 Comments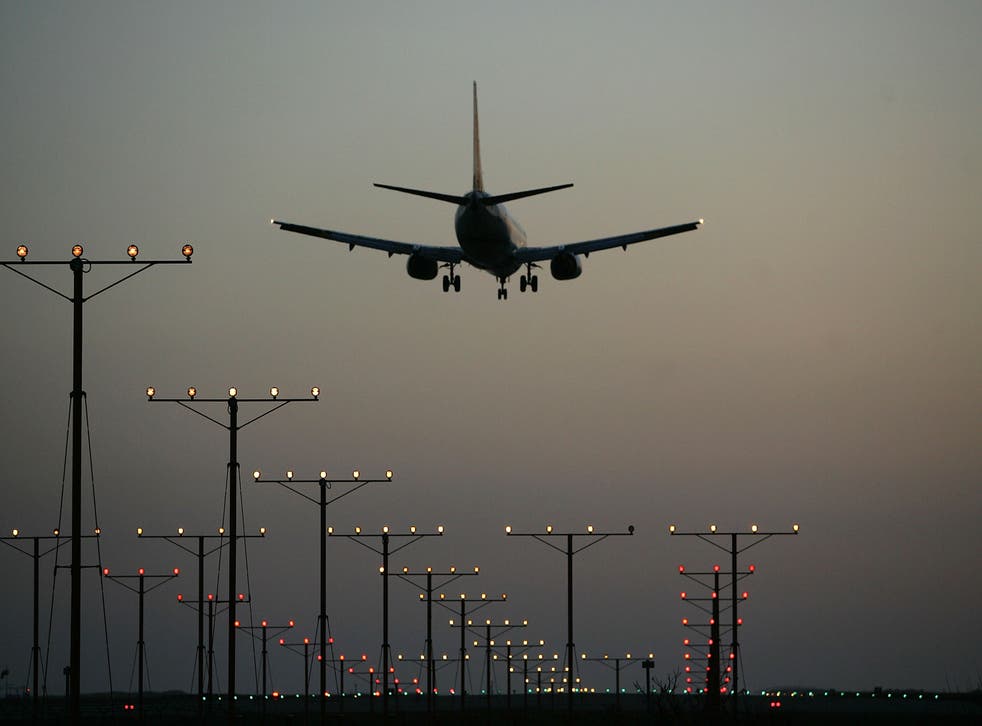 Leer en Español
The FBI is investigating two separate reports of a person seen flying a jetpack over Los Angeles International Airport (LAX).
The peculiar sighting was reported on Wednesday for the second time in two months.
A China Airlines crew member reported seeing someone flying a jetpack around seven miles northwest of the airport around 1.45pm on Wednesday, the Federal Aviation Administration said.
The FBI is investigating both the incident on Wednesday and another that occurred on 29 August.
"The FBI is in contact with the FAA and is investigating multiple reports of what, according to witnesses, appeared to be an individual in a jetpack near LAX, including one today reported by a China Airlines crew," FBI Los Angeles Field Office spokesperson Laura Eimiller told CNN.
Air traffic control audio captures the moment when the crew spotted what they believed to be a person rather than a drone.
"We just saw flying object at 6,000ft," the crew member says.
"Can you say that one more time please?" the air traffic controller asks.
"We just saw a flying object like a flight suit jetpack by us, 6,000," he answers.
"A flying object? Was it a UAV [unmanned aerial vehicle] or was it a jet pack?"
"Like a jet pack. Too shiny. Too fast."
During the initial sighting, an American Airlines pilot told the control tower at LAX that they had seen someone flying near the aircraft in a jetpack as they came in to land.
The control tower then warned other pilots to look out for the person when approaching the airport.
The American Airlines pilot claimed the jetpack was flying at the same height as the plane, around 3,000ft, which was later confirmed by a pilot from a JetBlue flight who also reported seeing the jetpack.
"We just passed a guy in a jetpack," the American Airlines pilot told the control tower.
The JetBlue pilot said they saw a "guy passing by them in a jetpack".
"Only in LA," the air traffic controller joked.
Register for free to continue reading
Registration is a free and easy way to support our truly independent journalism
By registering, you will also enjoy limited access to Premium articles, exclusive newsletters, commenting, and virtual events with our leading journalists
Already have an account? sign in
Join our new commenting forum
Join thought-provoking conversations, follow other Independent readers and see their replies