Los Angeles sues drug companies for 'driving opioid epidemic'
Lawsuit accuses companies of 'borrowing from the tobacco industry's playbook'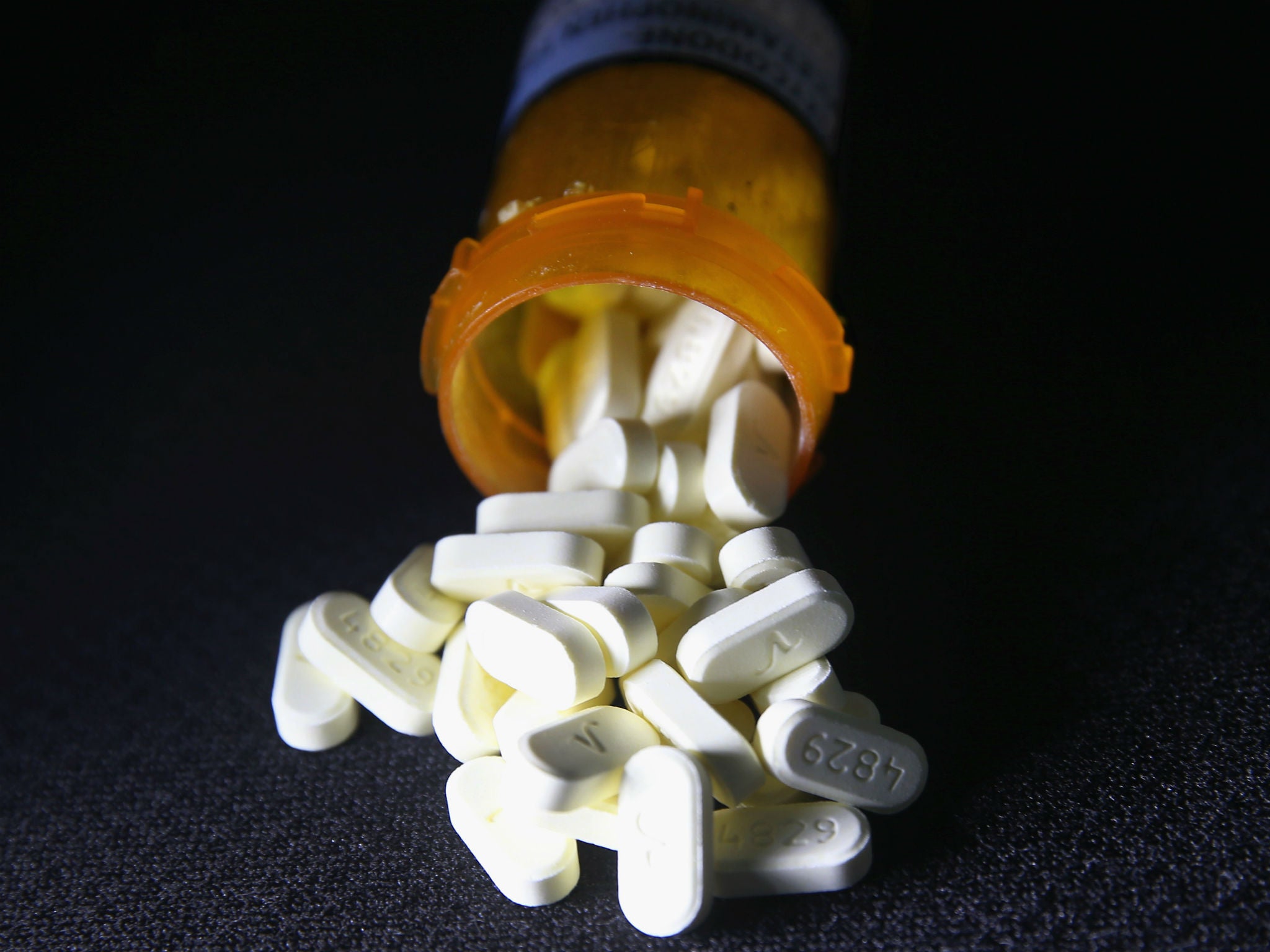 Los Angeles has sued a group of pharmaceutical companies for fuelling a rise in opioid addiction with "deceptive marketing and sale" tactics.
The lawsuit, filed by Los Angeles city attorney Mike Feuer in a California district court, accuses the companies of "borrowing from the tobacco industry's playbook" to exaggerate the benefits of opioid use and downplay the risks.
"Manufacturers and distributors of these highly addictive and potentially fatal drugs must be held accountable for driving the opioid epidemic and the significant impacts of their reckless and irresponsible business practices", Mr Feuer said in a statement.
A representative for the pharmaceutical industry's trade association declined to comment on the lawsuit but noted it has announced policy prescriptions that include seven-day prescription limits.
While much of a national opioid crisis has played out in small towns and rural America, densely populated Los Angeles has not been spared. Hundreds of people die of opioid deaths annually in Los Angeles County, and the numbers of deaths and overdose-related hospitalisations has risen in recent years.
In seeking to hold pharmaceutical companies accountable for the epidemic, Los Angeles became the latest jurisdiction to adopt a tactic that has also caught the attention of Donald Trump.
World news in pictures
Show all 50
Officials in both rural West Virginia and New York City have sued opioid manufacturers and distributors in recent years, and during a recent speech highlighting the issue Mr Trump suggested he would have the Justice Department penalise "over-prescribing" companies.
"Our Department of Justice is looking very seriously into bringing major litigation against some of these drug companies", Mr Trump said during a speech in Manchester, New Hampshire.
"Some states are already bringing it, but we're thinking about bringing it at a very high, federal level", he added.
Trump: Justice Department looking at bringing 'major litigation' against drug companies
The Justice Department has not publicly described plans for legal action against drug companies. Attorney General Jeff Sessions has advocated more aggressively prosecuting drug traffickers, including by seeking the death penalty in some cases.
Mr Trump has also advocated executing drug traffickers, saying "If we don't get tough on the drug dealers, we are wasting our time, and that toughness includes the death penalty".
Join our commenting forum
Join thought-provoking conversations, follow other Independent readers and see their replies