Los Angeles police chief says he will not co-operate with Donald Trump's deportation plans
Growing backlash against US President's immigration policies includes city leaders refusing to enforce measures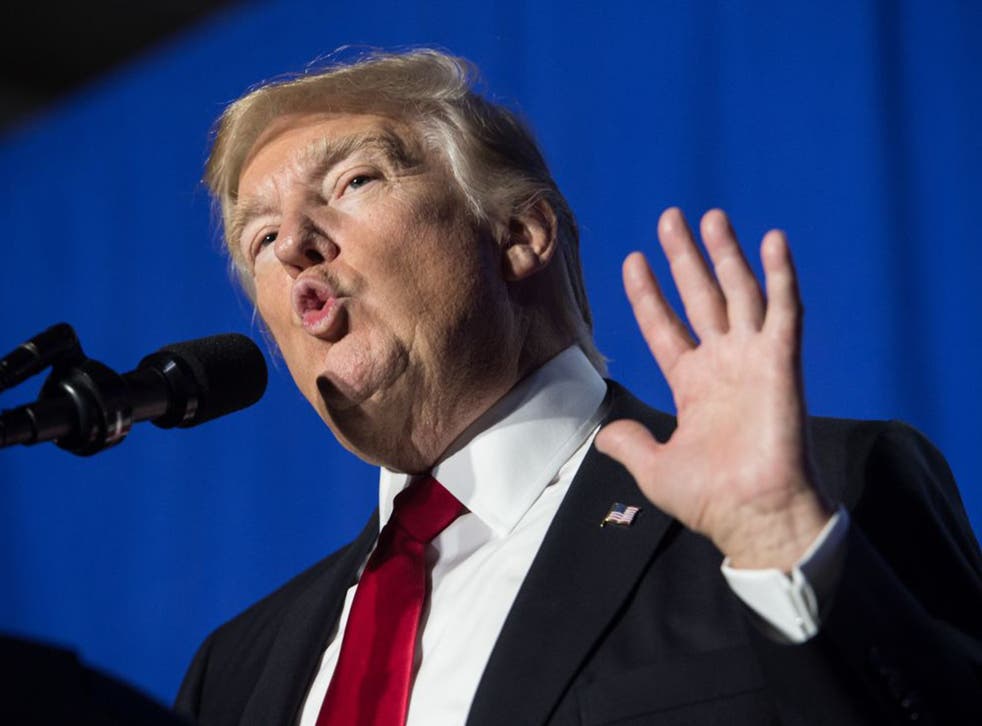 Los Angeles police officers will refuse to help enforce Donald Trump's plans to deport millions of illegal immigrants, the city's police chief has said.
Charlie Beck, who has led the Los Angeles Police Department (LAPD) since 2009 and worked for the force for 40 years, said enforcing such measures came at the expensive of public safety and was not the job of police officers.
Los Angeles, the second biggest city in the US, is home to an estimated 500,000 undocumented migrants.
Donald Trump sacks acting attorney general over immigration ban
Mr Beck told the LA Times: "We couldn't deport 500,000 people if we wanted to, and if we did, it would be at the expense of public safety."
If the LAPD was forced to get involved in immigration enforcement, "it's all we'd do", he added.
The police chief was re-iterating a promise, made last year, to help protect the LA's immigrant communities.
"That is not our job, nor will I make it our job", he said in November on the issue of the LAPD's role in enforcing Mr Trump's deportation pledge.
Speaking this weekend, as Mr Trump's wide-ranging Executive Order on immigration triggered a barrage of opposition from across the globe, Mr Beck said fears of deportation will make immigrants less likely to co-operate with police working on criminal investigations.
"In the mid-1990s, when the state cracked down [on] illegal immigration, all we did was drive people underground", he said.
"When you create a shadow population that fears any interaction [with law enforcement officials], then you create a whole population of victims, because they become prey for human predators who extort them or abuse them because they know they won't contact the police."
The controversial orders Donald Trump has already issued

Show all 9
A better way of tackling illegal immigration would be to help boost the Mexican economy, he suggested, saying: "We have a very rich country with a lot of opportunity that is immediately adjacent to a poorer country with less opportunity,"
Mr Trump is facing a wave of opposition to his immigration policies after his ban on immigrants from seven Muslim countries triggered an angry backlash. Attorney generals in 16 US states declared the measures unconstitutional, while a federal judge ordered the ban should be lifted. A number of Republican senators also condemned the policy.
As well as the immigration ban, the measures signed into law by the US President last week also included plans to strengthen the Border Patrol, build a wall along the US-Mexico border and publish a weekly list of crimes committed by immigrants in the US.
Mr Beck's comments follow those made by leaders of several so-called "sanctuary cities" that have pledged to offer safe haven for immigrants and not co-operate with government agencies trying to deport undocumented migrants.
The Democrat mayors of Chicago, Seattle, New York, Philadelphia, San Francisco and a number of other cities have all said they will not help with deportations.
Mr Trump responded by instructing that such cities be starved of federal funding – a measure some commentators have claimed is illegal
Register for free to continue reading
Registration is a free and easy way to support our truly independent journalism
By registering, you will also enjoy limited access to Premium articles, exclusive newsletters, commenting, and virtual events with our leading journalists
Already have an account? sign in
Register for free to continue reading
Registration is a free and easy way to support our truly independent journalism
By registering, you will also enjoy limited access to Premium articles, exclusive newsletters, commenting, and virtual events with our leading journalists
Already have an account? sign in
Join our new commenting forum
Join thought-provoking conversations, follow other Independent readers and see their replies