LA police shut down protest encampment following 'ambush' shooting of two cops
Activists accuse police of acting in retaliation for protests over police violence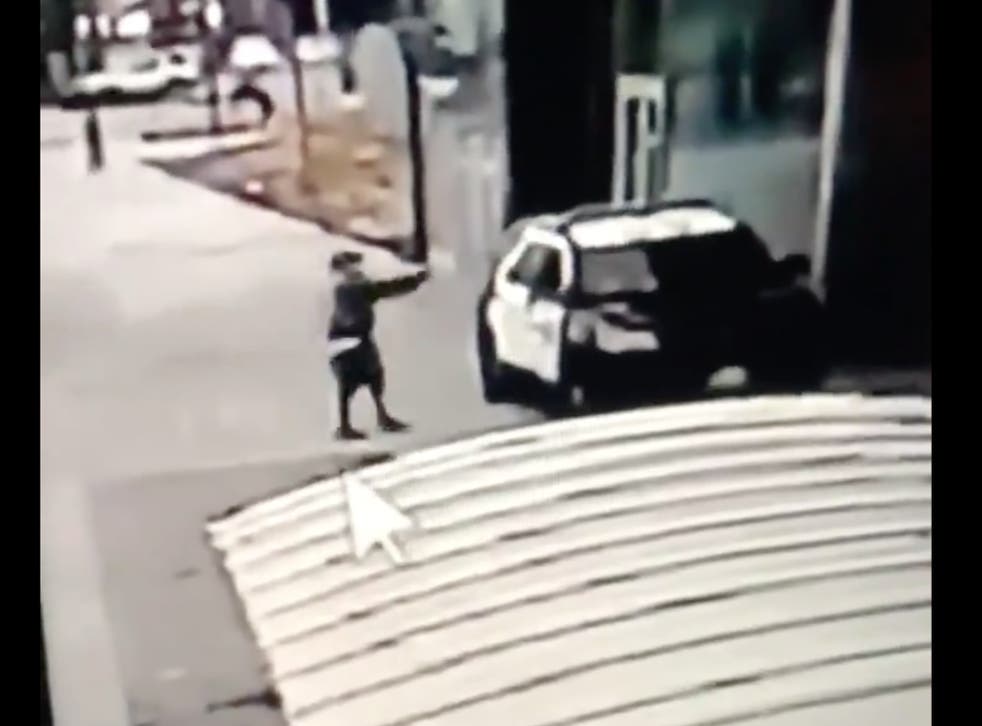 A protest encampment in downtown Los Angeles was shut down over the weekend in what activists said was "retaliation" for recent demonstrations against police violence in the city.  
The encampment — which popped up in June in the city's Grand Park amid protests over the death of George Floyd in Minneapolis — was dismantled by LA Country Sheriff's Department who alleged that "illegal narcotic activity, vandalism and graffiti" had made the park unsafe for the public.
The camp's removal came a day after two LA County police officers were shot by an unknown assailant in an "ambush-style attack" in Compton on Saturday. The two unnamed officers are both in a serious condition in hospital.
Authorities told the Los Angeles Times that decision to close down the encampment was connected to the shooting of the two deputies over the weekend, or to the series of protests incited by the death of Dijon Kizzee, who was fatally shot by LA County deputies on 31 August. In the days following Kizzee's death, hundreds of protestors gathered outside of the South Los Angeles sheriff's station, resulting in more than three dozen arrests.
Activists who lived in the park told the Los Angeles Times that they believe the sheriff's department acted out of "retaliation" for those recent protests. They said the encampment was a community-focused shelter for protestors; the group reportedly organized educational events and seminars for its members, while actively demanding police reform from the L.A. County Sheriff's Department.
Over the summer, however, the area surrounding the encampment had become steadily packed with homeless crowds. When the park was closed on Sunday, officials dressed in riot gear cleared out 11 homeless people and about 25 protestors. One person was arrested on suspicion of trespassing.
Join our new commenting forum
Join thought-provoking conversations, follow other Independent readers and see their replies