Los Angeles shooting: Some LAPD officers are victims of 'doxxing' after shooting of homeless man
People have posted personal information about some officers on the internet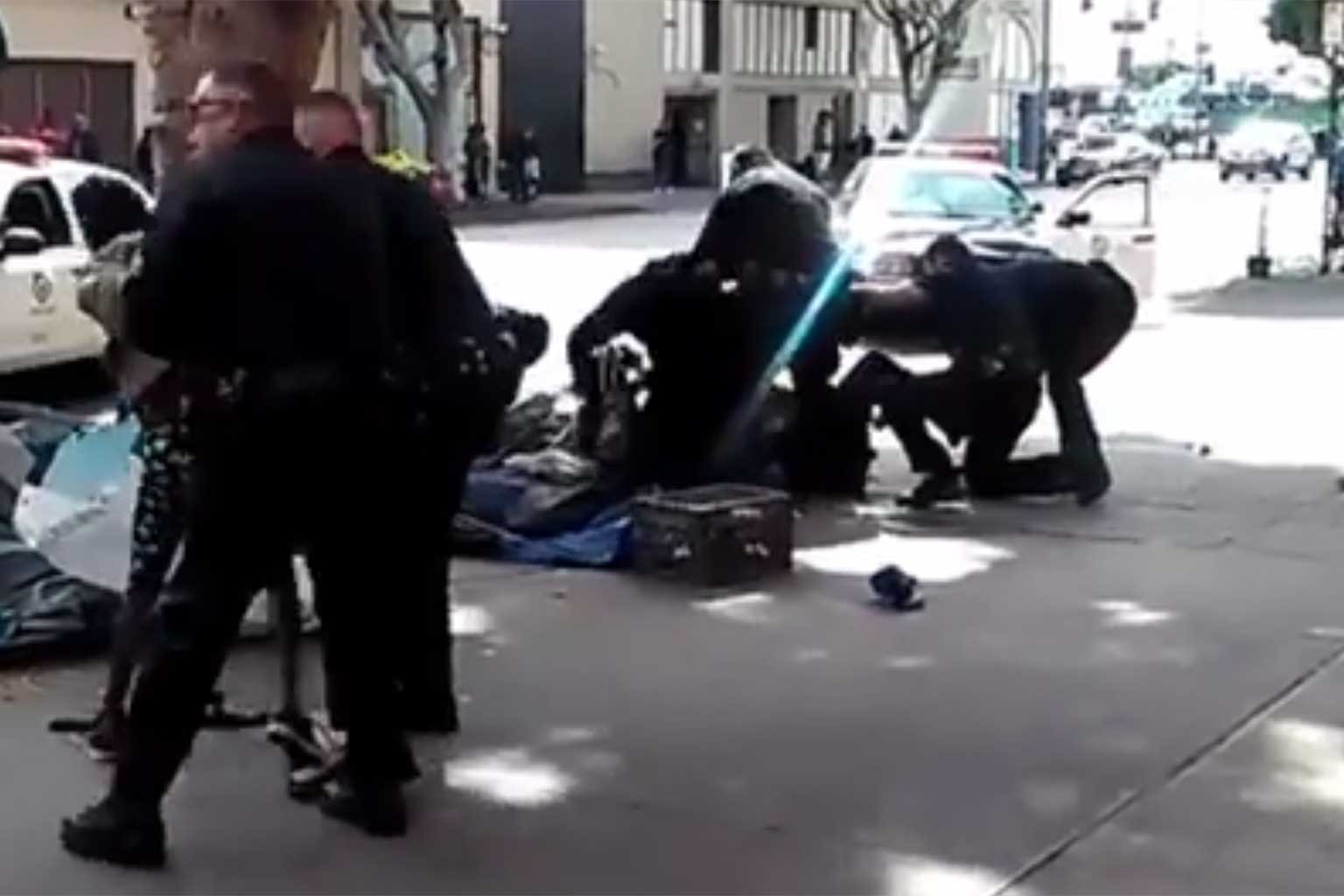 Three days after police shot an unarmed black man in Los Angeles – causing backlash across the US – the city's police department has said that at least two officers on the force have been victims of an act known as "doxxing."
Doxxing is the name that has been given to the posting of personal information about someone on the internet. CBS Los Angeles reported that someone has posted information on two LAPD officers, including names, home addresses and information about their children's schools.
The Independent is not reporting that information and it is not clear if anything has come of that information being posted or if the information posted if the officers who had their information posted were involved in Sunday's shooting of the homeless man.
Video from Sunday's incident shows LAPD officers engaged in a confrontation with a man in the Skid Row area of Los Angeles and the incident ends with police fatally shooting the man, another in a string of shootings of unarmed black men at the hands of police.
The officers – with the support of LAPD – say the man was reaching for an officer's gun when they shot him.
On Tuesday, many media outlets identified the homeless man as Charley Saturmin Robinet, a French national, but it now appears the homeless man stole that identity years ago, according to reports. The real Charley Saturmin Robinet lives in France and had no idea his identity had been stolen until after Sunday's shooting.
Authorities still are trying to determine the man's identity. He was known around Skid Row as "Africa."
Follow @PaytonGuion on Twitter.
Join our commenting forum
Join thought-provoking conversations, follow other Independent readers and see their replies