South Central LA is next cool spot in the sights of American Apparel founder Dov Charney
American Apparel's founder claims to have made Downtown Los Angeles cool. How he's heading south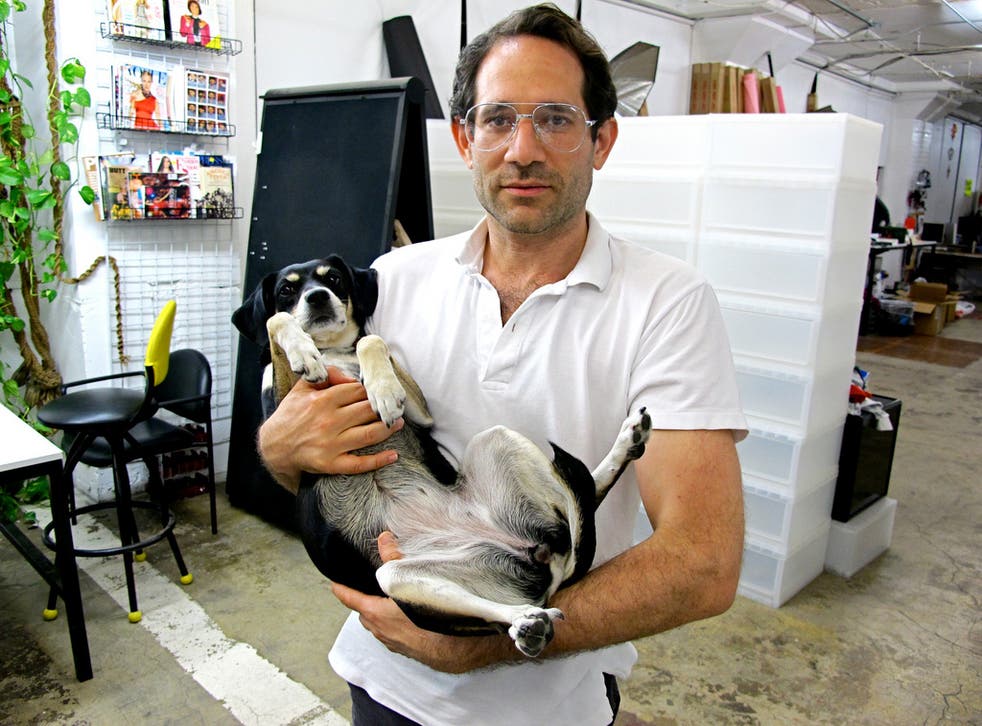 When American Apparel moved to its Downtown Los Angeles headquarters in 2000, the historic core of America's second-largest city was still a shabby archetype of urban decay. But in the time it took the clothing manufacturer to grow from a modest wholesale business into a global hipster behemoth, much of Downtown was revitalised, gentrified and transformed back into LA's beating heart.
Now, the company's controversial founder, Dov Charney, has made the grand claim that he was personally responsible for the area's rehabilitation, as he outlined his ambitions for a new clothing business, which he intends to locate in another long-neglected neighbourhood: South Central LA.
"Downtown LA, I made it cool," the Canadian-born entrepreneur said last week, in an interview with PBS host Tavis Smiley. But since he can no longer afford the rejuvenated real estate prices there, he went on, "The next place I intend to make cool is south of the 10 freeway, right on the banks of Downtown."
Mr Charney, who is 47, said he had been looking for a suitable site to build a garment mill in South LA, a sprawling patchwork of underprivileged communities still best known to many outsiders as the crucible of gangster rap and the epicentre of the 1992 LA Riots. To Mr Charney, though, it is "the most exciting neighbourhood in the United States" with "all the ingredients for… creative combustion."
Though he did not disclose the finer points of his plan, Mr Charney's new firm would sell US-made t-shirts and underwear, initially as a wholesale concern, but later expanding into retail. Just like American Apparel, its workers would be paid above minimum wage and potentially be part-owners. "We hope to create a brand that captures the attention of the world," he said. "It will be irreverent and authentic."
While South LA residents would undoubtedly welcome the new job opportunities, many are also wary of what occurs when a neighbourhood becomes known as cool. "South Central doesn't need anyone to make it cool," the South LA community group SAJE (Strategic Actions for a Just Economy) said in a statement.
In pictures: American Apparel

Show all 22
"What makes South Central great are the people who live here and lift up the community. The people need good jobs and affordable homes so they can stay in their neighbourhood as gentrification sweeps through. If Mr Charney were to support a community-led effort to build local wealth and stop displacement – that would be cool."
Despite his success with American Apparel, Mr Charney has a mixed reputation, both as a businessman and as a boss. In 2011, four female former employees filed a lawsuit accusing him of sexual harassment, including claims he sexually assaulted one of them during a job interview. In 2012, he was accused of physically and verbally assaulting an American Apparel store manager in a wrongful termination suit.
He was said to have bought sex toys for employees as gifts and strode around the factory floor wearing only underpants. Yet the lawsuits were settled, and the firm publicly backed its founder in both cases. It was a testimony to his success, Mr Charney said at the time, that he was "a target for baseless lawsuits."
At its peak in the mid-2000s, American Apparel enjoyed $600m in annual sales and operated almost 300 stores around the world, according to Bloomberg. Among major leading clothing retailers, it was unique in its commitment to Made-in-America. With some 2,600 employees, its LA base is the largest clothing factory in the US.
But by the time of the lawsuits, the firm was floundering. In 2014, Mr Charney was ousted as CEO over charges of "misconduct" and later fired altogether by the board. Last year, American Apparel filed for bankruptcy. Its founder's attempt to buy it back with the help of two investment firms was denied. The company recently emerged from bankruptcy, but this week reportedly laid off at least 100 factory workers.
Mr Charney, meanwhile has resolved to pursue his new venture, several blocks to the south. "I think it's very noble if he opens a factory there and pulls it off. The area is underemployed and they need more businesses with the guts to open there," said Ira Kalb, a Professor of Marketing at the University of Southern California's (USC) Marshall School of Business, which is itself in South LA.
"In marketing you look for uniqueness, and he will get attention by identifying with an area that you wouldn't expect a business to go into," Professor Kalb added, though he disagreed with Mr Charney's claim to have made Downtown cool: "A lot of people made Los Angeles cool. It was cool long before Dov Charney arrived," he said.
South Central has undergone major changes since it achieved worldwide notoriety a quarter-century ago. In the 1990s, approximately half the area's residents were black. Today, two-thirds of those who live there are Latino.
In 2003, after some community members voiced concerns that South Central had become synonymous with poverty, crime and gang culture, the Los Angeles City Council officially renamed the area as South Los Angeles. More recently, some have begun to refer to the region just south of Downtown as "SoLA", to mimic the abbreviations of desirable neighbourhoods such as New York's Soho, Noho or Nolita.
"The negative stereotypes for South Los Angeles are a little one-sided," said Cynthia Strathmann, Executive Director of SAJE, "Just because people are in low-income and high crime circumstances, doesn't mean they can't be good neighbours, that they don't really believe in the place that they live. There's a sense in which South LA has improved, but there's also a sense in which it was never as bad as people imagined."
It might once have seemed inconceivable, but South Central is displaying the early symptoms of gentrification. A new metro rail line running straight through South LA along Crenshaw Boulevard is set to open in 2019, and will eventually link the so-called Crenshaw Corridor to more affluent neighbourhoods including Beverly Hills.
Middle-class professionals and their families, priced out of Silver Lake or Santa Monica, have started moving into pockets of South LA including Leimert Park, West Adams and Inglewood. New developments are springing up near downtown, including the proposed "SoLA Village", a $1.2bn complex of condos, hotels and shops that critics fear could end up displacing thousands of current residents.
"Too often people say they're investing in a neighbourhood, but they're really using the neighbourhood as an investment vehicle, which is very different," said Ms Strathmann. "What we've seen in parts of Los Angeles and around the country is that you bring in development and investment and the ordinary people who already live in the area get pushed out."
The sprawl south of Downtown remains troubled. Violent crime is considerably higher than in other parts of the city. Homelessness and unemployment are common, overcrowding is chronic. Those who are employed often earn minimum wage, and three-quarters of the local population are renters, making them especially vulnerable to gentrification. South Central may yet become "cool", but for whom?
Join our new commenting forum
Join thought-provoking conversations, follow other Independent readers and see their replies