Los Angeles zoo: Rescue operation launched after worker falls into gorilla enclosure
Reports say the the animals have been secured
Andrew Buncombe
New York
Thursday 21 January 2016 17:51 Comments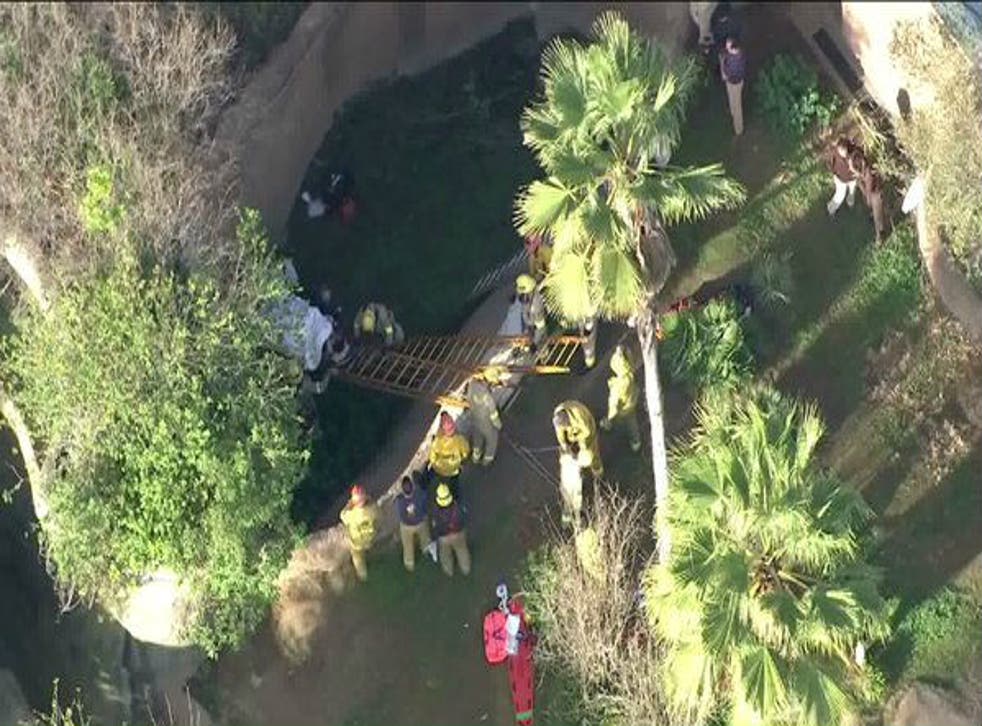 Fire officials in California say they carried out a rescue operation after a Los Angeles Zoo employee fell into the gorilla enclosure.
Fox News said the 61-year-old worker was conscius and had not been attacked by an animals. It was later reported the worker had suffered a broken leg.
It was reported that the zoo's animals had been secured by staff.
More follows
Register for free to continue reading
Registration is a free and easy way to support our truly independent journalism
By registering, you will also enjoy limited access to Premium articles, exclusive newsletters, commenting, and virtual events with our leading journalists
Already have an account? sign in
Join our new commenting forum
Join thought-provoking conversations, follow other Independent readers and see their replies