Lottery winner shot dead by masked men who stormed into his home
 Craigory Burch had won nearly $500,000 in November 2015
Andrew Buncombe
New York
Friday 22 January 2016 22:09 Comments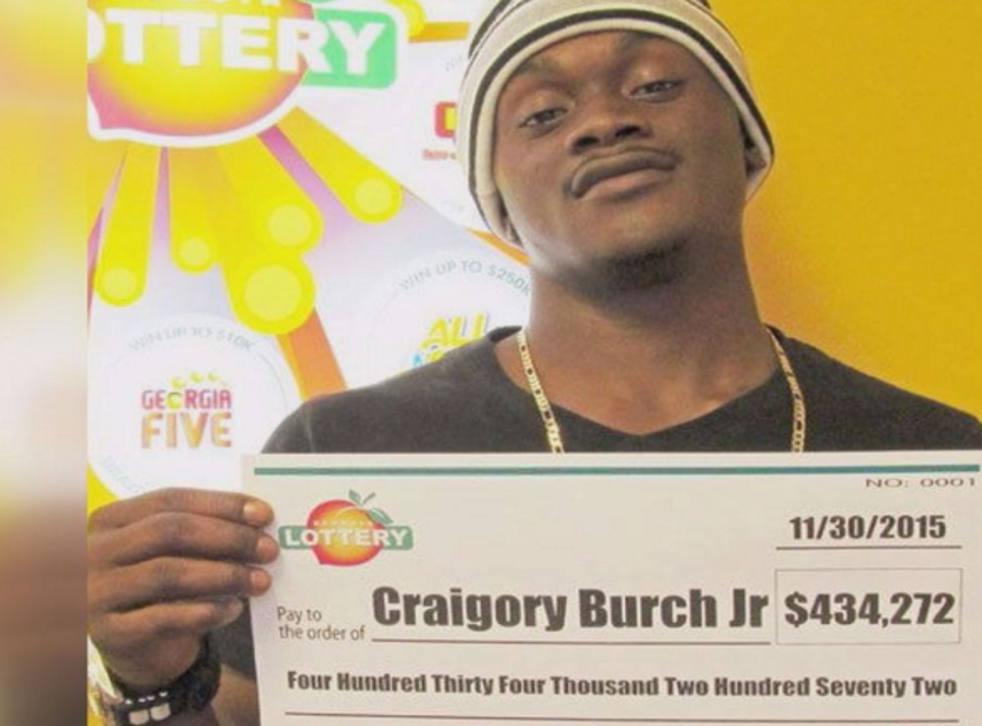 A young man who recently won almost $500,000 in the lottery has been shot and killed by masked men who stormed into his home.
Reports said that Craigory Burch, 20, pleaded with the three men who burst into his home in Fitzgerald, Georgia, after blasting through the door with a shotgun.
Mr Burch's girlfriend, Jasmine Hendricks, she was at home at the time of the attack and that she ran for help.
She said Mr Burch pleaded with the armed men not to shoot him before throwing his trousers containing his wallet and bank card in their direction.
The men then shot her boyfriend before running away, Ms Hendricks told WALB-TV.
"When they came in, he said, 'don't do it bro. Don't do it in front of my kids. Please don't do it in front of my kids and old lady. Please don't. He said I'll give you my bank card'," she said.
Mr Burch, a fork-lift operator, won a $434,272 Fantasy 5 jackpot in November 2015.
Mr Burch's mother, Leslie Collins, relayed a message for those responsible in the killing.
"I want them to know what they took from me," she said. "They took a part of my life away from me. My child that I carried and raised for 20 years."
Register for free to continue reading
Registration is a free and easy way to support our truly independent journalism
By registering, you will also enjoy limited access to Premium articles, exclusive newsletters, commenting, and virtual events with our leading journalists
Already have an account? sign in
Join our new commenting forum
Join thought-provoking conversations, follow other Independent readers and see their replies