Love has Won cult member Christopher Royer appears in court
Cause of death of self-proclaimed divine spirit remains unknown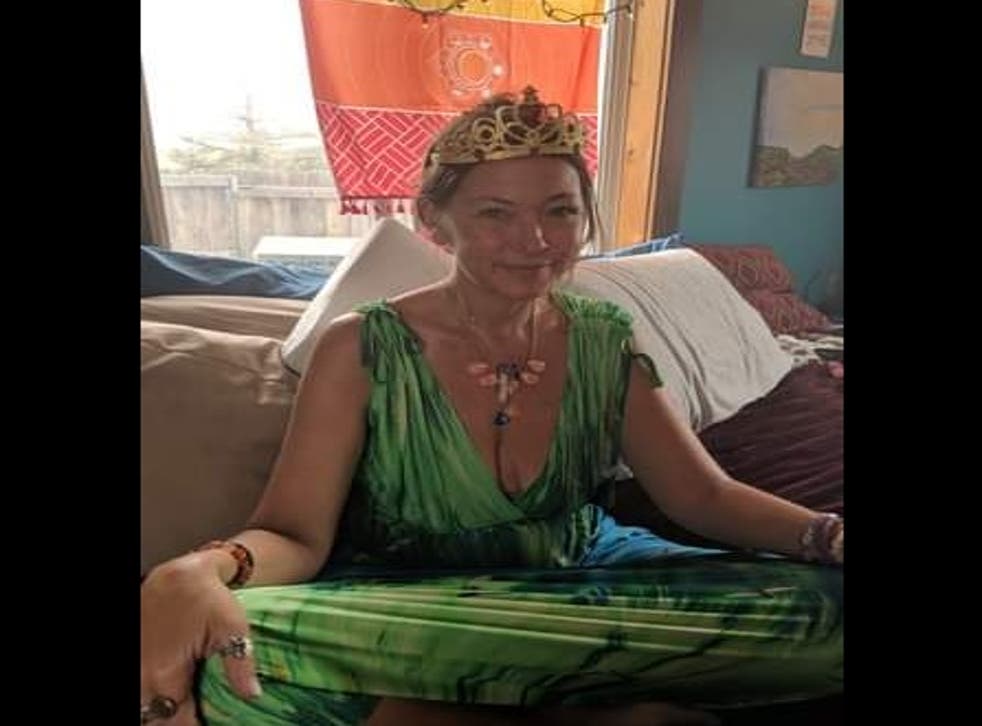 Love has Won member Christopher Royer appeared in court to challenge a police search warrant executed after the death of "Mother God" Amy Carlson.
Mr Royer is facing charges of child abuse and abuse of a corpse related to the discovery of Ms Carlson's body in Colorado in April.
Investigators seized Mr Royer's cell phone for what prosecutor Alonzo Payne said was "more than sufficient evidence" it could contain proof of crimes committed while crossing state lines.
Defence attorney Ann Roan said it was a "fishing expedition" and that there was no probable cause that evidence of any crime would be found on the phone.
"The affidavit claims four people, none of whom are Mr Royer, arrived at the house in Moffat with a dead body in the vehicle," she said. "There's no inference at all that Mr Royer had anything to do with the body."
Seven members of the spiritual cult were taken into custody after the decaying body of Ms Carlson, 45, was discovered in the group's headquarters in Colorado.
Several children at the property were reportedly taken into the custody of Child Protection Services.
Authorities were tipped off by the family of some of the group's members who feared Ms Carlson died in California before her corpse was transported half-way across the country to Casada Park, near Crestone.
Saguache County Coroner Tom Petty told The Independent the autopsy had not yet been completed to determine the cause of death.
Appearing via video conference, Mr Royer was one of the first of the Love has Won group members to appear before the court. Next to appear will be Jason Castillo on 9 June, followed by Ryan Kramer, Obdulia Franco Gonzales, Sarah Rudolph, and Karin Raymond on 16 June. John Robertson will appear on 26 June.
The group are facing various counts of child abuse, abuse of a corpse, tampering with deceased human remains, and false imprisonment.
Mr Payne told the court that the state was "not going on a fishing expedition" and was simply looking for information on that cell phone from 1 April to 1 May. Those dates coincide with the period Ms Carlson's body was believed to have been moved.
Saguache County Judge Anna Ulrich ruled the state's warrant application failed to find probable cause and its affidavit lacked the nexus between criminal activity and the content of Mr Royer's cell phone. He is scheduled to reappear on 23 June.