'Luckiest couple in the world' Calvin and Zatera Spencer win lottery three times in one month
The couple will keep playing the lottery after rare win, with Mr Spencer vowing 'we're not finished yet'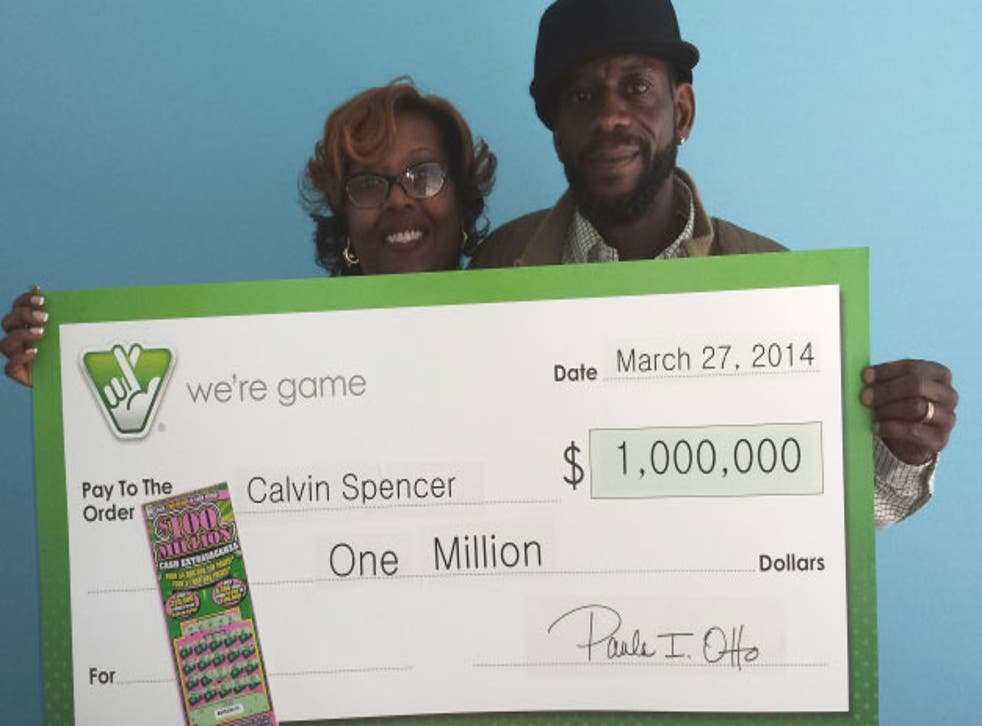 A husband and wife have been nicknamed the luckiest couple in the world after winning the lottery three times in one month.
Calvin and Zatera Spencer won two $1 million (£600,000) prizes and a $50,000 within the space of four weeks.
Their winning streak began on 12 March when they won $1 million in the Powerball drawing, matching the first five numbers but missing the Powerball number.
The Portsmouth, Virginia-based couple struck lucky again on 26 March when Mr Spencer won $50,000 in the Virginia Lottery's Pick 4 game with ten tickets that had the same winning combination of 6-6-6-6.
The next day, Mr and Mrs Spencer claimed another prize of $1 million in the scratch-off game $100 Million Cash Extravaganza. Mr Spencer purchased the winning ticket after dropping his wife off to an appointment.
After claiming their latest winnings, Mr Spencer vowed to continue playing and said: "We're not finished yet."
Register for free to continue reading
Registration is a free and easy way to support our truly independent journalism
By registering, you will also enjoy limited access to Premium articles, exclusive newsletters, commenting, and virtual events with our leading journalists
Already have an account? sign in
Register for free to continue reading
Registration is a free and easy way to support our truly independent journalism
By registering, you will also enjoy limited access to Premium articles, exclusive newsletters, commenting, and virtual events with our leading journalists
Already have an account? sign in
Join our new commenting forum
Join thought-provoking conversations, follow other Independent readers and see their replies