Colombia police officer Luisa Fernanda Urrea breastfeeds abandoned newborn baby and saves her life
The baby was discovered with the umbilical cord still attached in a remote forest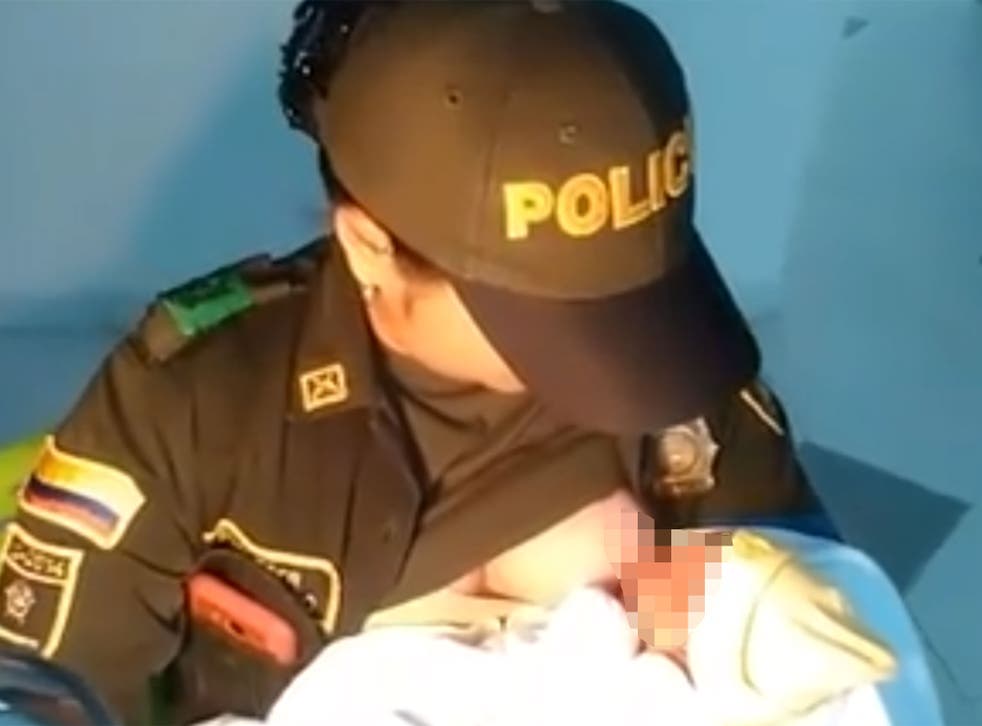 A Colombian police officer has been praised for saving the life of an abandoned newborn baby by breastfeeding her.
Officer Luisa Fernanda Urrea was called to a remote forest settlement where the baby was found in the undergrowth with the umbilical cord still attached.
The baby girl was starving and at risk of hypothermia, so Ms Urrea wasted no time feeding her from her own breast while waiting for medical assistance.
Ms Urrea told local media: "I'm a new mother and I have milk, and I recognised the needs that this poor little creature had.
"I think any woman would have given her nourishment in the same circumstances."
The infant was found by Edinora Jimenez, 59, who was picking oranges when she heard sounds of crying.
Breastfeeding in public controversies

Show all 11
Initially thinking it was the sound of a cat, she discovered the baby girl in the undergrowth and alerted the police.
Police commandant Javier Martin told local news source CEN: "The girl had some lacerations and was suffering from hypothermia. However, she was treated quickly and is now in good health."
Después que encontraron la bebe abandonada en zona rural de tulua una integrante de la policia le da leche materna .

Posted by Radio Robledo on Monday, January 11, 2016
The baby is currently being cared for by the Colombian Institute of Family Welfare (ICBF) while the search for an adoptive family is underway.
Police are also investigating the whereabouts of the baby's mother, who may face attempted murder charges.
Orphanage director Jhon Arley Murillo said: "We could be dealing with a case of attempted homicide, although it's the prosecutor who will decide the charge."
Register for free to continue reading
Registration is a free and easy way to support our truly independent journalism
By registering, you will also enjoy limited access to Premium articles, exclusive newsletters, commenting, and virtual events with our leading journalists
Already have an account? sign in
Register for free to continue reading
Registration is a free and easy way to support our truly independent journalism
By registering, you will also enjoy limited access to Premium articles, exclusive newsletters, commenting, and virtual events with our leading journalists
Already have an account? sign in
Join our new commenting forum
Join thought-provoking conversations, follow other Independent readers and see their replies