Macy's cuts ties with Donald Trump over 'disparaging' comments about Mexican migrants
The iconic department store chain is the just the latest to respond to the tycoon's comments
Andrew Buncombe
Thursday 02 July 2015 14:38 Comments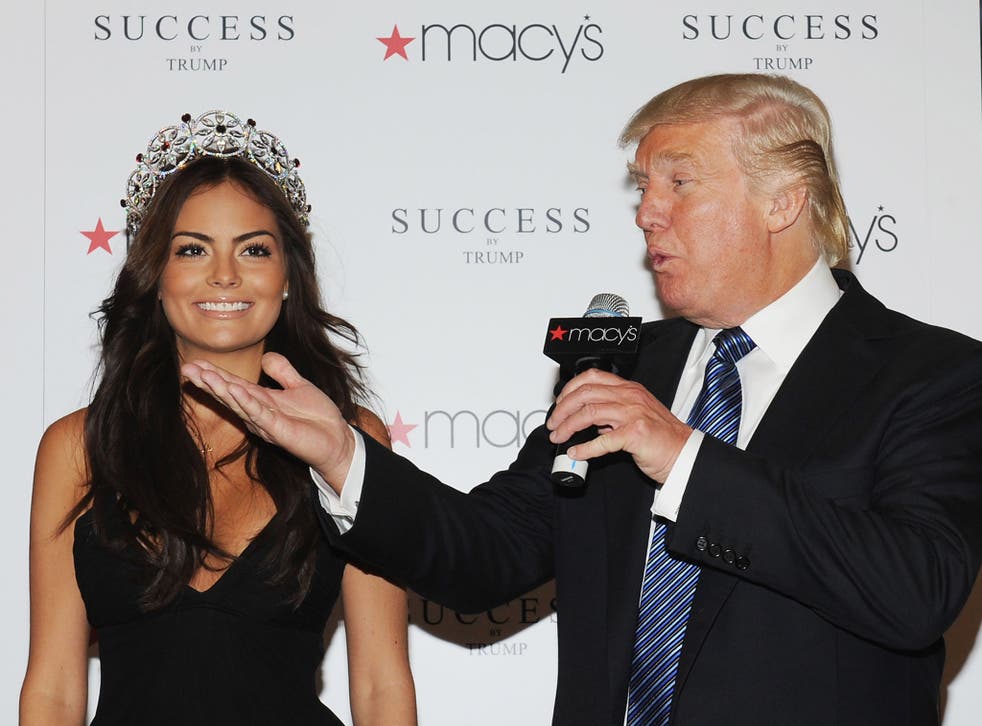 Macy's, one of America's most iconic department stores and one of its major fashion retailers, has cut ties with Donald Trump over his comments about Mexican migrants – the latest fall-out to to rock the tycoon.
On Wednesday morning, the company said it would phase out its collection of menswear that bears his name and immediately discontinue its relationship with the tycoon.
"Macy's is a company that stands for diversity and inclusion. We have no tolerance for discrimination in any form. We welcome all customers, and respect for the dignity of all people is a cornerstone of our culture," the company said in a statement.
"We are disappointed and distressed by recent remarks about immigrants from Mexico. We do not believe the disparaging characterisations portray an accurate picture of the many Mexicans, Mexican Americans and Latinos who have made so many valuable contributions to the success of our nation."
The move by Macy's was just the latest in a wave of reaction sparked by Mr Trump's comments, delivered when he formally announced his intention to run for the White House.
He suggested that most of the Mexican migrants who came to the US were "rapists" and "murderers". He said if elected, he would build a large wall along the US-Mexican border and make Mexico pay for it.
Spanish-language network Univision and Mexican media giant Televisa have already said they would no longer be doing business with Trump.
Last week, Univision announced it was cancelling plans to air the Miss USA pageant next month and the Miss Universe competition next January. Mexico is not sending a contestant to the competition.
NBC followed suit on Monday by saying it would also skip both pageants, which it co-owns with Mr Trump, and would not welcome the Republican presidential candidate back to host The Celebrity Apprentice upon its scheduled return next season.
Macy's acted following a campaign by the group MoveOn.Org which collected more than 700,000 signatures to a petition urging the stone to end ties with Mr Trump.
In a statement, the 69-year-old Republican said he had "decided to terminate my relationship with Macy's because of the pressure being put on them by outside sources".
"While selling Trump ties and shirts at Macy's is a small business in terms of dollar volume, my principles are far more important and therefore much more valuable," he said.
"I have never been happy about the fact that the ties and shirts are made in China, and should I start a new product line somewhere in the future, I would insist that they are made in America."
Register for free to continue reading
Registration is a free and easy way to support our truly independent journalism
By registering, you will also enjoy limited access to Premium articles, exclusive newsletters, commenting, and virtual events with our leading journalists
Already have an account? sign in
Join our new commenting forum
Join thought-provoking conversations, follow other Independent readers and see their replies