MAGA hat-wearing attacker slashes man with sword outside San Francisco roller disco
Victim tries to grab attacker's cap before he pulls out sword, slashes his hand and runs off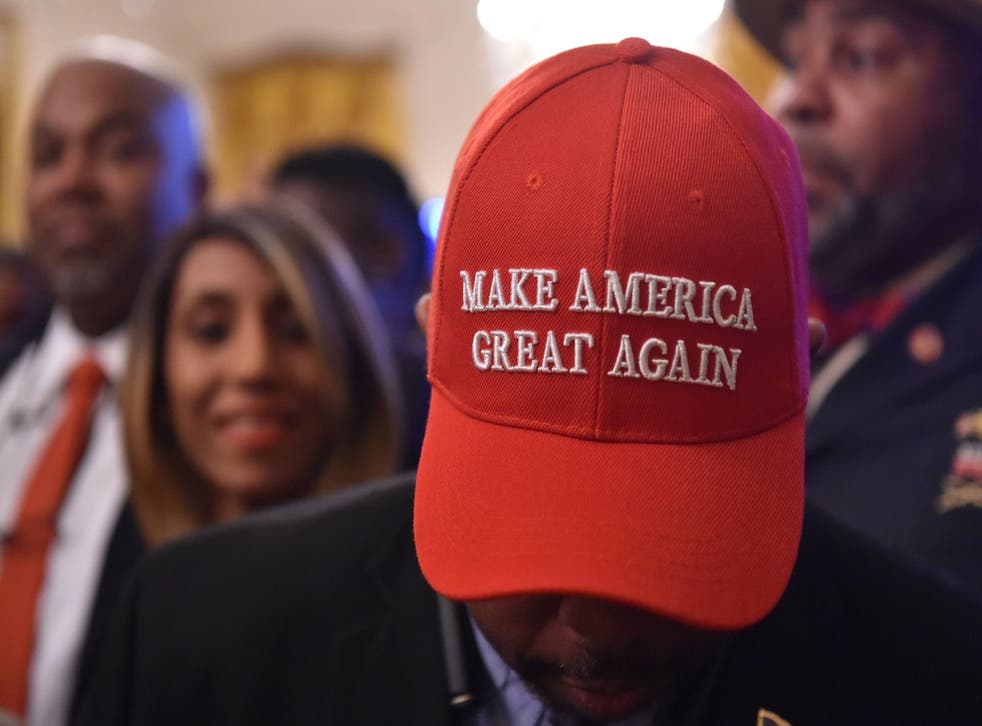 A man was slashed with a sword outside a roller disco by an attacker reportedly wearing a "Make America Great Again" cap.
Police have launched a manhunt after the victim was left bleeding heavily on the pavement outside the Church of 8 Wheels in San Francisco on Friday night.
The victim was taken to hospital where he was treated for non-life-threatening injuries.
It is understood the victim attempted to grab the other man's MAGA hat – a symbol of Donald Trump's presidential campaign – during a dispute before the attacker pulled out a sword and slashed his hand.
A photo of the scene shows a red cap with "Make America Great Again" on the front in white lettering lying on the pavement near a pool of blood.
Inside a Make America Great Again rally in Chattanooga, Tennessee

Show all 16
David Miles, who manages the roller skating venue, said he ran outside after the attack with a first aid kit and tried to stop the bleeding as the victim was "just gushing blood", the San Francisco Chronicle reports.
It is believed the victim chased after the man before realising the extent of his injuries.
Scott Sweeney, 24, told the newspaper he saw a man wearing the MAGA hat with a sword tucked into the back of his jacket about half an hour before the attack.
However he said he did not think it was a real sword until he later left the venue and saw the blood and hat on the ground.
San Francisco police spokesman Robert Rueca said officers were called to reports of a stabbing at the scene in the Western Addition neighbourhood at about 9.50pm.
Register for free to continue reading
Registration is a free and easy way to support our truly independent journalism
By registering, you will also enjoy limited access to Premium articles, exclusive newsletters, commenting, and virtual events with our leading journalists
Already have an account? sign in
Register for free to continue reading
Registration is a free and easy way to support our truly independent journalism
By registering, you will also enjoy limited access to Premium articles, exclusive newsletters, commenting, and virtual events with our leading journalists
Already have an account? sign in