Male journalists report majority of US news and dominate prime time TV slots
'A cultural, systemic shift is necessary if US media is to achieve gender parity,' says Women's Media Centre president
Maya Oppenheim
Women's Correspondent
Friday 01 February 2019 19:29 Comments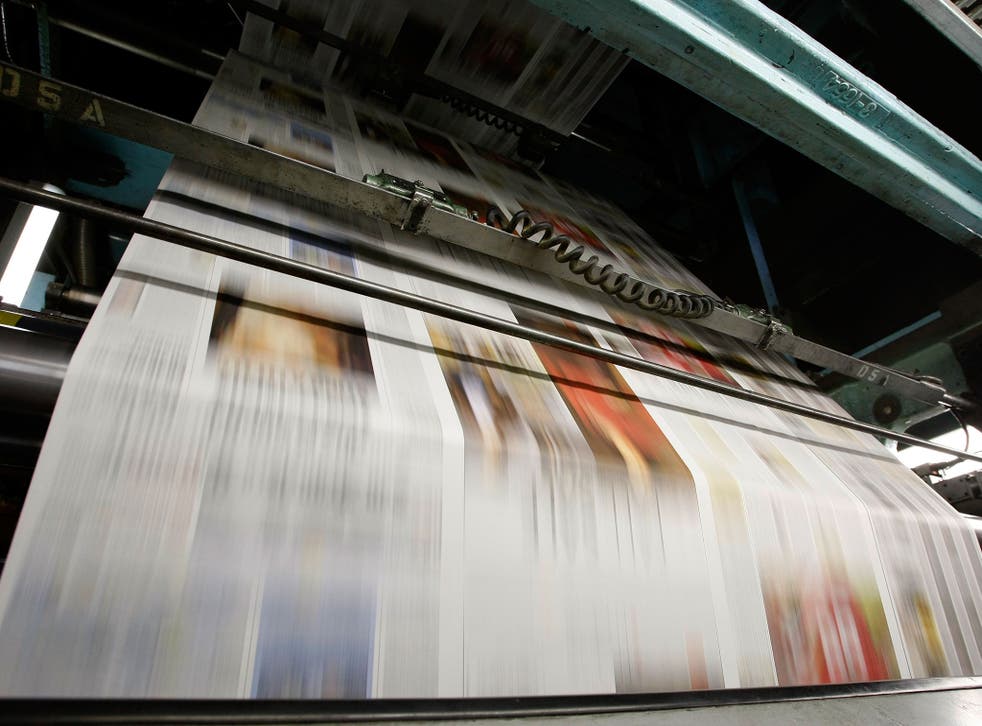 Male journalists report most of the news in America and dominate prime time TV slots, a new study has found.
Campaigners argued a "cultural systemic shift" was needed for the US media to achieve greater gender equality and produce news which properly includes the perspectives of women.
The research, carried out by the Women's Media Centre, found male journalists both report and produce the majority of US news.
Men account for more than two-thirds (69%) of news wire bylines, while just 31 per cent are by women. This is by far the biggest gender gap in news media.
Some 63 per cent of TV primetime news broadcasts feature male anchors and correspondents, with just 37 per cent featuring women.
Three out of five online and print news articles are written by men, and the rest by women.
"When we watch the evening news, we are not seeing an America that truly reflects all voices," Pat Mitchell, Co-Chair of the Women's Media Centre, said.
"Too often, the voices we hear and the images we see are men. Men largely are reporting and telling the story even though women represent more than half the US population."
The research also looked at the topics women and men report on – finding that men overwhelmingly dominate sports coverage and women are more likely to cover lifestyle and leisure.
World news in pictures

Show all 50
"The media is in a state of great disruption, but despite all the change, one thing remains the same: fewer women report the news than men," Julie Burton, president of the Women's Media Centre, said.
"Of particular concern is the gender gap at the wires, whose stories are picked up by news outlets across the country. Media tells us what is important and who matters, and when the wires assign 69% of the stories to men, the message is clear where women stand.
"A cultural, systemic shift is necessary if US media is to achieve gender parity - and move toward a world where stories fully represent the voices and perspectives of women."
Maya Harris, co-chair of the organisation which describes itself as an "inclusive and feminist organisation" that strives to make women visible in the media, said women have been fighting for greater equality in the news media for decades.
'Trump has been racist, he's been sexist, he's been Islamophobic, he has been anti-LGBTQ,' says Hillary Clinton
"This report shows that more work needs to be done to level the playing field. Women and our male allies will not rest until we see wholesale change," she added.
There is also a gender gap in the UK media – with a 2017 study by Women in Journalism exposing the extent to which male journalists still dominate front page bylines.
It looked at national newspaper front pages between 5 June and 22 July 2017 and found just a quarter of stories were written by women.
The research also found two-thirds of senior roles in UK newspapers are held by men.
The British media has also been accused of not representing wider society. The number of leading editors who attended either private or grammar school stands at 80 per cent, down from 90 per cent in the mid-1980s.
Register for free to continue reading
Registration is a free and easy way to support our truly independent journalism
By registering, you will also enjoy limited access to Premium articles, exclusive newsletters, commenting, and virtual events with our leading journalists
Already have an account? sign in
Join our new commenting forum
Join thought-provoking conversations, follow other Independent readers and see their replies