Man accidentally shoots himself and wife at church while discussing church shootings
The man and his wife are in stable condition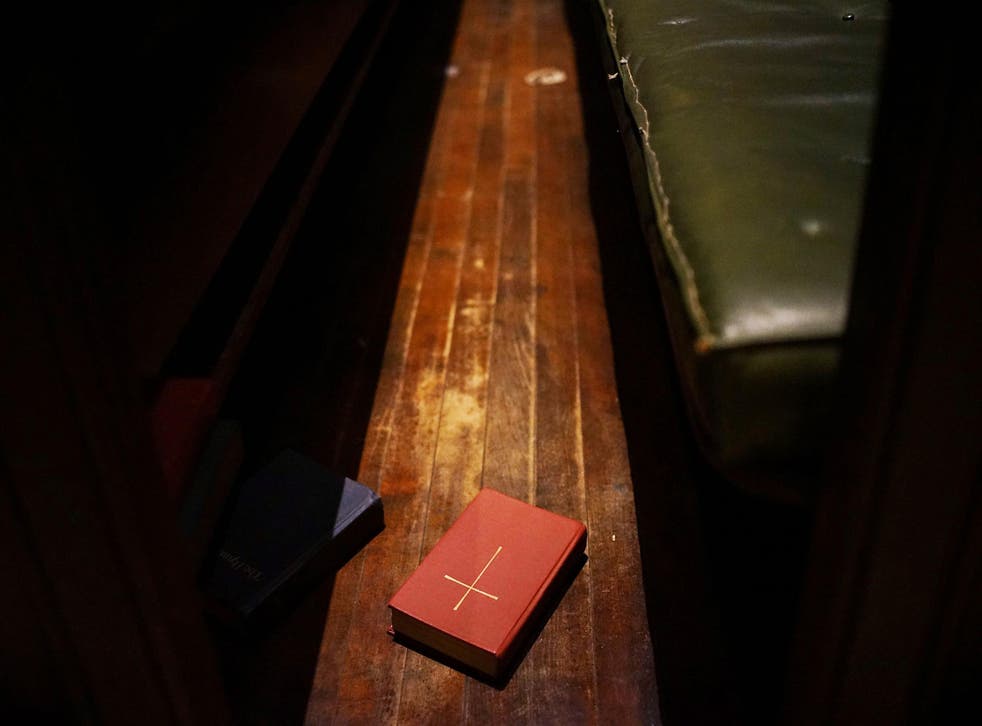 A man accidentally shot himself and his wife while discussing church shootings at a church in Tennessee, police have said.
Tellico Plains police say a man in his 80s accidentally discharged his gun during a Thanksgiving luncheon at the First United Methodist Church. As they cleaned up from the luncheon, the group began discussing church shootings, such as the recent shooting at a church in Sutherland Springs, Texas.
That's when the man removed his handgun and began showing it to some of the men at the church.
"I carry my handgun everywhere," he said, according to police.
Before showing it to the men, he removed the magazine and cleaned the chamber. He then put the magazine back in and apparently loaded another round.
Later, however, someone who had missed the demonstration asked to see the gun. The man obliged, pulling out his gun and saying: "With this loaded indicator, I can tell that it's not loaded."
He then accidentally pulled the trigger, sending a bullet flying through his palm and into the left side of his wife's abdomen.
World news in pictures

Show all 50
The couple was flown to the University of Tennessee Medical Centre for treatment. They were listed as being in good condition, with non-life threatening injuries, as of Friday morning, Tellico Plains Police Chief Russ Parks told The Independent.
The church members present for the shooting reacted with shock, Mr Parks said. One woman, who was in the kitchen and did not see the incident, called the police thinking an active shooter had passed by the church. A school in the area was temporarily placed on lock down after the incident, the police department said on Facebook.
"Just want to let everyone know that there was a shooting in town today," the police department wrote. "But it was not an active shooter situation. It was an accidentally discharged handgun."
Texas Attorney General urges more people to bring guns to church hours after horrific mass shooting
The shooting comes less than two weeks after the mass shooting in Sutherland Springs, where 26 people were killed when a lone gunman opened fire on the First Baptist Church. The gunman, 26-year-old Devin Kelley, shot most of the people in the church before being shot himself by a local man who heard what was happening.
In the aftermath of the shooting, some churches in the area told The Independent they were considering putting armed guards outside their churches. Texas Attorney General Ken Paxton also encouraged residents to take advantage of their state's open carry laws.
"There's always the opportunity that gunman will be taken out before he has the opportunity to kill very many people," he told Fox News.
Register for free to continue reading
Registration is a free and easy way to support our truly independent journalism
By registering, you will also enjoy limited access to Premium articles, exclusive newsletters, commenting, and virtual events with our leading journalists
Already have an account? sign in
Register for free to continue reading
Registration is a free and easy way to support our truly independent journalism
By registering, you will also enjoy limited access to Premium articles, exclusive newsletters, commenting, and virtual events with our leading journalists
Already have an account? sign in
Join our new commenting forum
Join thought-provoking conversations, follow other Independent readers and see their replies