Man arrested over rape and murder of seven-year-old Gabriella Doolin at football match in Kentucky
The man has said he was friends with the father of the victim
Jess Staufenberg
Saturday 21 November 2015 15:00 Comments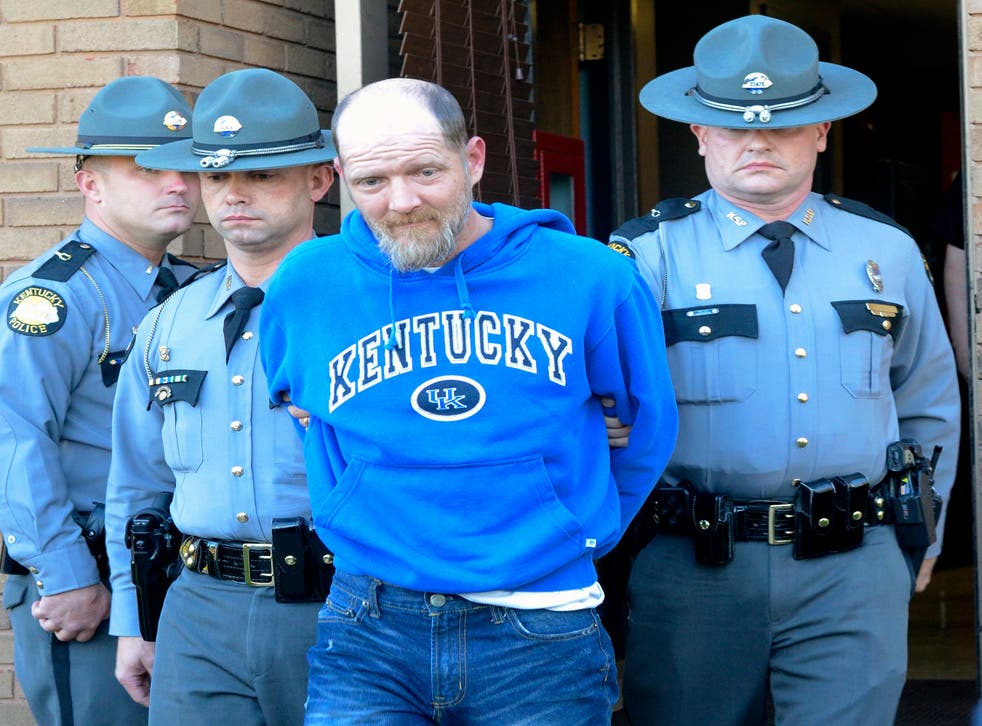 A man has been arrested over the murder and rape of a seven-year-old girl whose body was found in a creek only 25 minutes after being reported missing.
Gabriella Doolin became separated from her parents at a football game in Kentucky after getting lost in a crowd a week ago, NBC News reported.
Timothy Madden, a 38-year-old from Scottsville, has been arrested and charged with kidnapping, rape, sodomy and first-degree murder, according to Kentucky State Police.
He was filmed in interview with WDRB News, in which he said he was innocent.
"It's all bogus," he said according to the transcript of the interview. "I'm a very innocent man. They can ask anybody that knows me."
Madden said police told him he fitted the description of the suspect, who he said was a man six foot tall with a brown coat and long beard.
The father of five said he knew Gabriella's father at school, and that his daughter and the victim went to cheerleading classes together.
Brian Doolin, Gabriella's father, expressed his rage and grief on his Facebook page.
"Please justice, take over for my baby. [...] I wish this evil could be taken off this planet," he wrote.
"I have made plenty of mistakes and sinned in my life, but NEVER has this kind of rage entered in to my heart. I've tried to stay strong but my baby girl was always my weakness."
On discovering the seven-year-old was missing, the school and stadium were locked down in the search, NBC News reported.
The investigation is ongoing.
Register for free to continue reading
Registration is a free and easy way to support our truly independent journalism
By registering, you will also enjoy limited access to Premium articles, exclusive newsletters, commenting, and virtual events with our leading journalists
Already have an account? sign in
Join our new commenting forum
Join thought-provoking conversations, follow other Independent readers and see their replies