Man dies after crashing car into bee-infested house
Up to 60,000 bees were living in the house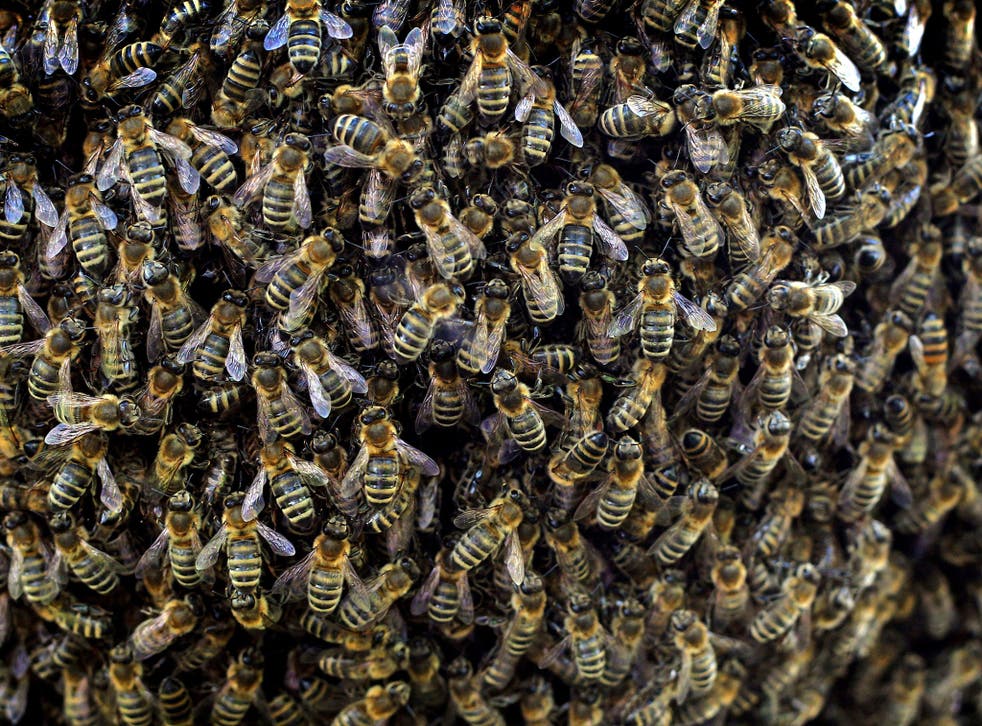 A man died after he crashed his car into an abandoned home infested with bees, in the US state of Michigan on Wednesday.
The 54-year-old was driving on Spruce Road in Saginaw County at around 3:30pm, when his car continued straight at a bend and crashed into the vacant house. The collision destroyed a hive, and released up to 60,000 of bees into the area, according to the local Sheriff's office.
Saginaw County Sheriff Lt. Randy Pfau told Michigan Live that officers are investigating the incident, but it appeared the man was in the midst of a medical emergency when he crashed.
People on the scene had rushed to help the man, but were blocked by the huge swarm of bees, Pfau said.
Disturbed by the crash, the angry insects covered the vehicles and walls of homes in the street, Terry Klein, owner of T.M. Klein and Sons Honey in St. Charles, told Michigan Live after the incident.
The bees were "nasty" without their hive he said, adding: "if somebody tipped over your house, you'd be pretty mad, too."
"The house, we're being told, has not been occupied for many years," said Pfau.
"There were just large swarms of bees within the home. It was so infested, they couldn't get to him."
Pfau said those who had tried to help the man towed his vehicle, and pulled it away from the home as Tri-Township firefighters and Saginaw County Sheriff deputies rushed to the scene.
As members of the emergency services attempted to revive the man, it became clear he had died at the scene.
Police hope an autopsy will reveal was caused his death.
Experts have since killed as many as 50,000 of honeybees to stop them from injuring people.
Fire and police officers made the decision to destroy the bees, before they sprayed them with foam - killing the insects instantly, Klein said.
"We would have liked to have saved them, but human life is more important than bees," said Klein.
Register for free to continue reading
Registration is a free and easy way to support our truly independent journalism
By registering, you will also enjoy limited access to Premium articles, exclusive newsletters, commenting, and virtual events with our leading journalists
Already have an account? sign in
Register for free to continue reading
Registration is a free and easy way to support our truly independent journalism
By registering, you will also enjoy limited access to Premium articles, exclusive newsletters, commenting, and virtual events with our leading journalists
Already have an account? sign in
Join our new commenting forum
Join thought-provoking conversations, follow other Independent readers and see their replies