Man dies after mocking alligator threat and jumping into infested waters
Investigators have called the incident the first recorded fatal alligator attack in Texas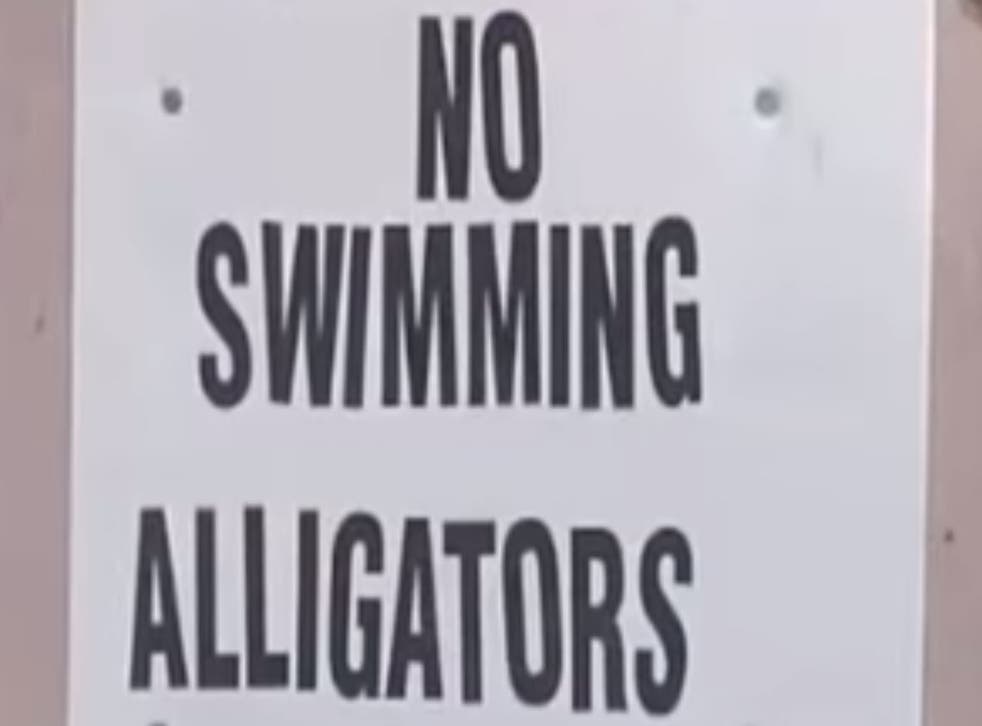 A man who ignored "no swimming" signs around a Texas bayou and mocked the threat of alligators as he leapt into the water has died in an apparent alligator attack.
The body of Tommie Woodward, 28, was found hours after he jumped into the water to go swimming, in what Texan investigators have called the first recorded fatal alligator attack in the state.
A "No swimming, alligators" sign had been posted at Burkark's Marina after its owner had spotted a 10ft alligator in the body of water his establishment overlooks.
Rodney Price, the Justice of the Peace in Orange County told local news station KDFM that Woodward had shouted "[blank] the alligators" before he leaped into the water, followed by an unidentified woman, and almost immediately called for help.
Orange County Police found Woodward's body some hours later. The woman is reportedly unharmed.
Marina employee Michelle Wright told KDFM that she pleaded with Woodward not to enter the water on Friday night.
"Please do not go swimming, there's a bigger alligator out here. Just please stay out of the water," Wright said she told Woodward.
Wright said soon afterwards she heard a woman screaming, "An alligator's got him!" She described grabbing a torch to try and see Woodward and saw his body floating face-down in the water before it was dragged under by the alligator.
The marina's owner of 50 years, Allen Burkart, 82, told the Houston Chronicle: "He went under one time, then he hollered at [the woman] to get out of the water.
"Then he pulled him down the second time and that was it. I've been here all my life and this is the first time something like this has happened – I'm still in shock."
Join our new commenting forum
Join thought-provoking conversations, follow other Independent readers and see their replies