Man ends street fight in Florida by running everyone over
Authorities are searching for the driver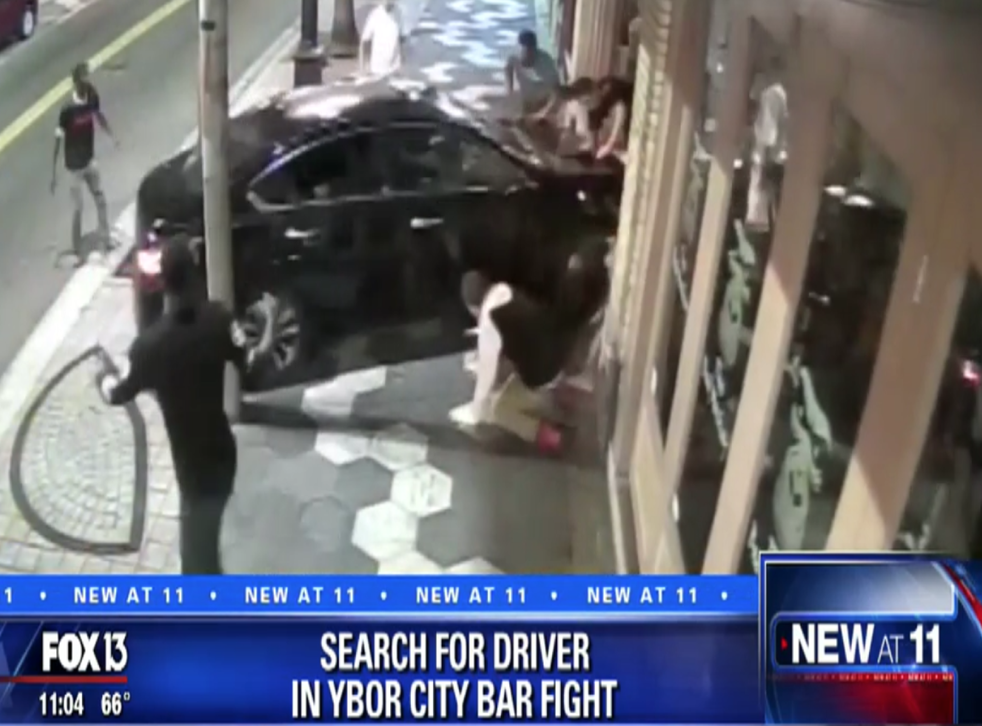 Tampa police are currently searching for a man who broke up a street fight by driving his Nissan Altima onto a sidewalk and hitting two people in Ybor City. The suspect immediately fled the scene after crashing through the window of the Bad Monkey bar.
Authorities are currently trying to figure out if the driver, who was involved in the fight, purposely drove into the store front window. The business is now facing a $15,000 tab for the damages.
"That's a big question that we have right now. At the very least, it's a hit and run. There was damage to the building, clearly, someone was injured and he left the scene," said Hegarty.
Michael Silhol, a 25-year-old who was hurt in the crash, suffered a minor leg and head injury. It's unclear if anyone else sustained injuries in the hit and run.
"It's just disrespectful to everybody," Tyler Garner, one bar patron told Fox 13. "You just don't do that. Think about everybody else around you. You could have killed somebody."