Man escapes death after crawling from car dangling on cliff edge, only to be hit by a passing bus
'This is another reminder of the need to drive safely through the canyons of our beautiful area and to use extreme caution'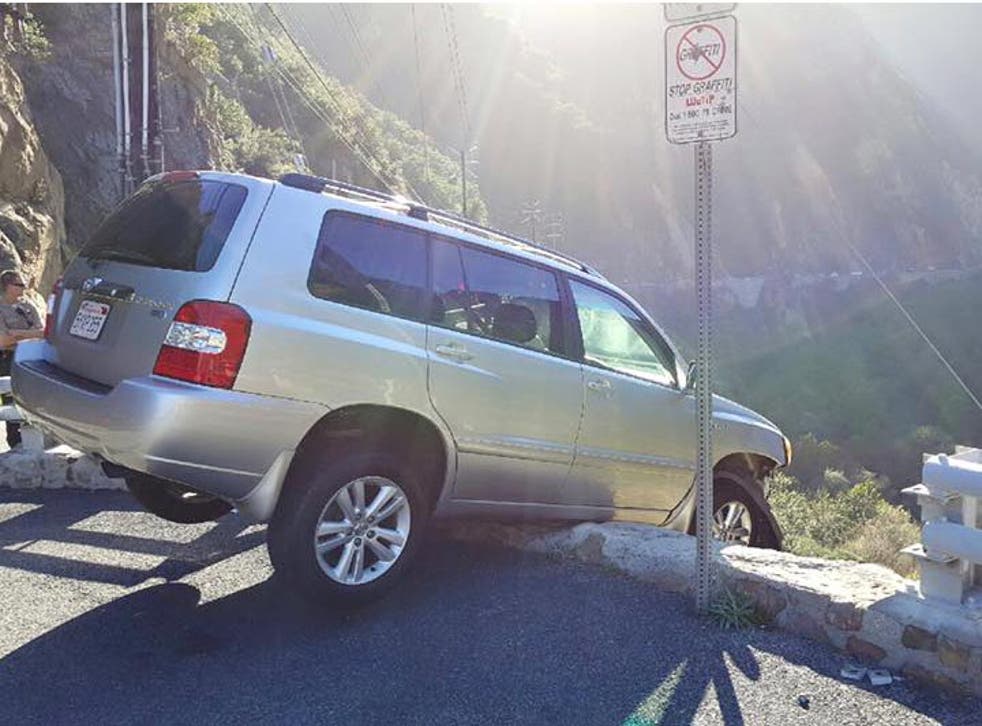 A driver who was hit by a tour bus in Los Angeles had just narrowly escaped almost driving his SUV off of a cliff.
The man survived the incident but needed hospital treatment, police said.
On Saturday afternoon, the motorist lost control of his vehicle while driving along Malibu Canyon Road, leading the SUV to dangle off the side of the cliff, according to Los Angeles Sheriff's Department.
Although the driver managed to climb out of the vehicle, he was then hit by a tour bus that was passing by.
Deputy Kelvin Moody of Los Angeles County Sheriff's Department (LASD) said: "The male driver lost control of the vehicle and nearly went over the side of the cliff."
Near death experiences caught on film

Show all 9
"The driver became disorientated. He exited the vehicle and was struck by a passing tour bus."
Deputy Moody said the man, who was conscious and breathing, was treated by the Los Angeles County Fire Department and California Highway Patrol, before being taken to a local hospital for treatment.
He said he did not believe anyone else had been injured in the incident, adding that it was under investigation by California Highway Patrol.
Lost Hill Sheriff's Station, part of the LASD, posted an image of the SUV on their Facebook page, along with a warning to other motorists: "This is another reminder of the need to drive safely through the canyons of our beautiful area and to use extreme caution at the scene of a traffic collision."
Join our new commenting forum
Join thought-provoking conversations, follow other Independent readers and see their replies