Man has operation to remove 80lb scrotum after suffering from rare condition
Following the operation, Dan Maurer says he now has a 'second chance at life'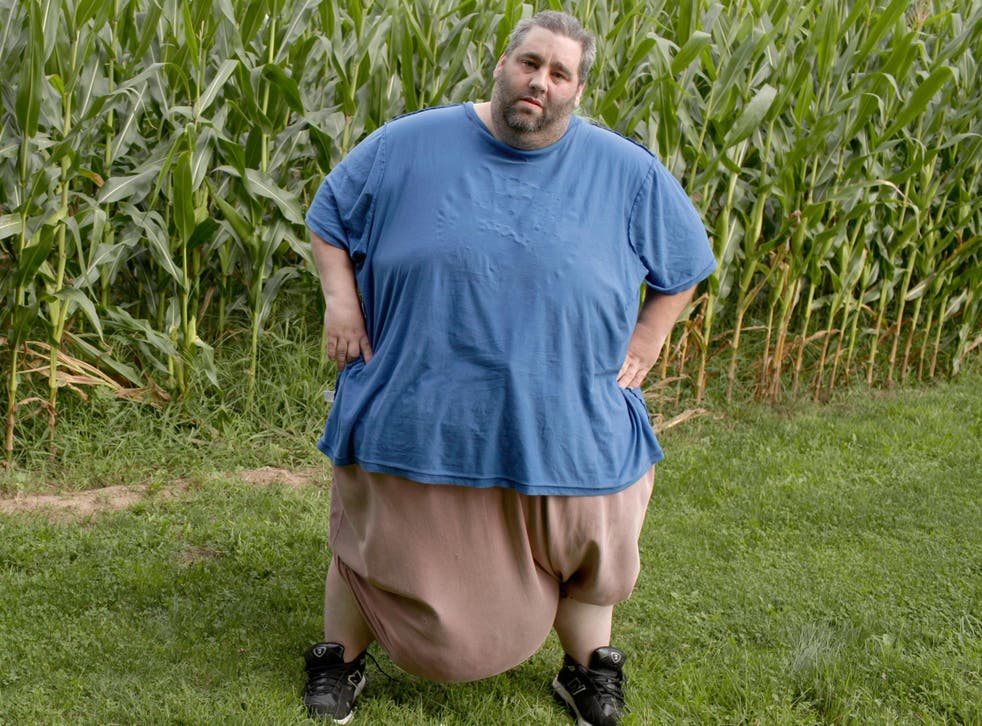 A man who had a scrotum weighing 80lbs has undergone successful surgery to have it removed.
Dan Maurer from Michigan, USA had a 14-hour operation in California to remove the mass, which weighed the same as five bowling balls, according to the Daily Mail.
Mr Maurer, 40, suffered from a rare condition called scrotal lymphedema. His scrotum drastically begun growing seven years ago, however despite losing weight on doctor's orders, the swelling increased.
The condition made it difficult for him to carry out normal, everyday activities including walking.
He recently featured in a TLC documentary: The Man with the 80lb Groin, where he discussed his ordeal. Mr Maurer said it was only after watching a previous documentary on Wesley Warren Jr who reportedly had a 132lbs scrotum, that he discovered the condition and diagnosed himself.
Mr Maurer also revealed that he and his wife Mindy can now have sex again, after admitting they had not fulfilled "marital relations" in seven years.
He said the surgery has "given him a second chance at life".
The Man with the 80lb Groin airs on TLC, Thursday 8 October.
Register for free to continue reading
Registration is a free and easy way to support our truly independent journalism
By registering, you will also enjoy limited access to Premium articles, exclusive newsletters, commenting, and virtual events with our leading journalists
Already have an account? sign in
Register for free to continue reading
Registration is a free and easy way to support our truly independent journalism
By registering, you will also enjoy limited access to Premium articles, exclusive newsletters, commenting, and virtual events with our leading journalists
Already have an account? sign in
Join our new commenting forum
Join thought-provoking conversations, follow other Independent readers and see their replies