Man who tried to kill spider by setting it alight accidentally starts flat fire 'after burning arachnid runs under mattress'
Blaze leaves apartment uninhabitable after causing £8,000 in damage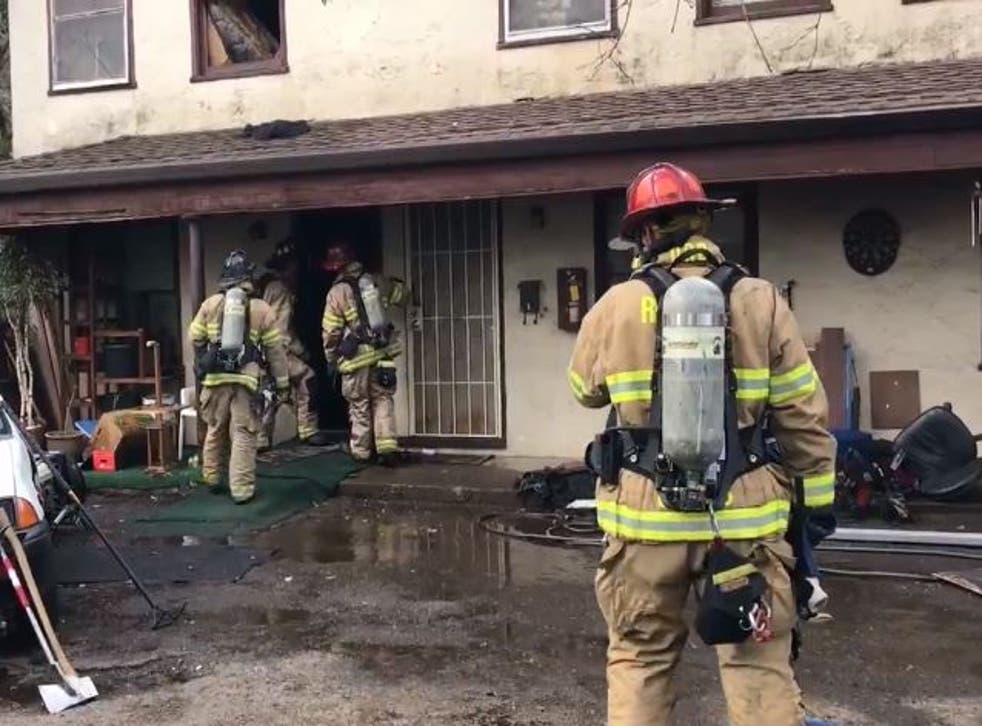 A man who tried to kill a spider by setting it alight accidentally started an apartment fire after the burning arachnid reportedly ran under a mattress.
Fire fighters in Redding, northern California, battled the blaze for 20 minutes on Sunday after residents tried and failed to put the flames out with a garden hose.
A witness living in the flat told local newspaper the Redding Record Searchlight that a resident used a torch lighter – a cigarette lighter with a powerful flame – to burn "a huge wolf spider" in an upstairs bedroom.
While on fire the creature ran under a mattress and set it ablaze, Lyndsey Wisegarver, a carer for one of the men living in the flat, told the newspaper. She said it quickly spread to a flag collection and drapes.
All the residents living in the building escaped and no one was injured, Redding Fire Department chief Rob Pitt said.
It is unclear if the spider survived.
How to keep spiders out of your house
Although the blaze was quickly extinguished, it caused around £8,000 in damage ($11,000). Mr Pitt said fire fighters were able to keep it from spreading to neighbouring apartments.
Ms Wisegarver and the two men living in the apartment were told it was uninhabitable and that they would have to find another place to live.
Israel's enchanted spider forest

Show all 6
She told the newspaper they had been keen to move out anyway. "We'll make it work," she said.
Wolf spiders can grow up to the size of a human hand, though many sub-species are much smaller. Its venom is considered dangerous to humans, though generally non-lethal.
Redding Fire Department has been contacted for comment.
Register for free to continue reading
Registration is a free and easy way to support our truly independent journalism
By registering, you will also enjoy limited access to Premium articles, exclusive newsletters, commenting, and virtual events with our leading journalists
Already have an account? sign in
Register for free to continue reading
Registration is a free and easy way to support our truly independent journalism
By registering, you will also enjoy limited access to Premium articles, exclusive newsletters, commenting, and virtual events with our leading journalists
Already have an account? sign in
Join our new commenting forum
Join thought-provoking conversations, follow other Independent readers and see their replies