Man left for nine hours in New York hospital waiting room slips into irreversible coma
'A hospital can't lose their patient who's literally right in front of them'
Lydia Smith
Thursday 28 September 2017 14:56 Comments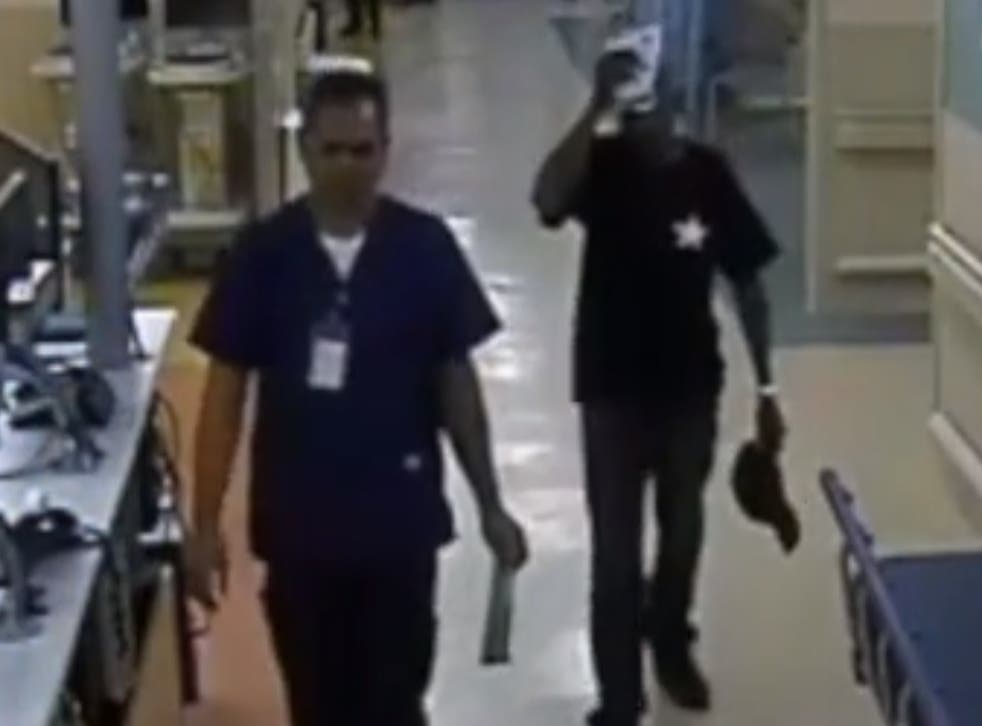 A New York hospital is being sued by the family of a man who slipped into an irreversible coma after being left waiting by medical staff for nine hours.
Angel Riviera, 53 at the time, was brought into Lincoln Hospital in the Bronx after he was punched in the head in 2014.
According to the lawsuit, Mr Riviera slipped into a coma due to the negligence of hospital staff. He died two years later of a heart attack.
​CCTV footage obtained by the New York Daily News shows staff in the hospital's emergency room leaving Mr Riviera unattended for nine hours until a nurse noticed he was unconscious in a chair in the hallway.
The patient had suffered bleeding on the brain which left him in a coma.
Records obtained by the newspaper suggest hospital staff lost track of Mr Riviera.
His family's lawyer told the publication: "A hospital can't lose their patient who's literally right in front of them. How does that happen in the absence of some basic flaw in the way that (emergency department) is run?"
Mr Riviera entered the hospital complaining of a headache on the evening of 19 July 2014 and was checked over by hospital staff.
He was given an identification wristband and an ice pack before being told to stay in the hospital for observation.
After more than two hours waiting, hospital records indicate a member of staff looked for Mr Riviera but could not find him, so staff noted he had "voluntarily left" the emergency department.
World news in pictures

Show all 50
The next morning, nurses reported the patient had come back to the department, but the security footage shows he had remained in the same place all night.
Mr Riviera, unresponsive and bleeding from the mouth, was placed on a stretcher and taken to surgery, but it was too late.
The hospital is now being sued by Mr Riviera's family for not preventing the coma.
"While patient confidentiality laws preclude our commenting on the specifics of this case, we nevertheless extend our heartfelt sympathies to the family members of Mr Rivera," a hospital official said in a statement.
Register for free to continue reading
Registration is a free and easy way to support our truly independent journalism
By registering, you will also enjoy limited access to Premium articles, exclusive newsletters, commenting, and virtual events with our leading journalists
Already have an account? sign in
Join our new commenting forum
Join thought-provoking conversations, follow other Independent readers and see their replies