California man charged over 'poisoning homeless people then filming them suffering seizures'
Attacker videoed homeless people having seizures after administering pepper substance
Gino Spocchia
Friday 12 June 2020 13:45 Comments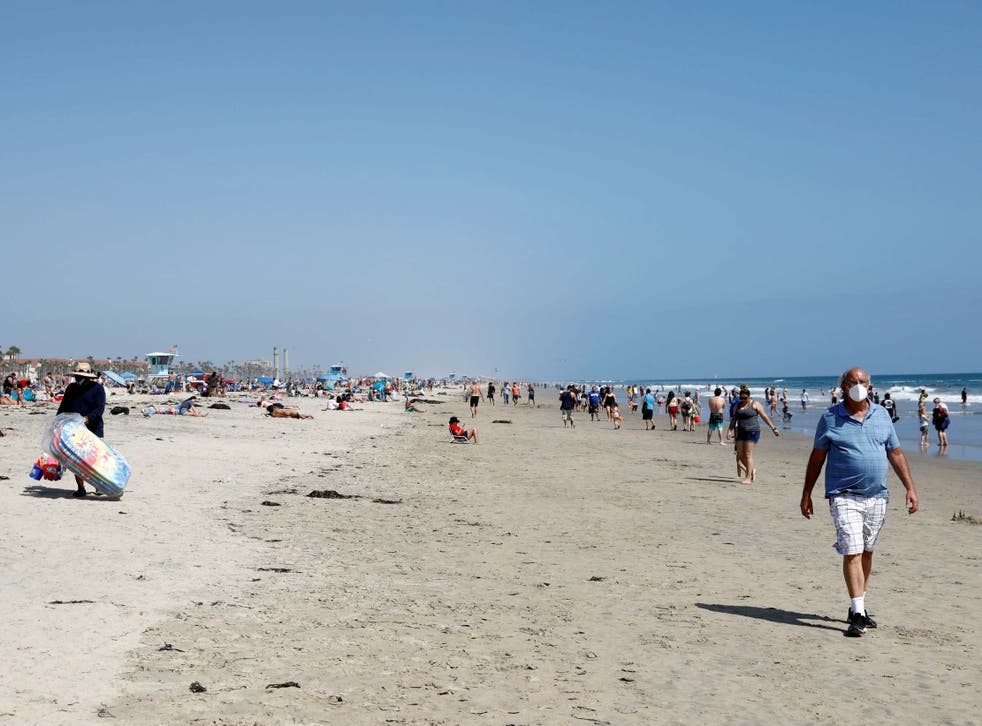 A man in California has been charged after he allegedly poisoned eight homeless people with a substance "twice as strong" as pepper spray.
38-year-old William Robert Cable videotaped at least eight homeless people suffering seizure-like symptoms after he had poisoned them.
Several victims were hospitalised and authorities believe the suspect could have targeted others.
Authorities said Cable had laced food with oleoresin capsicum, "which is twice as strong as the pepper spray used by police," which he then gave to homeless people to eat.
Cable, who was arrested on 22 May, faces up to 19 years in prison if convicted.
"These human beings were preyed upon because they are vulnerable," said District Attorney Todd Spitzer.
"They were exploited and poisoned as part of a twisted form of entertainment", he continued. "Their pain was recorded so that it could be relived by their attacker over and over again."
Authorities in Orange County said the suspect poisoned the victims around Huntington Beach, south of Los Angeles, in May.
Several victims were reported to have been enticed to eat the poisoned food with beer.
Others were told they would be taking part in a "spicy food challenge" and some were unaware the food had been tampered with.
Oleoresin capsicum is derived from chilli plants and is the main component used in pepper spray administered by police.
Cable, whose bail has been set at $500,000 bail, faces eight charges of poisoning, which included one elderly person and one minor.
Officials in Orange County have appealed for the public to assist in identifying other potential victims.
Register for free to continue reading
Registration is a free and easy way to support our truly independent journalism
By registering, you will also enjoy limited access to Premium articles, exclusive newsletters, commenting, and virtual events with our leading journalists
Already have an account? sign in
Join our new commenting forum
Join thought-provoking conversations, follow other Independent readers and see their replies