Man reunites with police officer who saved him from drowning after 19 years
Christopher Jones says he has been waiting for this moment for years
Saturday 17 September 2016 17:11 BST
Comments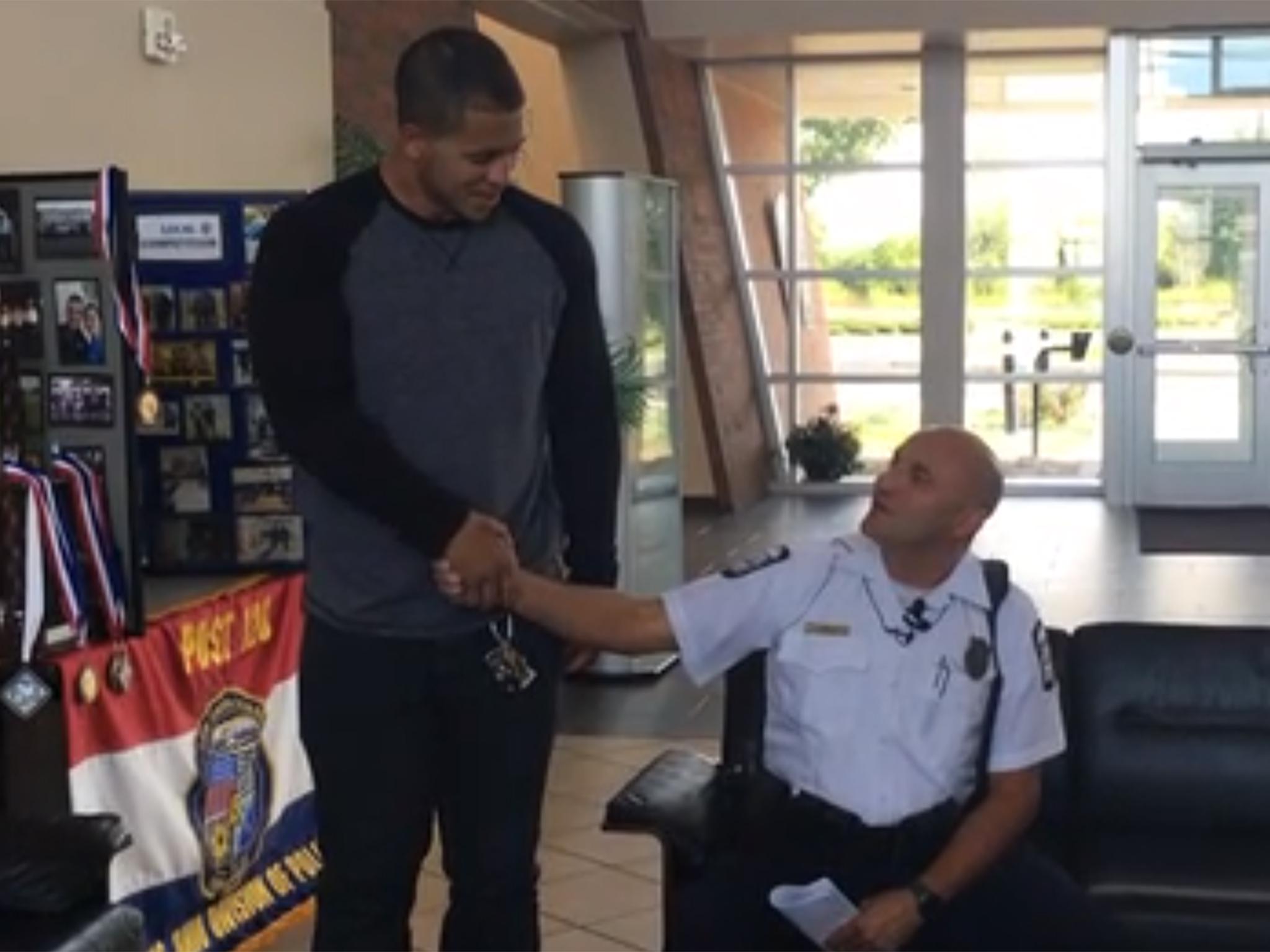 A man has been reunited with the police officer who saved him from drowning when he was five-years-old.
Christopher Jones, now aged 24, walked into Columbus Police station, Ohio, where he tapped Officer James Poole on the shoulder.
The policeman didn't recognise him immediately but after Mr Jones refreshed his memory the two shared an emotional embrace.
"About 1997, you pulled a 5-year-old out of a swimming pool, saved his life," Mr Jones said to Officer Poole, The Columbus Dispatch reported.
Mr Jones was apparently underwater for 15 to 20 minutes and his heart had stopped.
He his daughter with him for the reunion, who is the same age he was when the incident occurred.
"Because of you, I'm still here," Mr Jones told Officer Poole. "Because of you, this 5-year-old little girl right here is here."
Officer Poole couldn't believe it happened and never thought he would see the child he saved ever again.
World news in pictures
Show all 50
"I never thought that something I would do 19, 20 years later would come back, and somebody would thank me," he said.
The reunion came about after Mr Jones saw a picture of Officer Poole on Facebook and recognised him as the man who saved his life.
Join our commenting forum
Join thought-provoking conversations, follow other Independent readers and see their replies