Man survives 16 days adrift in Atlantic Ocean by eating Doritos
'He was found in completely the opposite direction from where he was going'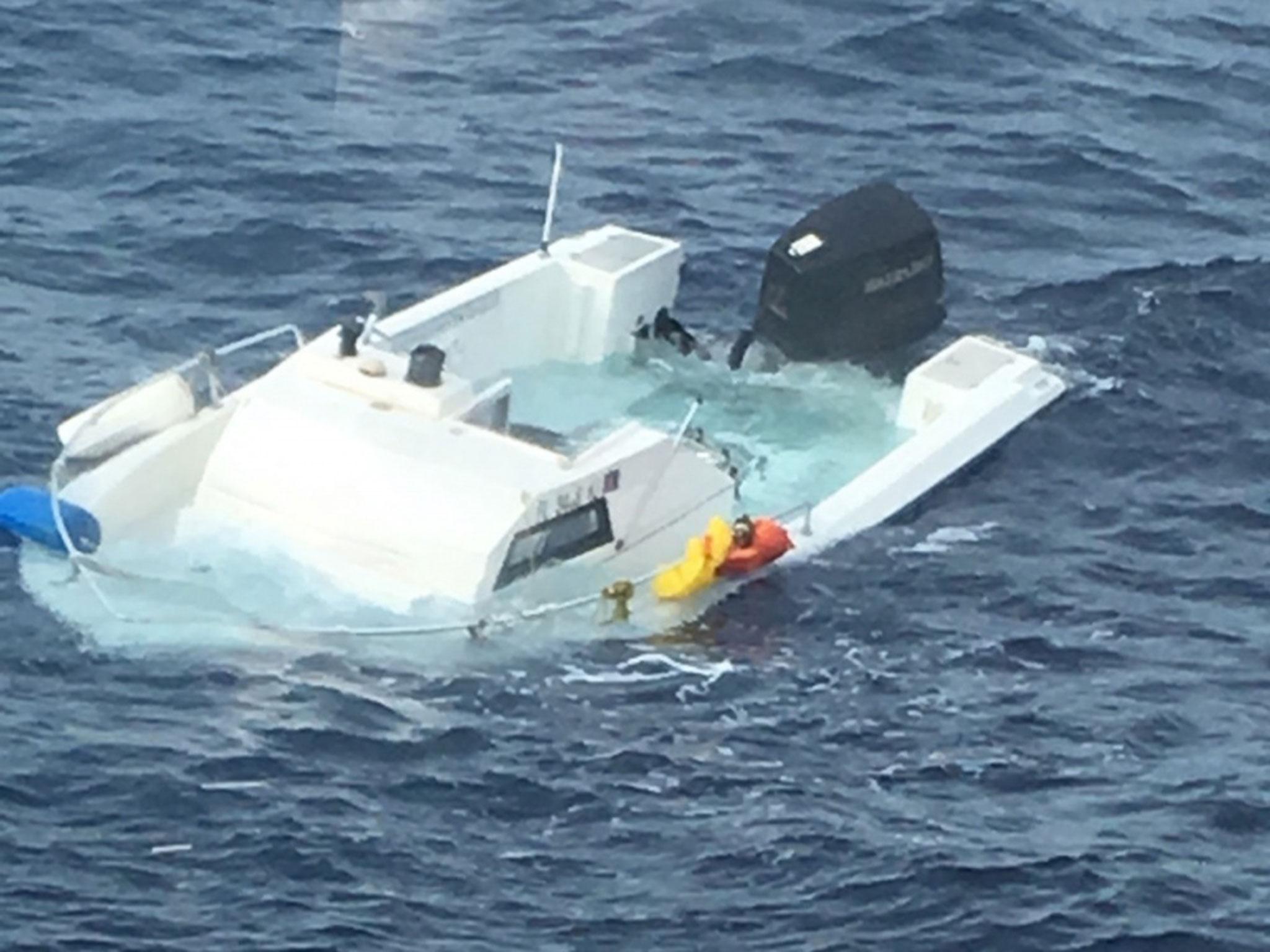 A man who drifted on the Atlantic Ocean for 16 days has said he survived by eating Doritos and cookies.
Samuel Moss Jr set sail from the Bahamas island chain of Bimini to Nassau on 13 January in a new 21-foot angler, but quickly ran out of fuel as he tried to sail through rough waves.
The 23-year-old drifted alone until another boater spotted his boat taking on water about 10 miles off the coast of West Palm Beach, Florida.
"He was found in completely the opposite direction from where he was going," Chris Lloyd, operations manager at the Bahamas Air Sea Rescue Association, told the Sun Sentinel.
Peter Dinklage and Morgan Freeman feature in Doritos Super Bowl 2018 advert
Mr Moss said he survived on Doritos, cookies and bottled water for 12 days, until a 40-foot wave hit his boat and wiped out his meagre supplies.
He also said he hoisted a canvas as a makeshift sail and used his anchor to steer.
Dr Kevin Buford, of the St Mary's Medical Center in West Palm Beach, said Mr Moss' electrolytes were dangerously low when the US Coast Guard flew him ashore.
World news in pictures
Show all 50
It is the second time in a year Mr Moss has been rescued from the sea, according to Tribune 242.
In February last year, he was stranded for three days in the waters off Grand Bahama before the Royal Bahamas Defence Force found him.
Join our commenting forum
Join thought-provoking conversations, follow other Independent readers and see their replies