Community buy Texas man car after finding him walking 3 miles to and from work in 32 degree heat
Over $5,500 (£4,300) was raised for Justin Korva in less than 48 hours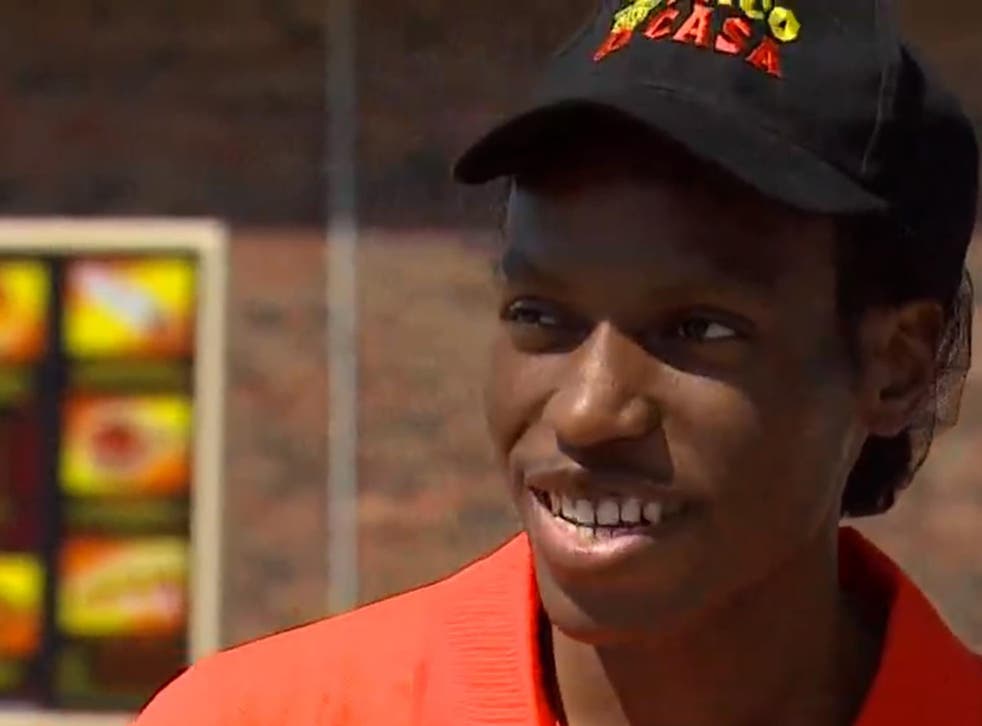 A man who was forced to walk miles to work in sweltering heat, has been bought a car by members of his local community.
Justin Korva regularly braved temperatures of 90 degrees Fahrenheit (32 Celsius) to get to his job at Taco Casa in Rockwell, Texas.
The 20-year-old was picked up on his three-mile trek one morning by Andy Mitchell, who posted a picture of pair on Facebook next to a message explaining his journey.
"To all the people what say they want to work but can't find a job or don't have a vehicle, all I can say is you don't want it bad enough," Mr Mitchell wrote.
The story was shared within the local community and Samee Dowlatshahi, the owner of a local pizza restaurant, started a secret donation box for Mr Korva at his business, CBS News reported.
In less than 48 hours members of the local community had donated $5,500 (£4,290).
A local car dealership then worked out a deal for a 2004 Toyota Camry, which was bought for Mr Korva with the money.
The car was then presented to him one day after work.
"Instead of you walking to work buddy, you're driving this car from now on," Mr Mitchell told his friend. "It's paid for in full, all you've got to do is drive it."
The money donated by people paid for the car, a year's worth of insurance and a $500 (£390) petrol card.
World news in pictures

Show all 50
Mr Korva was filmed hugging the members of the group who turned up to give him the car.
"I'm at work, I'm clocking out and I'm leaving," Korva told the ABC13 news channel. "And as I'm leaving, I just see all these people -- I'm like, 'What's going on?'"
"I wouldn't think something like that would happen to me," he said.
Join our new commenting forum
Join thought-provoking conversations, follow other Independent readers and see their replies