Man who hid 51 turtles in trousers faces jail
Kai Xu pleaded guilty to six smuggling charges in court
Serina Sandhu
Wednesday 02 December 2015 17:31 Comments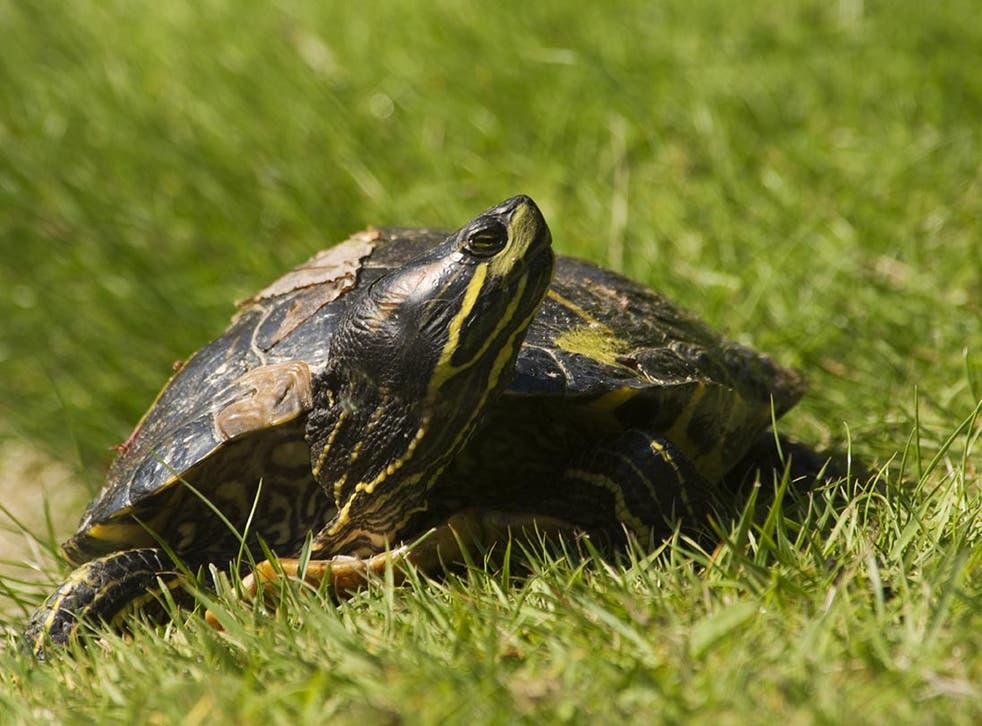 A man who was caught with more than 50 live turtles hidden in his trousers has pleaded guilty to six smuggling charges in court in Michigan.
Kai Xu, 27, from Ontario, faces a maximum penalty of 10 years in prison after he admitted to smuggling or attempting to smuggle more than 1,600 turtles out of the US from April 2014 until his arrest in September 2014.
Exporting wildlife from the US without a government permit is illegal.
Before Xu's arrest, he was caught trying to return to Ontario with turtles he had picked up at a parcel site in Detroit in August 2014.
Wildlife agent Ken Adams said after picking up a box, Xu hid behind trucks at the site and returned with "irregularly shaped bulges" under his trousers.
Canadian border authorities stopped him and found 51 turtles, including, red-eared sliders, box turtles and terrapins - 41 were taped to his legs and 10 were found between his legs.
It is believed that after ordering turtles online, Xu would travel to the US to either ship them to China or take them back to Ontario.
Assistant US Attorney Sara Woodward said he dealt with shipments worth between $30,000 and $125,000, adding that the turtles were worth much more in China than what he paid for them.
Defense attorney Matt Borgula declined to comment following the guilty plea.
Turtles now world's most threatened vertebrates

Show all 3
Following Xu's arrest last year, Melissa Maraj from US Customs and Border Protection, said: "You see some extreme cases in which people try to smuggle things. Although this sounds really extreme, we see cases like this across the nation."
She told The Detroit News: "People use a lot of ingenuity and creativity. Unfortunately, it's a sign of desperation."
Additional reporting by agencies
Register for free to continue reading
Registration is a free and easy way to support our truly independent journalism
By registering, you will also enjoy limited access to Premium articles, exclusive newsletters, commenting, and virtual events with our leading journalists
Already have an account? sign in
Join our new commenting forum
Join thought-provoking conversations, follow other Independent readers and see their replies