Man with concealed carry gun licence shot dead after intervening in domestic dispute
Police said they encourage civilians to be the 'best witness that you can be'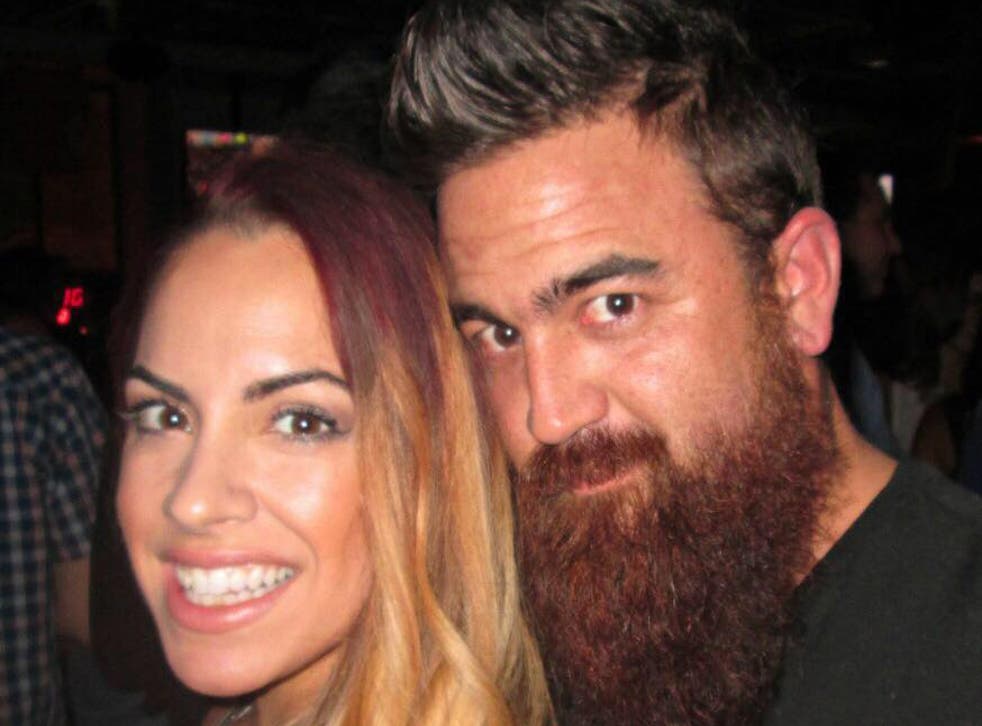 A Texas man was shot and killed after he tried to intervene in a domestic shooting situation, brandishing his firearm to stop the fleeing suspect.
Fomer marine TJ Antell, 35, reportedly witnessed a dispute between a man and a woman outside of a Walgreens retailer in the Dallas suburb of Arlington. Authorities said the man pulled out a gun and fired at the woman twice - one round struck her in the ankle. As the woman ran back into the store for help, the man attempted to drive away.
Before the suspect could flee, Mr Antell retrieved his firearm from his vehicle and attempted to stop him, according to Arlington police. Mr Antell, who police referred to as a "good Samaritan", reportedly had a concealed carry permit.
The suspect did not comply with the command to stop, and instead stepped out of his truck and allegedly fired at Mr Antell.
The Dallas Morning News reported that the shot struck Mr Antell in the head, killing him.
Mr Antell's wife, Crystal, who co-owned a Crossfit franchise with her husband, reportedly witnessed the shooting.
The suspect, identified as 22-year-old active Army soldier Ricci Chambless Bradden, confessed to disarming Mr Antell and shooting him, according to the arrest warrant.
Mr Bradden was stationed at the Fort Hood military base, 160 miles (257km) south of Arlington. He arrived at the Walgreens location and got involved in an argument with his wife, Quinisha Johnson, who worked at the store. She told police she was surprised to see him because he was supposed to be in Fort Hood.
After the incident, Mr Bradden, accompanied by his father, turned himself in to authorities.
Arlington police spokesperson Cristopher Cook did not say whether or not he thought Mr Antell should have intervened in the situation.
"Without having all the details, it would be inappropriate for me to speculate," Mr Cook said. But he told a local NBC affiliate that police do not encourage civilians to stop armed suspects.
"Any time that you can be the best witness that you can be, we always recommend that," he said. "Sometimes things turn out like this when you're trying to stop a bad guy."
Register for free to continue reading
Registration is a free and easy way to support our truly independent journalism
By registering, you will also enjoy limited access to Premium articles, exclusive newsletters, commenting, and virtual events with our leading journalists
Already have an account? sign in
Register for free to continue reading
Registration is a free and easy way to support our truly independent journalism
By registering, you will also enjoy limited access to Premium articles, exclusive newsletters, commenting, and virtual events with our leading journalists
Already have an account? sign in
Join our new commenting forum
Join thought-provoking conversations, follow other Independent readers and see their replies