Man with machete attacks woman on New York Subway amid spike of violence
The incident is the third attack on a stranger on public transport in New York City this week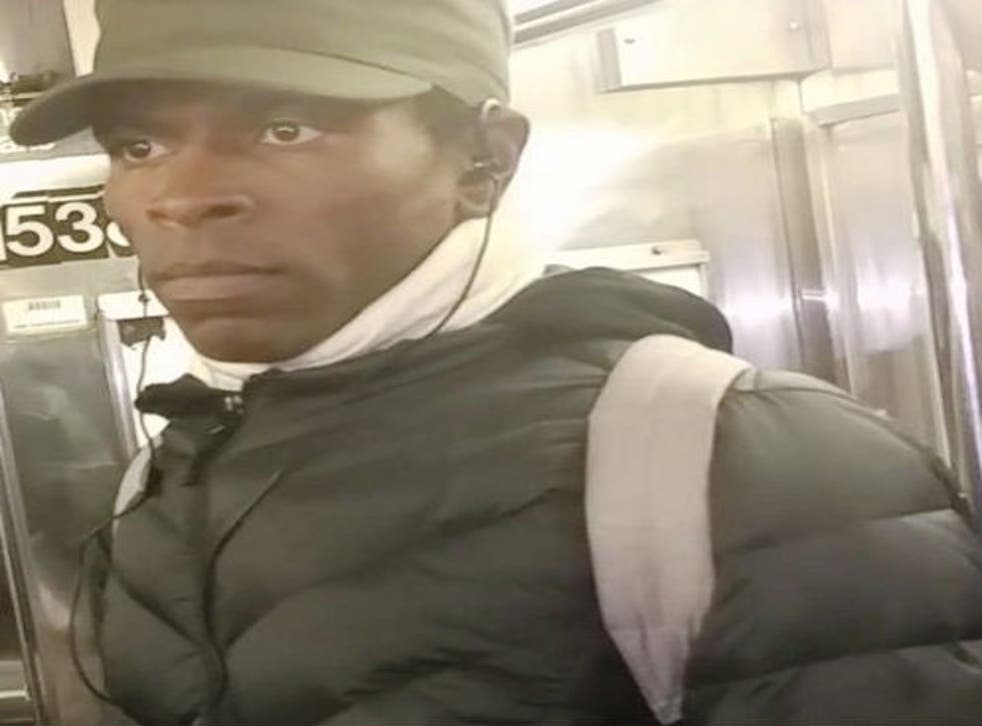 A man wielding a two-foot long machete randomly attacked a woman while she travelled with her sister on the New York Subway.
The suspect allegedly threatened to "chop" her on the 3 train to Brooklyn - the third slashing of a stranger this week, as reported by New York Daily News.
Police said 29-year-old Natalie Lewis and her sister were bumped into by the suspect on the platform at the Atlantic Avenue-Barclays Center Station on Tuesday. All three boarded the train.
"I'll find your a** at home!" the suspect allegedly shouted.
He reached into his bag and pulled out a two-foot long object wrapped in grey cloth. The sisters told the police they believe the object was a machete.
"I'll chop you up right on this fu**ing train! The police aren't here now. You're trying to get help from the crowd. They can't help you! I can just chop you and they can't do nothing!"
The suspect reportedly put the object away and sat opposite the sisters, but later lunged at Ms Lewis' hand as he stepped off the train at Eastern Parkway station. Ms Lewis received a two-inch cut on her right hand.
The suspect is described as 5 foot nine inches tall and weighs around 175 pounds.
Within 10 minutes of that incident, a second man was slashed in the face at a subway in East Harlem by another man. He brought himself to Harlem Hospital but is reportedly not co-operating with police.
On Tuesday police arrested 21-year-old Damon Knowles for randomly slashing a 71-year-old woman in the face on a subway train. The grandmother from Brooklyn required 30 stitches on her cheek.
The same Tuesday police arrested 26-year-old Matthew Jacobs for slashing a man as he stepped onto a train in Queens alongside his 13-year-old daughter.
Police said the number of stabbings and slashings in New York City this year has jumped by 14.86% to 286 incidents since 1 January to Tuesday 26 January.
That compares with 249 incidents during the same period in 2015.
Register for free to continue reading
Registration is a free and easy way to support our truly independent journalism
By registering, you will also enjoy limited access to Premium articles, exclusive newsletters, commenting, and virtual events with our leading journalists
Already have an account? sign in
Register for free to continue reading
Registration is a free and easy way to support our truly independent journalism
By registering, you will also enjoy limited access to Premium articles, exclusive newsletters, commenting, and virtual events with our leading journalists
Already have an account? sign in
Join our new commenting forum
Join thought-provoking conversations, follow other Independent readers and see their replies