Manhattan to stop prosecuting prostitution, dismissing cases dating back decades
District attorney Cyrus Vance Jr says prosecuting sex workers is 'relic of a different New York'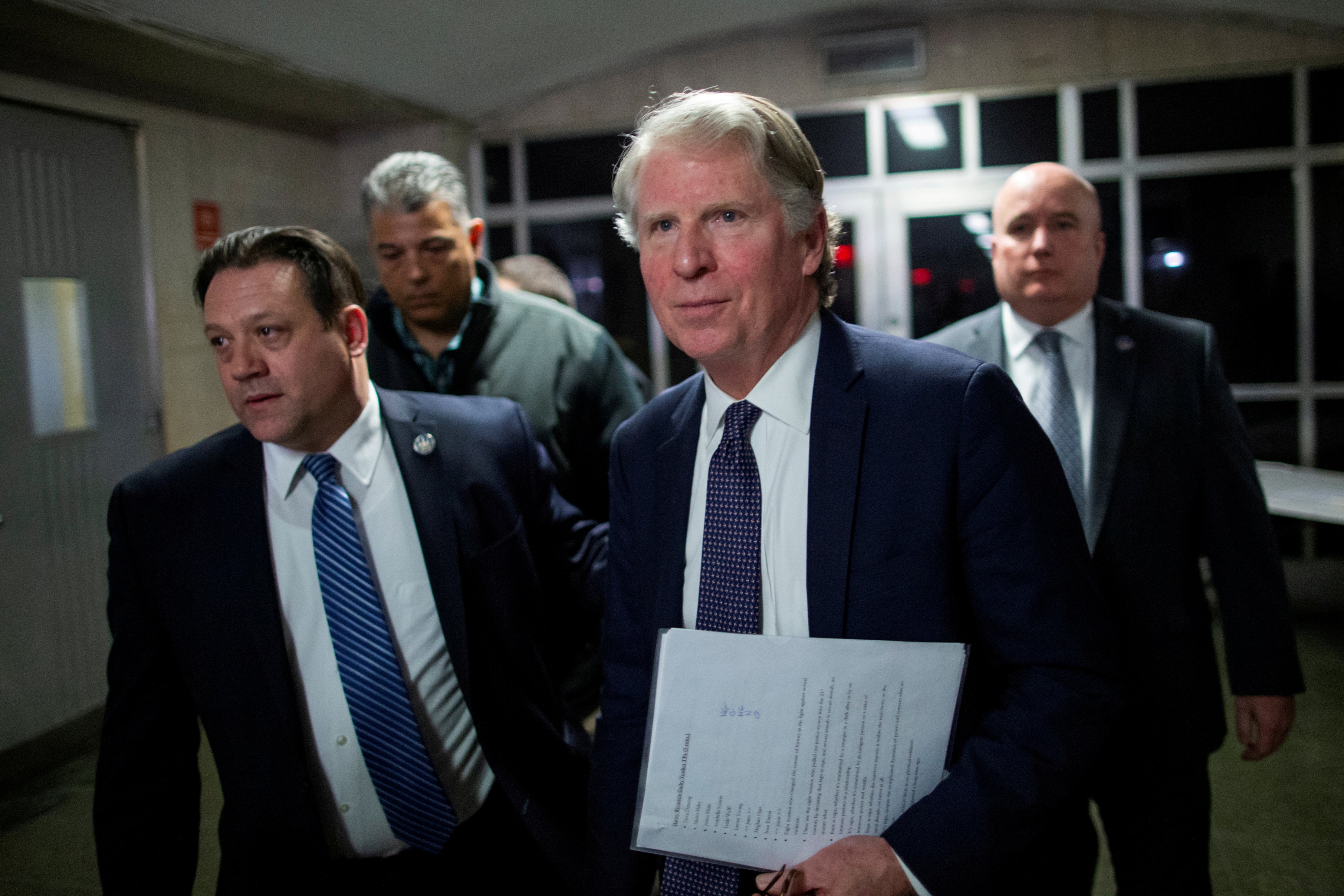 Leer en Español
Manhattan district attorney Cyrus Vance Jr has announced that his office will no longer prosecute prostitution and unlicensed massage.
The move is a big step forward for a growing movement to change how sex work is approached by the criminal justice system.
Mr Vance said in a statement: "Over the last decade we've learned from those with lived experience, and from our own experience on the ground: criminally prosecuting prostitution does not make us safer, and too often, achieves the opposite result by further marginalising vulnerable New Yorkers."
Appearing virtually in court on Wednesday, Mr Vance asked a judge to dismiss 914 open cases involving prostitution and unlicensed massage.
In addition to a further 5,080 cases in which the charge was loitering for the purpose of prostitution, a move that follows New York State's repeal of a statute known as "Walking While Trans" earlier this year.
Mr Vance said he was proud to support the repeal of the bill that for decades unfairly targeted members of the LGBT+ community with its discriminatory enforcement.
Some of the dismissed cases date from the 1970s and 1980s when the city pursued a clampdown on prostitution in an attempt to clean up perceptions of New York.
Mr Vance describing those cases as "both a relic of a different New York, and a very real burden for the person who carries the conviction or bench warrant".
Rather than seeking criminal convictions, for years the DA's office has instead offered services to individuals arrested for prostitution. Today's announcement sees the move to decline to prosecute such arrests, and instead provide services and support solely on a voluntary basis.
"By vacating warrants, dismissing cases, and erasing convictions for these charges, we are completing a paradigm shift in our approach," says Mr Vance.
The news is welcomed by advocates for sex workers, who noted that Black, Brown, and East Asian women and girls, immigrants, and LGBT+ people have been disproportionately harmed by these laws in the past.
Abigail Swenstein, staff attorney with The Legal Aid Society's Exploitation Intervention Project, who joined Mr Vance in his appearance on Wednesday, thanked the DA's office and prosecutors in the human trafficking unit for listening and acting on what they learned from advocates, survivors, and those with experience as sex workers.
"However, this policy should not supplant the need to pass legislation that would fully decriminalise sex work and provide for criminal record relief for people convicted of prostitution offence," she added.
Cecilia Gentili, founder of Transgender Equity Consulting, called the move one of the most significant steps taken nationally in the effort to stop criminalising sex work, lauding the commitment shown by officials to addressing draconian use of laws that disproportionately affect queer, trans, Black, and Brown women.
"New York City is showing we can do what it takes to do right for all of us!"
The borough of Brooklyn has also eased up its stance on sex work, and does not prosecute but instead refers individuals to social services.
Both Brooklyn and Queens have dismissed hundreds of prostitution cases since the beginning of the year, with the former erasing the criminal history of more than 25,000 people convicted of prostitution.
The DA's office will continue to prosecute other crimes relating to prostitution, including sex trafficking and patronising sex workers.
Advocates for sex workers oppose the prosecution of customers.
Join our commenting forum
Join thought-provoking conversations, follow other Independent readers and see their replies