Marathon-running mother told her outfit is 'why joggers get raped'
College professor and athlete responds to comments in blog post that has since gone viral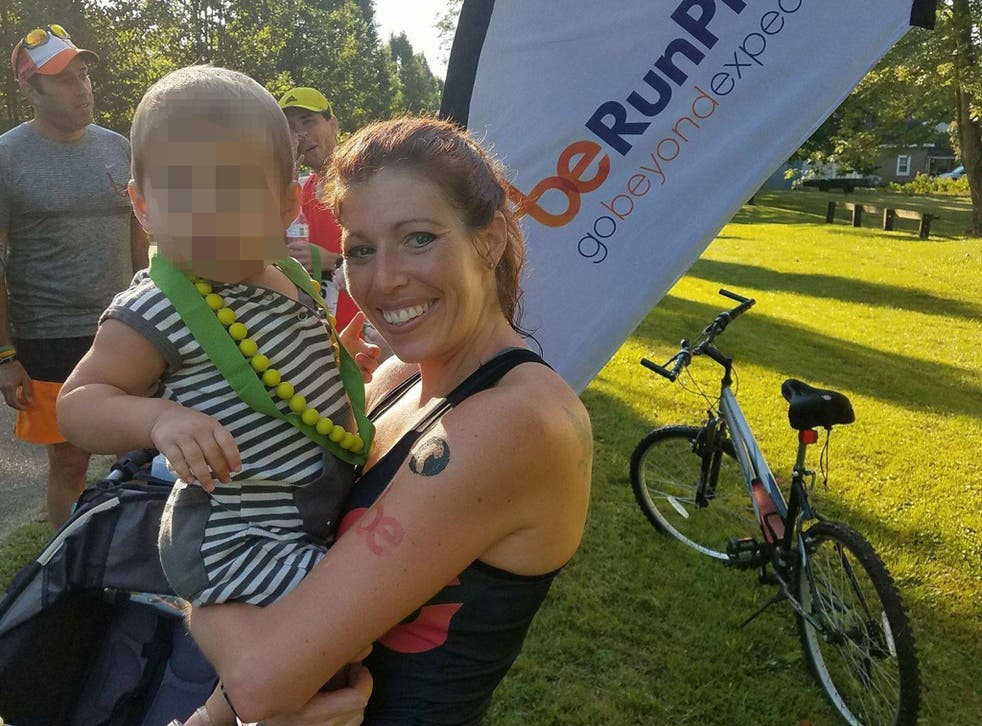 A US college professor and mother was told her running outfit is the reason joggers get raped by strangers posting on Facebook.
Event organisers shared a picture of Dr Laurah Lukin running a half marathon in Ohio, and the professor said she was "left speechless" after discovering the derogatory comments that followed.
The day after the race a stranger replied to a message complimenting Dr Lukin's appearance, saying: "That's because she doesn't have any damn clothes on and she's running for her life…No wonder joggers get raped."
The professor at the University of Cincinnati felt "strongly that this behaviour cannot go unaddressed" so decided to respond to his comments in a blog post which has since gone viral.
In the post, which she only expected close family and friends to read, she wrote:
"It is not my responsibility to choose a race outfit or workout apparel to deter the temptation of men. The length of my shorts is not an indication of interest, invitation or consent."
She said also felt it was important to write about how her initial reaction was to justify her clothes.
"Instantly, my brain started rationalising and justifying my race outfit.
"Then I paused. I was immediately disappointed that my gut reaction to this man's horrific comments was to defend my wardrobe choice."
The spinning coach and professor of medical education was quick to point out that "there were photos from the race of shirtless men, men in short shorts, men in tight shorts; yet he did not feel motivated to comment on their potential for inviting sexual assault."
The comments have now been reported and removed but Dr Lukin believes that it is more important to challenge than silence rape apologists.
She has since written in Runner's World to discuss the reaction to her blog post.
World news in pictures

Show all 50
She said: "Responses to my blog have varied widely. Some people think the comments on my race photo were trivial and not worthy of attention. Some defended the dark ideas behind those comments."
The man who left the original comments has defended himself. She said: "He continues to refer to me online as a frail, oversensitive 'snowflake' and mock the seriousness of rape culture."
Dr Lukin said she hopes that her experience would help people remember that clothing choices are not an invitation for rape.
She said: "I hope that by speaking out, others will be encouraged to speak out as well and help change that culture, because with enough snowflakes, you can cause an avalanche that transforms the landscape."
Register for free to continue reading
Registration is a free and easy way to support our truly independent journalism
By registering, you will also enjoy limited access to Premium articles, exclusive newsletters, commenting, and virtual events with our leading journalists
Already have an account? sign in
Register for free to continue reading
Registration is a free and easy way to support our truly independent journalism
By registering, you will also enjoy limited access to Premium articles, exclusive newsletters, commenting, and virtual events with our leading journalists
Already have an account? sign in
Join our new commenting forum
Join thought-provoking conversations, follow other Independent readers and see their replies