March on Google: Far-right organisers cancel rallies across US due to 'terrorist threats' from opponents
Protests had been organised in nine cities one week on from deadly violence in Charlottesville
Lucy Pasha-Robinson
Thursday 17 August 2017 14:15 Comments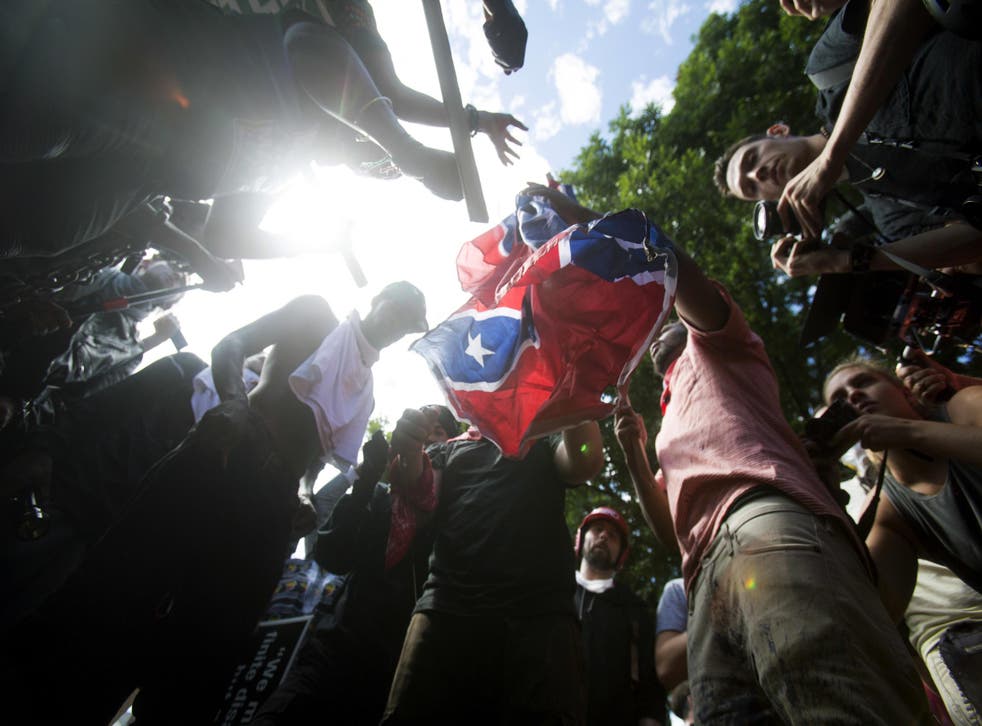 Nine far right rallies planned for the weekend have been cancelled after organisers feared they could descend into violence a week on from the Charlottesville bloodshed.
Jack Posobiec, a self-described "new right conservative" who helped propagate the "Pizzagate" conspiracy theory, organised the March on Google to protest the decision by the tech giant to fire an employee last month over an anti-diversity memo he wrote.
The march had been planned to take place in nine different cities across the US but organisers said they had been forced to postpone it due to "alt-left terrorist threats".
"The Peaceful March on Google has been postponed due to credible Alt Left terrorist threats for the safety of our citizen participants," they wrote.
"Despite our clear and straightfoward statements denouncing bigotry and hatred, CNN and other mainstream media made malicious and false statements that our peaceful march was being organized by Nazi sympathizers.
"Following the articles, credible threats from known Alt Left terrorist groups have been reported to and relevant authorities have been notified."
Usage of the term alt-left has become more widespread among the far right community in the wake of the Virginia protests but many have criticised it as having little meaning.
News agency Associated Press said they would no longer be using the term "alt-right" in the wake of the protests "because it is meant as a euphemism to disguise racist aims."
Violence on the streets of Charlottesville

Show all 9
The event had originally been billed as an opportunity to protest Google's "monopoly" on power. Organisers claimed the company was trying to silence "dissenting voices" by censoring YouTube content but denied it was an "alt-right" march.
"Google is a monopoly, and its [sic] abusing its power to silence dissent and manipulate election results," organisers wrote on the rally's page. "Their company YouTube is censoring and silencing dissenting voices by creating 'ghettos' for videos questioning the dominant narrative. We will thus be Marching on Google!"
But the wave of marches had sparked widespread concern after three people were killed in violent protests in Virginia last weekend.
Heather Heyer, 32, and two state troopers died after white supremacist groups and counter-protesters clashed in the city.
The marches had been scheduled to take place outside Google offices in Atlanta, Austin, Boston, Los Angeles, Mountain View, California, New York, Pittsburgh, Seattle, Washington, D.C.
Register for free to continue reading
Registration is a free and easy way to support our truly independent journalism
By registering, you will also enjoy limited access to Premium articles, exclusive newsletters, commenting, and virtual events with our leading journalists
Already have an account? sign in
Join our new commenting forum
Join thought-provoking conversations, follow other Independent readers and see their replies