Mexican cartel leader who dismembered six-year-old girl while she was still alive jailed for life
Marciano Millan-Vasquez 'brutally murdered anyone and everyone as it suited him and his cartel'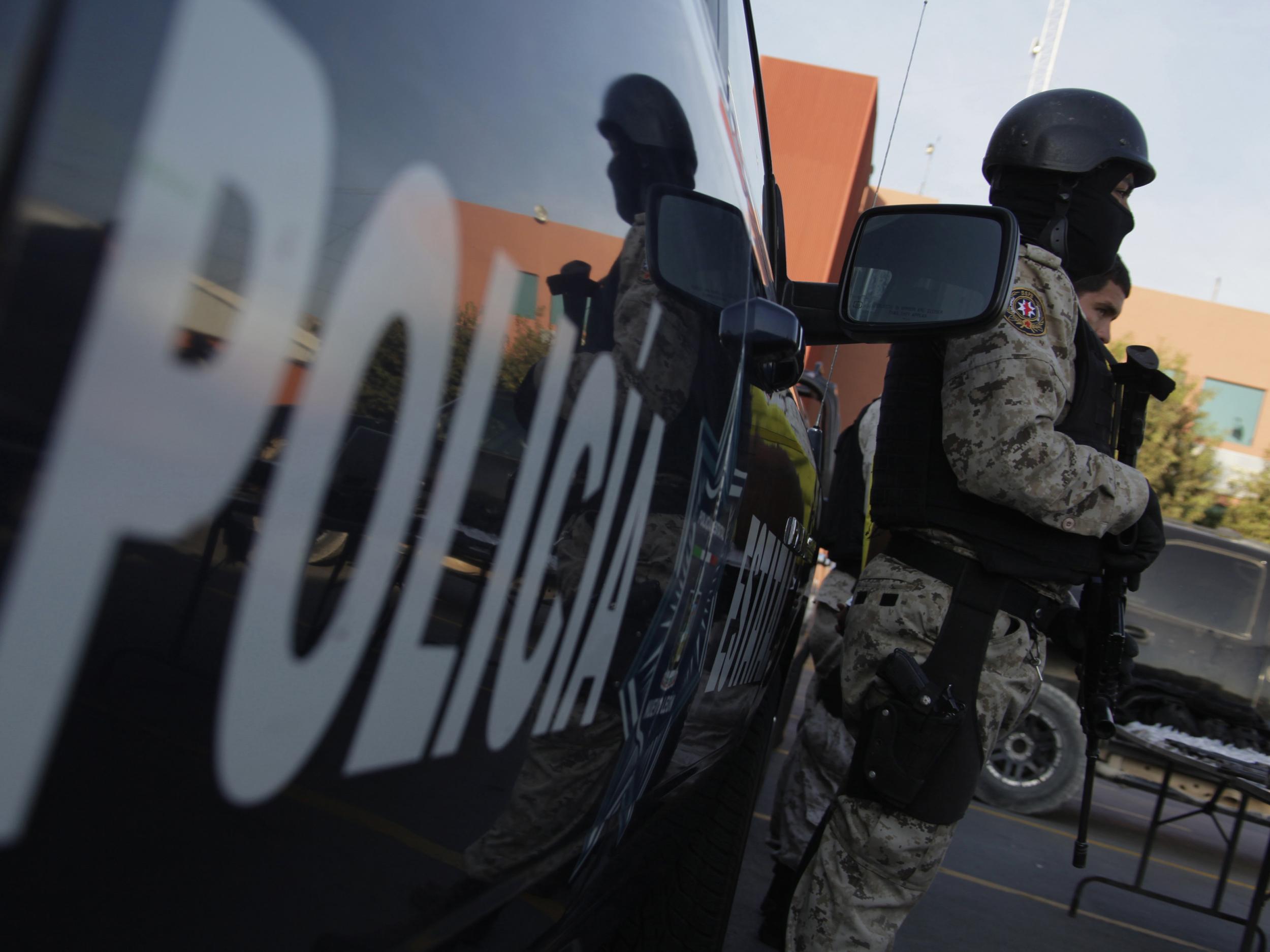 A former Mexican drug cartel kingpin who dismembered a six-year-old girl with an axe in front of her parents has been sentenced to seven consecutive life terms in a US prison.
Marciano Millan-Vasquez, who was a member of the 'Los Zetas' organised crime gang, "brutally murdered anyone and everyone as it suited him and his cartel", the prosecuting lawyer said.
The 34-year-old, known as "Chano", was a regional boss in the Mexican border town of Piedras Negras. He has been in detention since his arrest in Texas in 2015.
Millan-Vasquez was found guilty last July of murder, violence, drug and weapons trafficking, and employing minors in a drug crime – a total of 10 counts.
During the trial, witnesses said he had hacked apart his victims with an axe and burned their bodies in barrels, according to the San Antonio Express-News.
At one of the gory murders – the horrific slaughter of a young girl – he reportedly told her father the crime was "so you can remember me", before ordering the murder of both parents.
Between January 2009 and July 2015, Millan-Vasquez was responsible for the murders of at least 29 people, according to testimony from the trial reported by local broadcaster KSAT.
US attorney Richard L Durbin Jr told the court in San Antonio, Texas, the killer had acted "without mercy or compunction".
"At times [he inflicted] the cruellest of pain, forcing relatives to watch their loved ones murdered before he turned his blades on them, said Mr Durbin.
World news in pictures
Show all 50
Los Zetas was described by the US government in 2009 as "the most technologically advanced, sophisticated and dangerous cartel operating in Mexico".
One former member of the cartel told the court Millan-Vasquez had taken part in a 2011 massacre in which up to 300 people were allegedly kidnapped, with many never seen again.
Piedras Negras, in the state of Coahuila, has a reputation as a hotbed for drug smuggling and violence.
Join our commenting forum
Join thought-provoking conversations, follow other Independent readers and see their replies