Brazilian politician pelted with eggs by protesters at her own wedding
Maria Victoria Barros had to leave the church in an armoured vehicle after hundreds of demonstrated assembled outside the church
Maya Oppenheim
Sunday 16 July 2017 17:34 Comments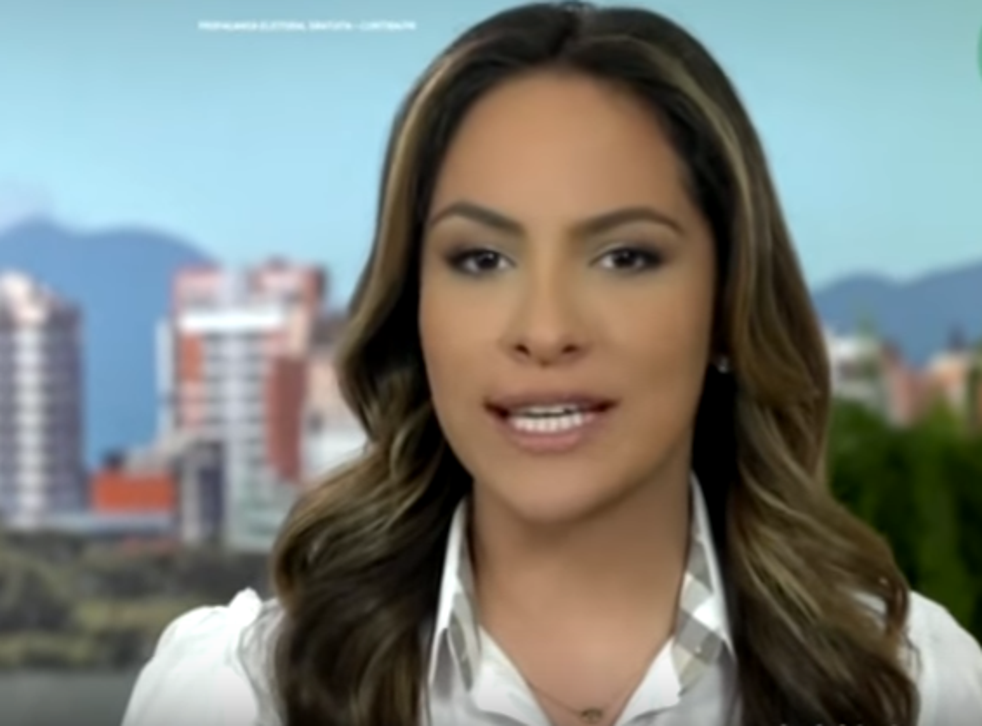 A Brazilian politician was forced to leave her own wedding in an armoured vehicle after being pelted with eggs by protesters.
Political tensions reached a head as hundreds of protesters assembled outside the church where her wedding was being held on Friday evening.
Maria Victoria Barros, 25, a member of the state assembly in Parana and daughter of President Michel Termer's health minister, had to leave the church in the secure vehicle after being bombarded with eggs.
Ms Barros accused demonstrators of physically and verbally abusing the wedding guests over her family's support for President Termer. Last month, Mr Temer was charged and accused of plotting to receive bribes from the boss of a massive meatpacking firm but has denied any wrongdoing.
The extravagant wedding which was held in Parana state capital, Curitibawas was attended by the upper echelons of Brazilian society and the state's political elite. Ricardo Barros, her father who is also national vice-president of the Progressive Party, and her mother, Cida Borghetti, Parana's deputy governor, were of course at the wedding.
Ms Barros also invited at least 30 members of the Brazilian Congress to make their way from the capital Brasilia for her wedding.
Demonstrators waved anti-government placards and chanted slogans which were directed at Ms Barros such as including her of being a "coup plotter". After some time, riot police officers were ordered in to safeguard the newly weds and their guests.
Feminist protests demand end to violence against women in Brazil after gang rape of teenage girl

Show all 10
Ms Barros told the BBC the demonstrations were "financed by left-wing parties and unions" and prompted by her mother's recent decision to run for state governor.
Political friction has steadily mounted in the country since Dilma Rousseff, Mr Termer's precursor, was impeached last year. Many Brazilians are disillusioned and even repulsed with the political class and the country is becoming increasingly divided as the political crisis deepens.
In May, troops were forced to guard federal buildings in the capital while the president struggled to cling on to power as the outcry over corruption allegations grew. In the end, clashes between police and protesters calling for Mr Termer to resign forced the evacuations of several ministries.
A day before, tens of thousands of demonstrators descended on the streets and lawmakers in Congress called for his expulsion.
A congressional committee in Brazil recently voted against advising the President to be tried in the Supreme Court on corruption charges. While the decision is non-binding and still needs to be approved by the full parliament, the choice significantly reduces the chances of him appearing in the dock.
Register for free to continue reading
Registration is a free and easy way to support our truly independent journalism
By registering, you will also enjoy limited access to Premium articles, exclusive newsletters, commenting, and virtual events with our leading journalists
Already have an account? sign in
Join our new commenting forum
Join thought-provoking conversations, follow other Independent readers and see their replies