Marijuana legalisation: 'Free weed for the poor' decree by Berkeley council
Californian college town orders medical marijuana to be given to patients on low income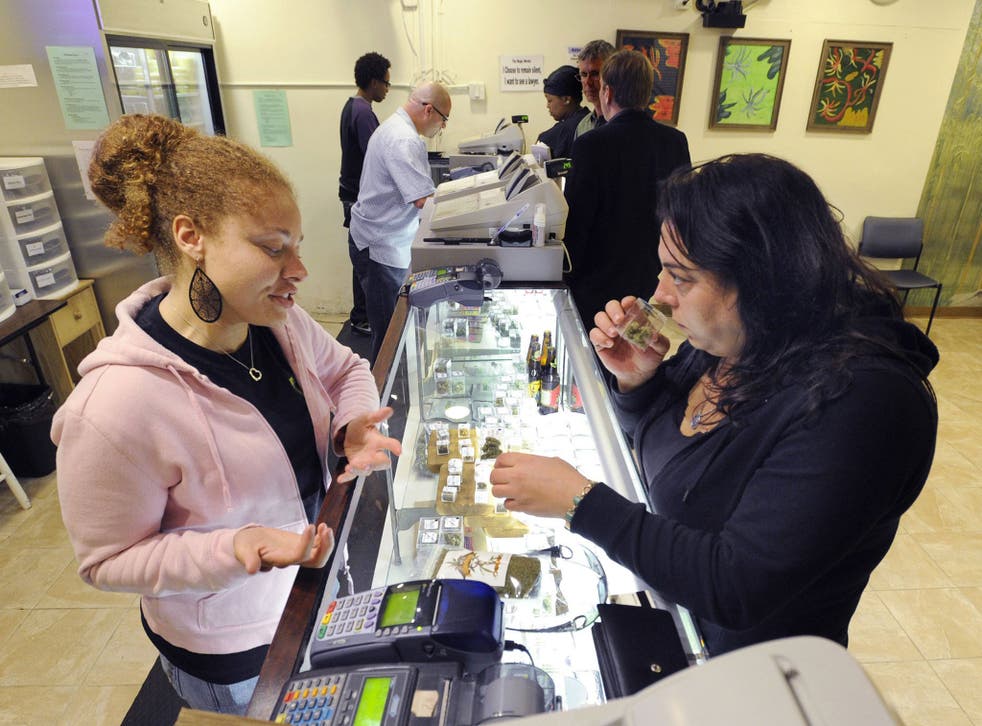 Berkeley, the heartland of progressive politics since it hosted the hippie movement in the 1960s, is the first city in the US to give its residents access to free marijuana.
Berkeley city council has unanimously approved a new law mandating medical marijuana dispensaries to put aside a portion of their pot to be offered free of charge to low-income patients. The new measure is due to take effect in August 2015.
The California college town is home to a handful of medical marijuana dispensaries, each of which must allocate at least two per cent of their supply to Berkeley residents with cannabis prescriptions, who are living on "very low" incomes, which the council has set at $32,000 (£20,000) or less per year for individuals, or $46,000 for a family of four. The city's mayor, Tom Bates, told the New York Times: "There are some truly compassionate cases that need to have medical marijuana, but it's expensive... You hear stories about people dying from cancer who don't have the money."
Cannabis around the world

Show all 13
Popular cannabis strains can be sold for as much as £250 per ounce at dispensaries. The new city ordinance requires that the marijuana given away to low-income patients must be of the same average quality as that being sold to others.
Marijuana is legal for medical use in California, though not across the US. But while the new measure's supporters say it ensures underprivileged patients have access to a costly form of treatment, critics have suggested it will simply keep unemployed people out of work for longer and could lead to the free weed being resold on the street for non-medical use.
"It's ludicrous, over-the-top madness," Bishop Ron Allen, head of anti-drug organisation the International Faith Based Coalition, told Fox News. "Why would Berkeley City Council want to keep their poverty-stricken under-served high, in poverty and lethargic?"
California was the first US state to legalise marijuana for medical use, in 1996. Another 22 states and the District of Columbia have followed since then. In 2012, Colorado and Washington became the first to legalise the drug for recreational use. Yet with cannabis remaining illegal at a federal level, health insurers still refuse to cover its cost.
Sean Luse of the dispensary Berkeley Patients Group recently told a local news site: "We welcome the city mandating that all dispensaries create these sorts of programmes."
Register for free to continue reading
Registration is a free and easy way to support our truly independent journalism
By registering, you will also enjoy limited access to Premium articles, exclusive newsletters, commenting, and virtual events with our leading journalists
Already have an account? sign in
Register for free to continue reading
Registration is a free and easy way to support our truly independent journalism
By registering, you will also enjoy limited access to Premium articles, exclusive newsletters, commenting, and virtual events with our leading journalists
Already have an account? sign in
Join our new commenting forum
Join thought-provoking conversations, follow other Independent readers and see their replies