Where can you now legally smoke marijuana in America?
Weed is now allowed in eight US states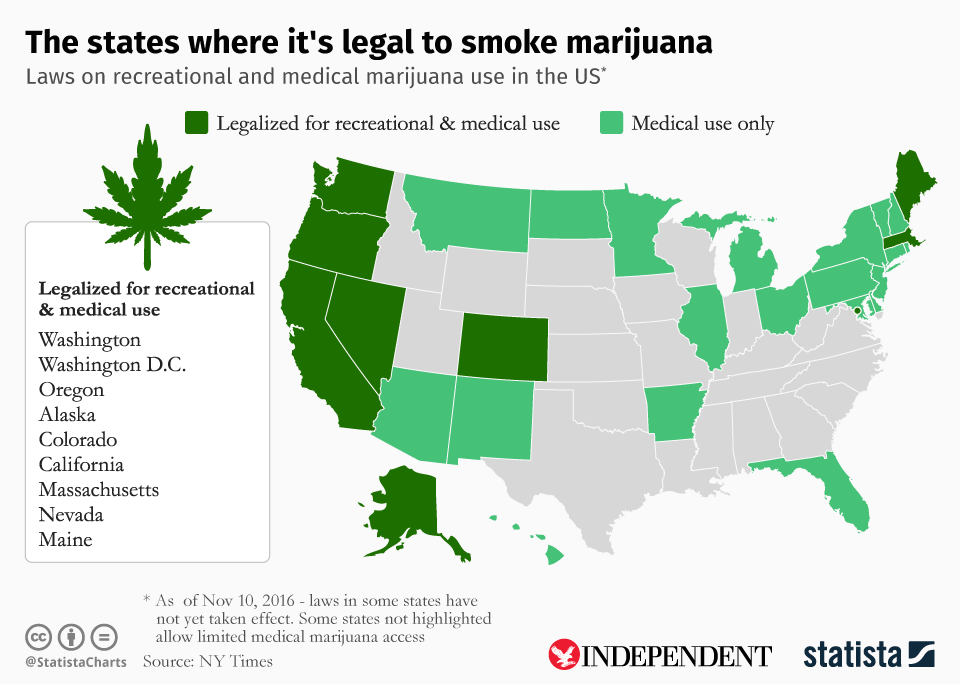 In addition to voting for President Trump on Tuesday, thousands of Americans elected to be allowed to smoke a joint.
California, Massachusetts, Maine, and Nevada all voted to legalise marijuana for recreational use, doubling the number of states were this is allowed.
Getting high for fun was already legal in Colorado, Alaska, Washington, and Oregon. This means the drug can now be smoked without breaking the law along a swathe of the west coast.
North Dakota, Arkansas, Montana, and Florida also voted to legalise cannabis, but only for medical use.
Only Arizona bucked the trend and chose not to decriminalise the drug.
California's Proposition 64 has been described by campaigners as the most important cannabis measure America has seen. The state has the fifth largest economy in the world, and is expected to have a recreational marijuana market larger than Colorado, Washington, Oregon and Alaska combined,
Join our commenting forum
Join thought-provoking conversations, follow other Independent readers and see their replies