Three US Marines missing after 'mishap' off coast of Australia
More than 33,000 US and Australian military personnel recently participated in joint military drills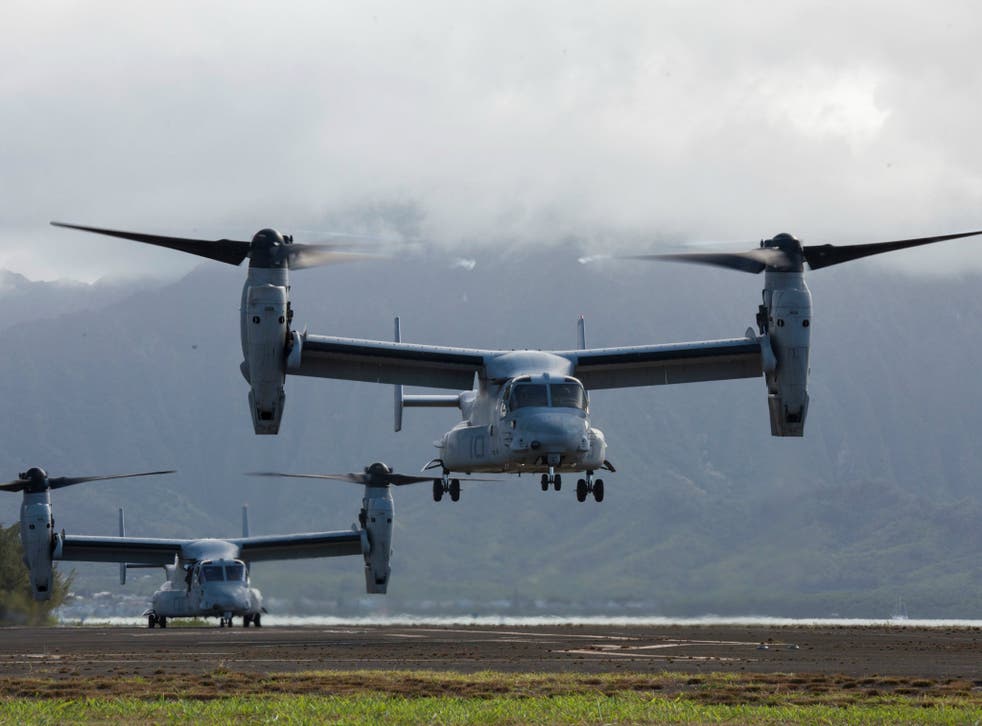 US aircraft and boats are searching for three marines after their aircraft crashed into the sea off Australia's east coast in what has been labelled an aviation "mishap".
The incident involved an MV-22 Osprey tilt-rotor aircraft, the III Marine Expeditionary Force based in Okinawa, Japan said in a statement - with 23 of the 26 people involved have been rescued.
"The aircraft involved in the mishap had launched from the USS Bonhomme Richard (LHD 6) and was conducting regularly scheduled operations when the aircraft entered the water," the statement said.
"The ship's small boats and aircraft immediately responded in the search and rescue efforts."
Australia's defence minister said in a statement that no Australian Defence Force personnel were on board. The incident occurred off the coast of Shoalwater Bay, in the state of Queensland.
Michael Augustus, a spokesman for Queensland Ambulance, said one person had been taken to Rockhampton hospital, but he gave no further details of the circumstances and no details of the person's condition.
The Defence Minister, Marise Payne, said she had briefed the US Defence Secretary and the Australian Prime Minister.
World news in pictures

Show all 50
The US Marine Corps said the incident was under investigation but gave no additional information. The White House said that President Donald Trump was briefed on the matter by his chief of staff, John Kelly.
More than 33,000 US and Australian military personnel, including the Bonhomme Richard Expeditionary Strike Group, participated in the recent Talisman Saber joint military exercise in Australia which ended on 25 July, according to a statement from the US Army Public Affairs Office.
The exercise included participation from MV-22 Osprey practicing the deployment of US Marine Corps reconnaissance teams.
The Osprey is a tilt-rotor aircraft that takes off and lands like a helicopter, but flies like an airplane. They have been involved in a series of high-profile crashes in recent years.
In 2015, a US Osprey crashed during a training exercise in Hawaii, killing two Marines. Last December, a US military Osprey crash-landed off Japan's southern island of Okinawa. Its five crew members were rescued safely. And in January, three U.S. soldiers were wounded in the "hard landing" of an Osprey in Yemen.
Reuters
Join our new commenting forum
Join thought-provoking conversations, follow other Independent readers and see their replies