Death row inmate tells victim's family 'I'm glad y'all came' in final words before being executed by lethal injection
Fetal Alcohol Syndrome diagnosis should have spared prisoner from execution, lawyers argued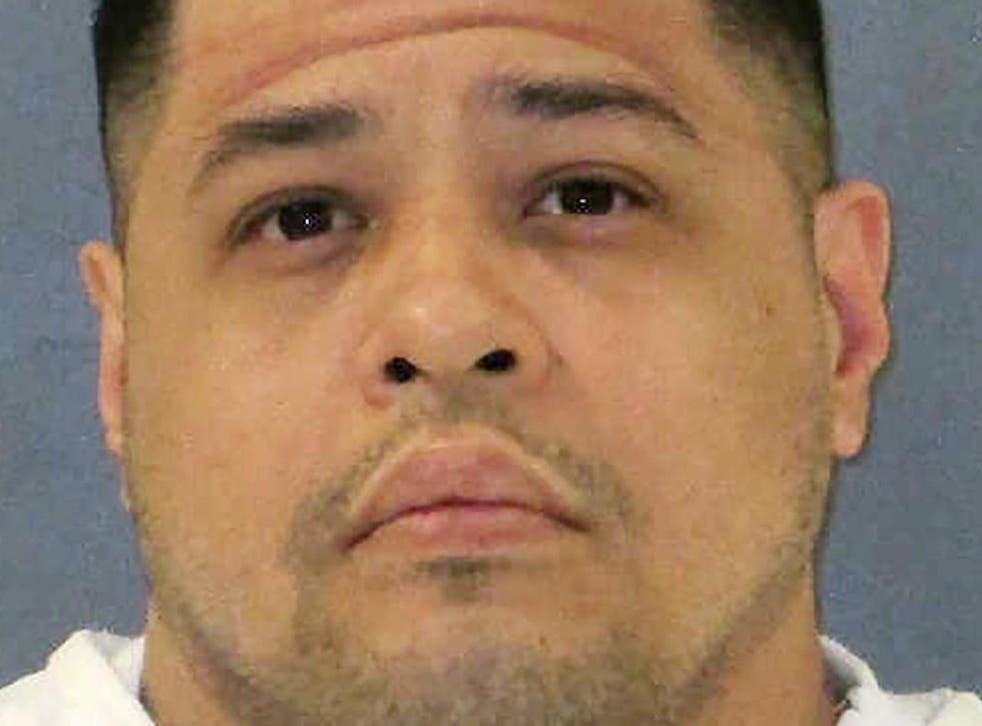 A death row inmate in Texas has been executed for shooting a 61-year-old grandmother in her home – despite lawyers arguing he should be considered intellectually disabled.
Mark Anthony Soliz was convicted of shooting Nancy Weatherly dead while burgling her home during an eight-day crime spree in the Fort Worth area.
The 37-year-old received a lethal injection of pentobarbital at the Texas State Penitentiary at Huntsville on Tuesday after giving a five-minute final statement, watched by his victim's son and daughter-in-law.
At his trial, prosecutors said Soliz and another man, Jose Ramos, committed at least 13 crimes in the Fort Worth area over the eight-day period. After fatally shooting a delivery man around 6am on June 29, 2010, the pair drove in a stolen car to Weatherly's home.
They added Soliz and Ramos forced their way into the home at gunpoint taking a television, mobile phones and credit cards. Weatherly is believed to have begged for her life and pleaded with Soliz not to take her deceased mother's jewellery box before being shot in the back of the head.
Death row in California's San Quentin prison

Show all 8
Speaking from the death chamber gurney, Soliz apologised for "making wrong decisions" nine years beforehand - telling the victim's family who were watching from a window a few feet away: "I don't know if me passing will bring y'all comfort for the pain and suffering I caused".
He added: "I am at peace. I understand the pain that I caused … It took a while to drag these years out. I'm going with a humble heart.
"I didn't know if y'all would come or not but I'm glad y'all did so I could talk to y'all. I know the pain when I talk to my grandma.
"I'm just glad I got the chance to talk to y'all".
Shortly after telling the warden he was ready, the lethal injection was administered. Soliz gasped, snorted and appeared to go to sleep.
He was pronounced dead 18 minutes later.
Soliz, America's 15th death row inmate to be executed this year and the sixth in Texas, had seen several appeals denied in state and federal courts in the US in the run-up to his execution, with lawyers arguing his low IQ and medical issues should disqualify him from death row.
The 37-year-old was born with partial fetal alcohol syndrome, which his defence said came with mental impairments including a lack of impulse control, serious adaptive learning difficulties and hyper-suggestibility.
But those appeals, arguing that the syndrome was the "functional equivalent" of mental disabilities that would have spared him from capital punishment, were repeatedly denied.
In 2002 the US Supreme Court banned the execution of mentally disabled people, but allowed states some discretion over how they defined intellectual disability.
More than 70% of the world's countries have stopped performing state executions – while the US is the only G7 country to retain the practice.
During his stay on death row Soliz also gained support from members of the public, including Sister Helen Prejean, a leading campaigner against the death penalty.
Shortly after his execution, the sister told others to keep both the families of the victim and the criminal in their thoughts, adding "People are worth more than the worst thing they've ever done".
Additional reporting by AP
Join our new commenting forum
Join thought-provoking conversations, follow other Independent readers and see their replies