Mark Fabiani: 'The master of disaster' who is peddling Lance Armstrong
The disgraced cyclist's Oprah confession is just one part of a long-term rehabilitation strategy orchestrated by the PR guru. Tim Walker reports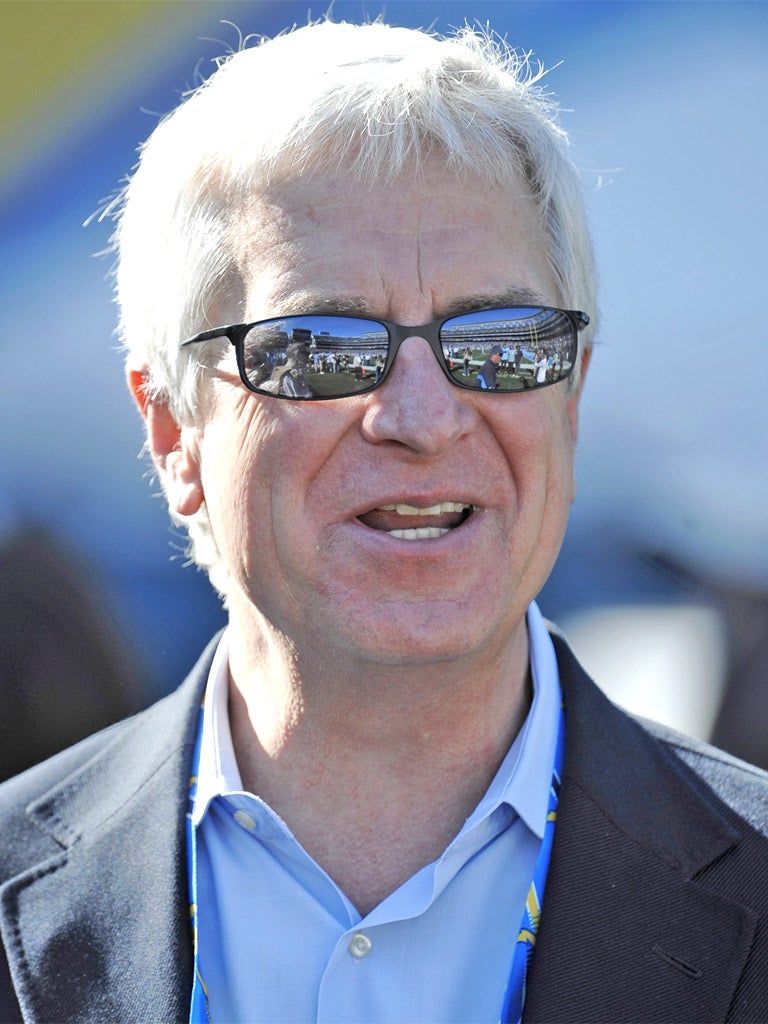 Disgraced cyclist Lance Armstrong is on a contrition tour every bit as emotionally gruelling as the seven he won in France.
On Monday, in an interview with Oprah Winfrey to be broadcast tomorrow in the US, he is said to have confessed in broad terms to the doping charges of which he was accused by the US Anti-Doping Agency (Usada) last year.
This round of self-flagellation is believed to be the beginnings of a "years-long" strategy to publicly rehabilitate Armstrong, an attempt to salvage both his own brand and that of LiveStrong, his cancer charity. Winfrey has revealed that the interview the world wanted was secured relatively easily, that Armstrong appeared ready to face the music. The pair both have homes in Hawaii, and after an email exchange initiated by the TV star they met for lunch where she talked him into owning up.
The confession may help him to rebuild relationships with the cancer community, secure book deals and speaking engagements, even compete in the triathlons he now favours. But it will also lead to legal difficulties: Armstrong faces potential lawsuits from his sometime-sponsors SCA Promotions, fellow ex-cyclist Floyd Landis and The Sunday Times, which is suing for the libel settlement of around $500,000 that it paid Armstrong in 2006. The World Anti-Doping Agency has also stated that if he wants to compete again as an athlete, he must confess under oath.
The man behind Lance's plan is lawyer and public relations strategist Mark Fabiani, whose services Armstrong has retained since July 2010, when the US Food and Drug Administration (FDA) investigation into the Texan's doping first began. Fabiani and his business partner Chris Lehane are known for tackling some of the world's trickiest reputation management challenges, and in 1996 were dubbed the "Masters of Disaster" by Newsweek, for their part in defending Bill and Hillary Clinton from the Whitewater and Monica Lewinsky scandals.
The pair worked on behalf of Goldman Sachs when the bank faced public fury over the sub-prime loan crisis and advised its executives as they were called to testify to Congress. They represented Michael Moore as the film-maker navigated the controversies of his documentaries Fahrenheit 9/11 and Sicko. They took on Sheikh Khalid bin Saqr al Qasimi as a client after he was deposed as the deputy ruler of Ras Al Khaimah, a minor Emirate, in 2003. They crafted Al Gore's aggressive anti-Republican messaging when Gore ran against George W Bush for President in 2000. And they massaged Madonna's image in relation to Kabbalah and her charity work in Africa.
The pair, having worked together in Washington, founded their firm Fabiani and Lehane in 2001 in California. Fabiani has been described by the LA Weekly as "by far the least irritating and more gentlemanly of the team". But when the firm represented the Alliance of Motion Picture and Television Producers as the film studios fought striking screenwriters in 2007 and 2008, the picketers gave them a less flattering nickname: "Fibs and Liars."
Speaking to the Financial Times during the Goldman Sachs furore last year, a source said Fabiani's strategy was to form a "counter-narrative" to deflect criticism. "What has happened, has happened. You can't put the genie back in the bottle. People will evaluate you by how you handle the issue going forward, and that is why maintaining one's credibility is critical," the source said. Usada's October 2012 report offered detailed testimony to support its claim that Armstrong led the "most sophisticated, professional and successful doping programme that sport has ever seen". Fabiani and Armstrong seem to have finally decided the genie is well and truly out of the bottle.
Fabiani was brought up in Pennsylvania and went on to study at Harvard Law School. During the 1980s and early 1990s, he was chief of staff to Los Angeles Mayor Tom Bradley and was at his side in 1991 in the aftermath of the Rodney King beating and the riots that followed. He reportedly masterminded his boss's strategy in the subsequent showdown with the city's police department. "I think he's calling about all of the shots," one council member said at the time. He was also instrumental in the decision to suspend the city's police chief Daryl Gates after the attack, a decision Gates derided as the work of "a slick-haired… young kid" of unproven experience.
Despite his callow years Fabiani was a powerful force in Bradley's team, and his reputation was such that in 1996 he was appointed a White House special counsel to respond to the Whitewater affair. In the end the Clintons were never prosecuted. Armstrong may end up with a similar playbook, but whether Mark Fabiani's strategy will win the day again, only time will tell.
Lance's lies a decade of hypocrisy
1999: In Paris after his first Tour de France win
"I hope it sends out a fantastic message to all survivors around the world. We can return to what we were before – and even better."
2001: In a Nike advertisement
"This is my body, and I can do whatever I want to it. I can push it, study it, tweak it; listen to it.
"Everybody wants to know what I am on. What am I on? I am on my bike busting my ass six hours a day. What are you on?"
2005: Playboy interview
"Through my illness I learned rejection. I was written off. That was the moment I thought, 'OK, game on. No prisoners. Everybody's going down.'"
2005: On the Larry King Show, responding to L'Equipe allegations of doping
"If you consider my situation: a guy who comes back from arguably, you know, a death sentence, why would I then enter into a sport and dope myself up and risk my life again? That's crazy. I would never do that. No. No way."
2010: On accusations by Floyd Landis that he took drugs
"I would remind everyone that this is a man that has been under oath several times with a very different version.
"This is somebody that took close to a million dollars from innocent people for his defence under a different premise and now when it's all run out, the story changes."
2012: On claims in Tyler Hamilton's book that he took drugs
"Writing a book today about events that allegedly took place more than 10 years ago is … greedy, opportunistic and self-serving.
"If Hamilton were truly serious about righting ancient wrongs, he would devote all proceeds from book sales to repaying all his trusting supporters who he stole from in his fraudulent 'Believe Tyler' campaign."
2013: Oprah Winfrey after interviewing Armstrong
"He did not come clean in the manner that I expected.
Join our commenting forum
Join thought-provoking conversations, follow other Independent readers and see their replies