Martin Shkreli pleads not guilty to new conspiracy charge
The US District Judge delayed setting a trial date, satisfying the defence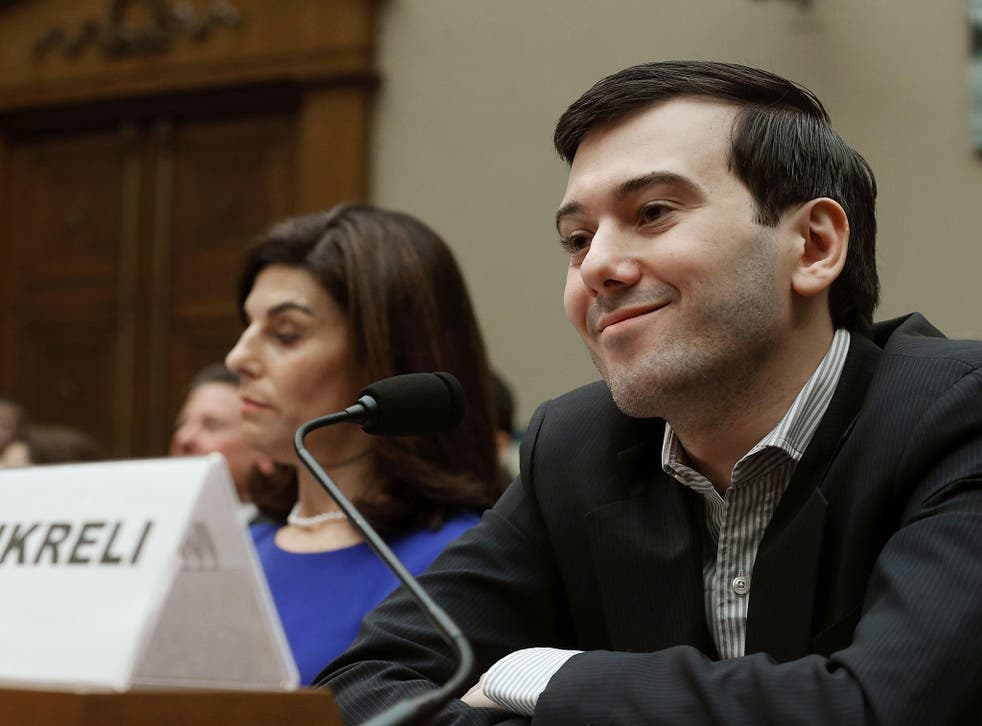 American pharmaceutical "bad boy" Martin Shkreli pleaded not guilty to additional criminal charges filed against him in New York court.
Shkreli - who achieved overnight fame when he hiked the price of AIDS and cancer drug Daraprim by 5000 per cent in late 2015 - is accused of conspiracy to commit securities fraud while serving as CEO of the pharmaceutical company Retrophin from 2012 to 2015.
The new charge, filed last week, comes in addition to previous counts of fraud and conspiracy charges for both Shkreli, 33, and corporate attorney Evan Greebel - who is accused of assisting the former CEO.
According to CNN Money, the US Attorney's office alleges that Shkreli and Mr Greebel lied to investors regarding poor performing hedge funds. They are also accused of misallocating Retrophin capital to pay off some of the mismanaged hedge funds.
Mr Greebel also pleaded not guilty on Monday.
Shkreli smirks at questions
"The new indictment adds nothing to the flawed theory of the case against Mr Shkreli," defence attorney Benjamin Brafman said in a statement.
US District Judge Kiyo Matsumoto reportedly delayed setting up a trial date, asking for the defendants back in court on 14 July to establish a calendar of motions.
However, Assistant US Attorney Winston Paes said the new indictment did not ultimately change the case and a trial date should have been set on Monday.
"That is the conduct that was also alleged in Retrophin's civil case," Paes told CNBC. "So there's no new evidence."
Shkreli, quiet in the courtroom, gave his opinion of the case via Periscope livestream immediately after.
"It went great, the judge b*tch-slapped the government again," he said.
Join our new commenting forum
Join thought-provoking conversations, follow other Independent readers and see their replies