Teenagers who hung noose near black teacher's classroom cleared of hate crimes
Maryland hate crime laws made it difficult for the judge to rule against the teenagers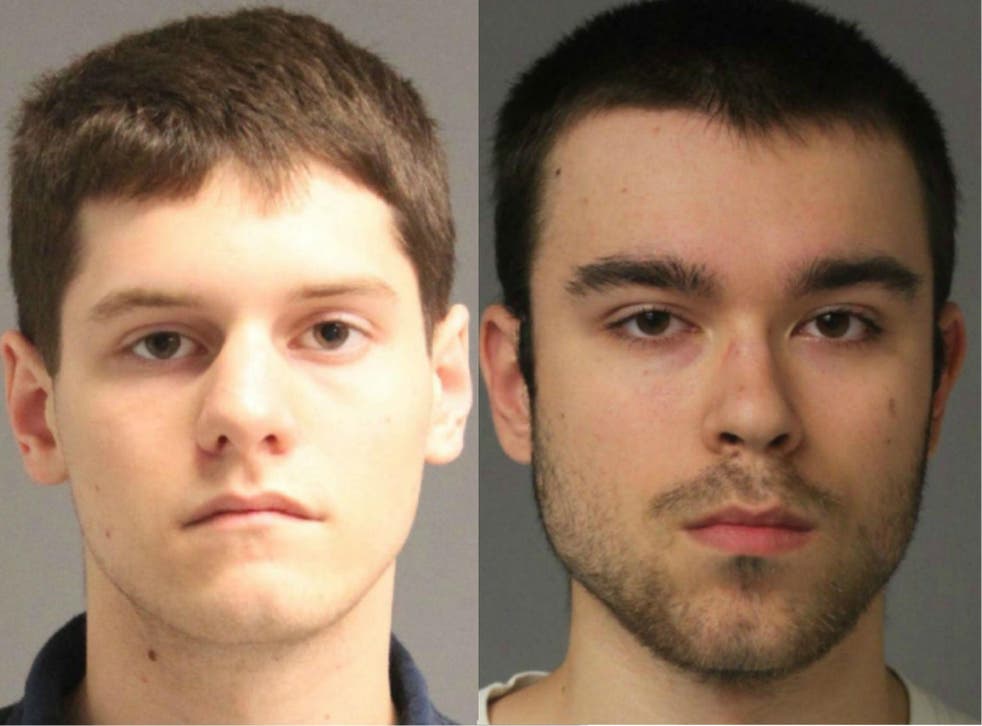 A judge says he's not ready to rule that two teenagers who hung a noose outside a black teacher's classroom committed a hate crime.
The two Maryland teachers were caught on a surveillance video of the area as they climbed onto the roof of the building, and then attached the noose to the light. The teens were later identified after a police investigation in which they were eventually identified.
Conner Charles Prout, 19, and John Adam Haverman, 19, were both eventually charged with misdemeanour hate crimes. Mr Prout plead guilty, while Mr Haverman plead not guilty.
But, the judge decided to convict them of trespassing, but said Thursday he was not ready to call the acts a hate crime because of the structure of Maryland state law.
Maryland law technically defines a hate crime as being done to an person, or individual. The law does not include acts done against a group, or school community, in its definition.
The charges have had implications beyond the Crofton school where the noose was tied up. After it became clear that the judge was thinking the law may not apply to groups of people, some in the Maryland legal community began to ask why the state General Assembly had not seen the mistake and started working to fix it.
World news in pictures

Show all 50
"I wonder why our General Assembly has not taken up that issue," Paul F Harris Jr, a county circuit court judge, said of a potential change to the law.
The judge had previously warned people from expecting a verdict that did anything but fit into the hate crime laws the way they are written.
"Keep in mind, I can't rewrite the law," the judge said Tuesday when handing down the trespassing convictions. "I have a lot of gray areas here."
Join our new commenting forum
Join thought-provoking conversations, follow other Independent readers and see their replies