Trump responds to Maryland shooting: 'Journalists should be free from fear of being violently attacked"
Trump shows uncharacteristic support for journalists in Maryland response
Carol Schaeffer
New York
Friday 29 June 2018 19:48 Comments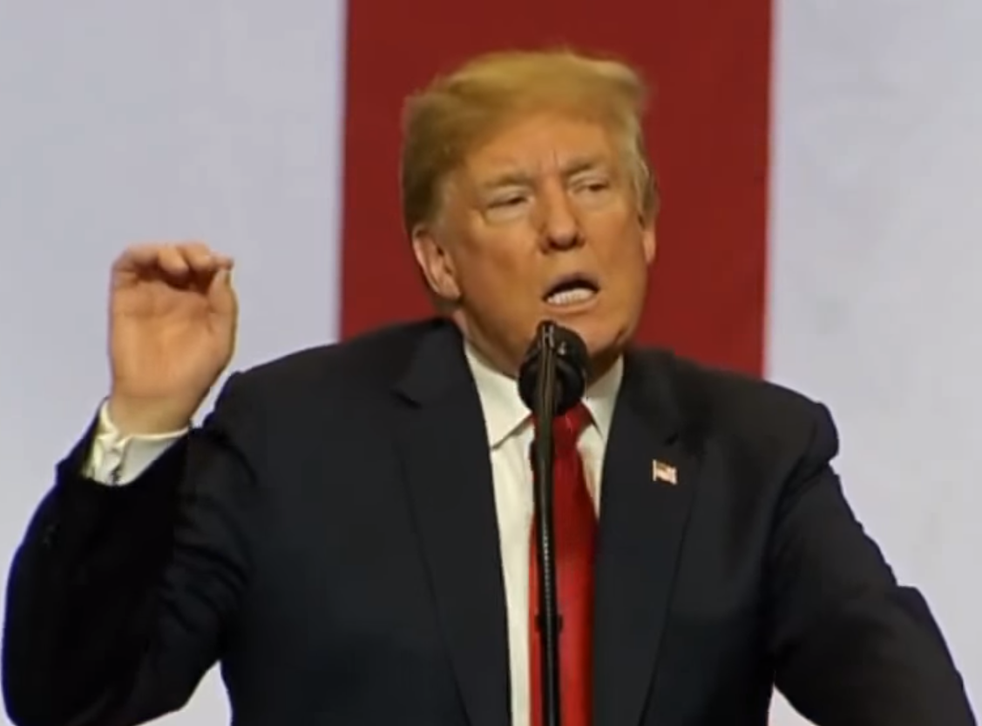 Donald Trump has said journalists should be able to work without fear of facing violent attack – an comment that raised eyebrows among many in the industry given his frequent attacks against the so-called "fake news" media.
Addressing the mass shooting at the Capital Gazette newspaper in Annapolis, Maryland, that left five people dead, Mr Trump said: "This attack shocked the conscience of our nation and filled our hearts with grief."
He had earlier been filmed walking silently past reporters requesting comment or words of condolences at the White House.
A gunman opened fire on the Maryland newsroom on Thursday afternoon. Police said the man had a grudge against the paper. The attack killed four journalists and a sales assistant.
"I'd like to address the horrific shooting that took place yesterday at Capital Gazette newsroom in Annapolis, Maryland," Mr Trump said, speaking at a White House event marking the six-month anniversary of his $1.5 trillion tax cuts.
"Journalists, like all Americans, should be free from the fear of being violently attacked while doing their jobs. To the families of the victims there are no words to express our sorrow for your loss. Horrible, horrible event. Horrible thing happened."
Maryland shooting: Capital Gazette newspaper staff targeted

Show all 10
"When you're suffering, we pledge our eternal support, the suffering is so great, I've seen some of the people, so great," the president added. "My government will not rest until we have done everything in our power to reduce violent crime and to protect innocent life," Mr Trump said. "So our warmest best wishes and regrets. A horrific and horrible thing."
Jarrod Ramos has been charged with five counts of murder. He appeared in court on Friday morning where he was refused bail. He has not yet had an opportunity to enter a plea.
The 38-year-old lost a defamation lawsuit against the paper in 2012 after it reported his harassment of a woman he went to school with.
Warm relations with the media has not been Mr Trump's strong point throughout his presidency. He has repeatedly referred to the media as the "enemy of the people," and the catchphrase "fake news" has become something of a Trump-ist slogan to dismiss any and all criticism of Trump and his administration in the press.
Mr Trump has also avoided sitting down for one-on-one interviews with reporters, with the exception of a few appearances on the largely sympathetic Fox News.
Mr Trump's entered the event in high spirits saying "The economy is indeed doing well" and calling his GOP tax bill and its participle tax cuts an "economic miracle".
Register for free to continue reading
Registration is a free and easy way to support our truly independent journalism
By registering, you will also enjoy limited access to Premium articles, exclusive newsletters, commenting, and virtual events with our leading journalists
Already have an account? sign in
Join our new commenting forum
Join thought-provoking conversations, follow other Independent readers and see their replies