Massachusetts bans 'copycat' assault weapons used in mass shootings
Campaigners have been trying to ban weapons such as the AR-15 rifle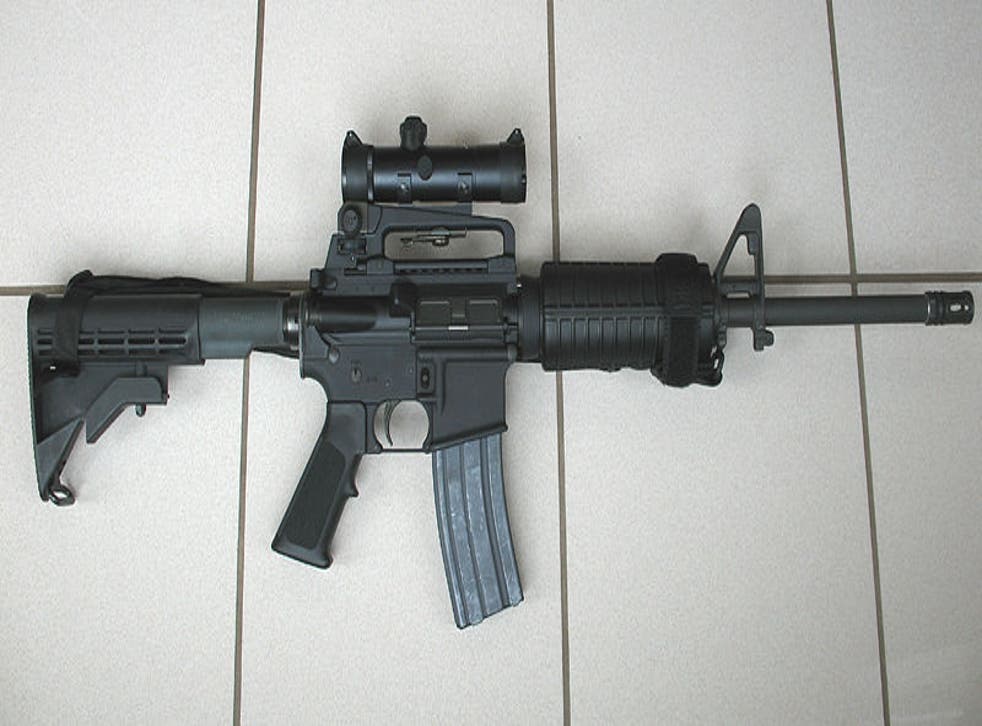 A US state has said it is banning the sale of so-called copycat assault-style weapons similar to those used by the military and which have been used in a series of mass shootings.
The most senior law official in Massachusetts said she was banning the sale of the weapons immediately. The move is part of a stepped-up enforcement of such laws in the state.
"The gun industry has openly defied our laws here in Massachusetts for nearly two decades. That ends today," Attorney General Maura Healey said on Wednesday.
She said assault rifles had become the weapon of choice in mass shootings. They have been used in massacres in Orlando, San Bernardino, Newtown, and Colorado. In Newtown, where 26 children and adults were killed in 2012 attack on a primary school, parents of some of those who died have won the legal right to sue the manufacturer of the AR-15 semi-automatic weapon.
Reuters said that her enforcement notice clarified what constituted a "copy" or "duplicate" weapon under the assault weapons ban. Copies or duplicates of banned assault rifles, including copies of the Colt AR-15 and the Kalashnikov AK-47, are prohibited in the state.
Hundreds Attend Vigil for Officers Killed by Dallas Sniper
Despite the law, an estimated 10,000 such weapons were sold in Massachusetts last year, she said in a statement.
Ms Healey's statement said gun manufacturers made versions with minor tweaks to various parts of the weapon. Copycat guns were sold, for example, without a flash suppressor or with a fixed instead of folding stock.
Gun dealers with existing stock will have to sell them to dealers out of state.
The Gun Owners' Action League of Massachusetts, a gun rights advocacy group, criticised Ms Healey's mov, saying it was unconstitutional.
"One thing is certain is that this new interpretation is purely a political stunt and has nothing to do with public safety or law," said Jim Wallace, the group's executive director.
Register for free to continue reading
Registration is a free and easy way to support our truly independent journalism
By registering, you will also enjoy limited access to Premium articles, exclusive newsletters, commenting, and virtual events with our leading journalists
Already have an account? sign in
Register for free to continue reading
Registration is a free and easy way to support our truly independent journalism
By registering, you will also enjoy limited access to Premium articles, exclusive newsletters, commenting, and virtual events with our leading journalists
Already have an account? sign in
Join our new commenting forum
Join thought-provoking conversations, follow other Independent readers and see their replies