Judge indicted for obstruction of justice after allegedly helping immigrant evade ICE
He was suspended without pay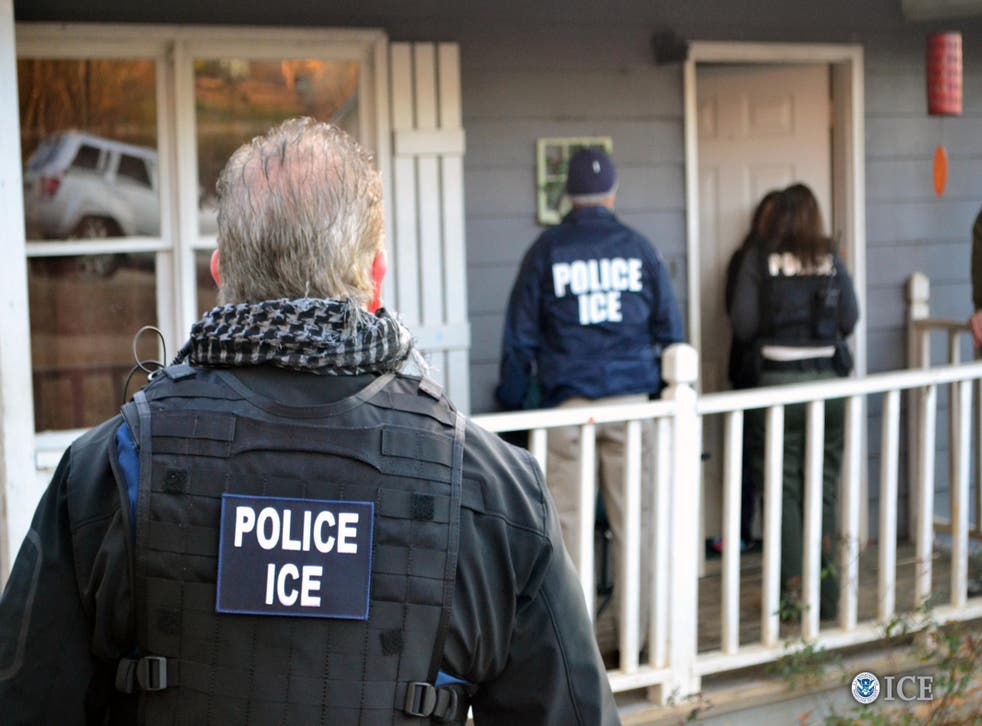 A judge has been charged with obstruction of justice for allegedly helping a man in the country illegally to evade immigration officials - after he was allowed to leave the building through a back door.
Newton District Court Judge Shelley M Richmond Joseph has also been charged with conspiracy to obstruct justice and obstruction of a federal proceeding, NBC reports. Former court officer Wesley MacGregor was also indicted on the charges, as well as perjury.
The defendant in question had been deported twice before and was identified by Immigration and Customs Enforcement by his fingerprints after being arrested for narcotics possession four days prior to his court appearance in April last year.
ICE then issued a federal immigration order and sent an officer to the courthouse, where the immigrant's defence lawyer alerted Judge Joseph of the officer's presence.
"ICE is going to pick him up if he walks out the front door," the defence lawyer told the judge in a sidebar that was recorded.
Still being recorded, Judge Joseph suggested they detain him, and then requested the courtroom recorder to be turned off. It was off for 52 seconds.
When the recording continued, the prosecutor agreed with the defence lawyer that the case should be dismissed, saying it was likely a case of mistaken identity.
'Families belong together' protests over Trump immigration policy

Show all 8
Judge Joseph requested he be taken downstairs for further questioning, which allowed him to be released through a back door by MacGregor.
"The allegations in today's indictment involve obstruction by a sitting judge, that is intentional interference with the enforcement of federal law, and that is a crime," Lelling said. "We cannot pick and choose the federal laws we follow, or use our personal views to justify violating the law."
Judge Joseph has been suspended without pay.
Join our new commenting forum
Join thought-provoking conversations, follow other Independent readers and see their replies