Matt Damon's publicist forced to deny reports actor is moving to Australia because he can't stand Donald Trump
Press agent debunks rumours previously circulated by news outlets claiming Hollywood star intended to leave with family because he disapproved of President's policies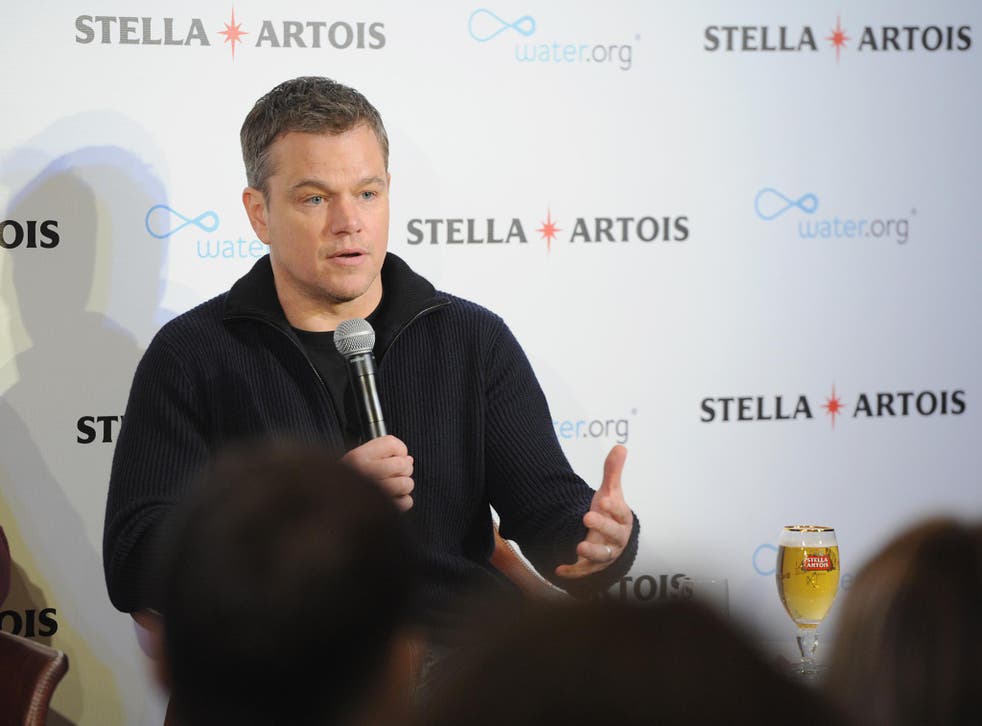 Matt Damon's publicist has moved to deny reports that the actor is moving to Australia with his family over anger with Donald Trump.
The Daily Telegraph newspaper in Sydney had reported Damon was buying a home in Byron Bay near actor Chris Hemsworth. The two recently appeared in Thor: Ragnarok together.
Damon spokeswoman Jennifer Allen said Damon has been to Australia a lot recently. But Damon has not bought a home there nor is he relocating there, she said.
The New York Post's Page Six gossip site, citing an unnamed source, said the Good Will Hunting and Jason Bourne star told friends and colleagues he wanted to leave the country because he disagrees with Mr Trump's policies.
When asked about Damon's rumoured motivation, Ms Allen wrote in an email, "he's not moving out of the US". Damon has publicly supported Democrats, including Mr Trump's rival in the 2016 presidential election, Hillary Clinton.
The reports first emerged on Thursday and claimed Damon was moving to Australia along with his four daughters and wife, Luciana Barroso.
Damon has previously shown his lack of support for the President. In January last year, during a panel in Davos, he said America was heading into "new territory" with the President.
Meanwhile, during the 2016 US presidential elections Damon expressed he was "nervous" about the prospect of a Trump presidency. "There's no way we can let this guy be the [president]. To let that dude have the nuclear football, are you kidding me? He's impulsive and rash and doesn't seem to think deeply about too many things," he said in an interview on ABC's Popcorn With Peter Travers.
Earlier this week, Damon and Ben Affleck announced they will implement inclusion riders and will employ diverse casts and crews to work on their upcoming projects. The pair, founded Pearl Street Films in 2012 and have followed Ghostbusters director Paul Fieg and Michael B Jordan in championing social inclusion within the film industry.
Additional reporting from AP
Register for free to continue reading
Registration is a free and easy way to support our truly independent journalism
By registering, you will also enjoy limited access to Premium articles, exclusive newsletters, commenting, and virtual events with our leading journalists
Already have an account? sign in
Register for free to continue reading
Registration is a free and easy way to support our truly independent journalism
By registering, you will also enjoy limited access to Premium articles, exclusive newsletters, commenting, and virtual events with our leading journalists
Already have an account? sign in
Join our new commenting forum
Join thought-provoking conversations, follow other Independent readers and see their replies