Mayor vows to resign after saying woman was murdered at Trinidad and Tobago carnival because she was 'too vulgar'
'The woman has the responsibility to ensure she is not abused'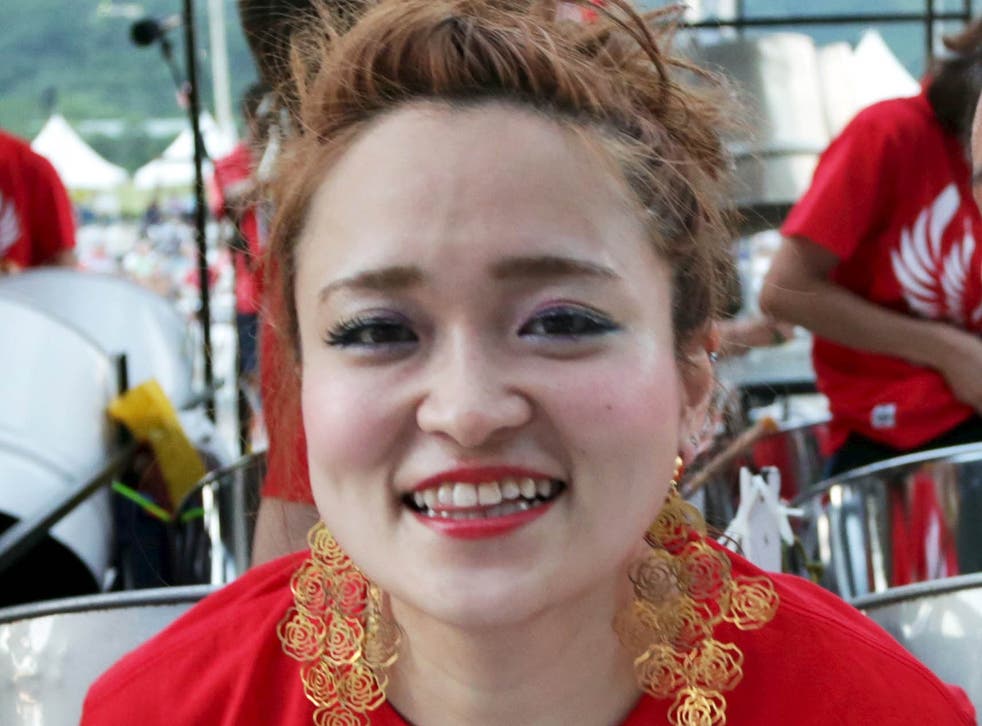 A mayor who linked a woman's death at a carnival to her "vulgarity" has said he will resign from his role, following an online petition calling for him to do so.
Raymond Tim Kee, Trinidad's Port of Spain mayor, outraged the public with comments he made following the death of Asami Nagakiya, a Japanese tourist, who regularly attended the carnival.
He suggested the musician was to blame for her own death because of the bikini carnival costume she was wearing.
He added "the woman has the responsibility to ensure that [she is] not abused," the Washington Post reported.
He went on to defend himself, saying: "And my argument was you could enjoy carnival without going through that routine… of prancing and partying."
Following his remarks, a petition set up calling for him to resign and for people to "stand in solidarity with Ms Nagakiya and all women who have been blamed for their own victimisation", garnered more than 10,000 signatures.
Crowds formed at Woodford Square in protest at the comments,
In a statement, the mayor said: "I intend to call an emergency meeting of [the City] Council, and tender my resignation as Mayor," reported Caribbean 360.
"It is hoped that with this decision, the Office of the Mayor is now protected, my unreserved apology accepted and my fellow citizens, and that the focus can now be placed fully on solving the murder of a visitor to our shores."
Biggest festivities worldwide in the coming weeks: Quebec City, Venice, Rio carnivals

Show all 2
Referring to himself in the third person, he apologised in a statement and insisted his comments were taken out of context.
"His Worship the Mayor of Port of SpainAlderman Raymond Time Kee unequivocally apologises to women and the national population who were offended by remarks attributed to him following the death of carnival visitor and mas player, Asami Anagakiya."
On social media, Mariah Rodriguez shared a photo of the victim from carnival writing: "Life is so unfair. This young lady loved our culture and people and someone took that away from her. "
Life is so unfair This young lady loved our culture and people, and someone took that away from her...you monsters disgust me! Condolences to all family and friends...gone too soon Asami Nagakiya

Posted by Mariah Rodriguez on Thursday, 11 February 2016
According to the autopsy, Ms Nagakiya was reportedly strangled.
The 30-year-old was found in the bushes under a tree in the Queen's Park Savannah.
A man and a woman were questioned on Friday in connection with the death, according to the local newspaper the Trinidad and Tobago Guardian.
Officers did not name the two as suspects, as both had gone in to volunteer information.
Ms Nagakiya, from Sapporo, in the northern island of Hokkaido, had arrived on the island on January 8 to participate in the carnival and was reported to be well known in the community.
Register for free to continue reading
Registration is a free and easy way to support our truly independent journalism
By registering, you will also enjoy limited access to Premium articles, exclusive newsletters, commenting, and virtual events with our leading journalists
Already have an account? sign in
Register for free to continue reading
Registration is a free and easy way to support our truly independent journalism
By registering, you will also enjoy limited access to Premium articles, exclusive newsletters, commenting, and virtual events with our leading journalists
Already have an account? sign in
Join our new commenting forum
Join thought-provoking conversations, follow other Independent readers and see their replies